Starting your own business means that you have to be prepared for the best and for the worst. Company owners know that even if one minor mistake happens, they can easily be sued by the client or by their employees. To protect yourself from all the misfortunes that might occur, and to make sure that in case something happens, you will be covered, you need to get liability insurance.
Here we will give you more information about the different types of LI and how that can help you in any given situation.
Professional indemnity
This type of LI is also called errors and omissions LI and the name says it all. The way this works is that the policy is activated in case you make a mistake, or if a client you serviced is not happy with what you've done for him.
Layers, engineers, and healthcare professionals usually get this type of LI, but it is said that everyone who works closely with people should have this type of policy. In case you are sued for negligence, or if you did something that your client is not happy with, all of the expenses, including the court charges, lawyer expenses and compensation will be paid by the insurance company.
For example, if you work in a store for home décor, and you recommend a certain product to a client, for example, shower tiles, and it turns out that that exact product is slippery, the client can sue you. If you have PLI, then you will be safe and you won't have to worry about all the costs and fees you may have to pay if you lose the case.
General LI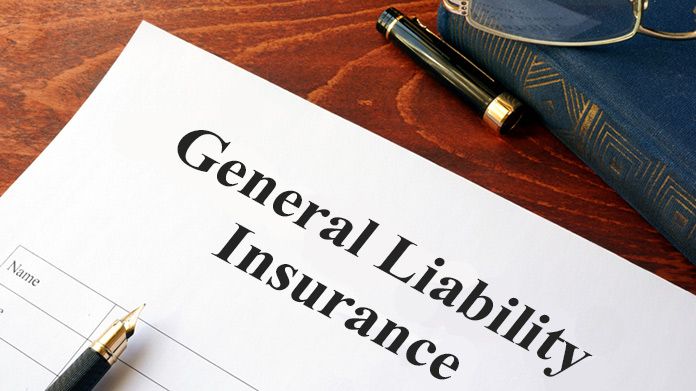 As the name suggests, this type of LI is not only made for businesses and companies. It can be also used to protect your real estate and your vehicles.
When it comes to small businesses, this type of policy covers everything from physical injury to the employees, up to property damage, medical payments, and even legal defense in case it is needed. You can click here if you want to learn about the details of every risk that is covered by GLI.
This is one of the most complex types of policies, and it is said that it covers every part of your home, vehicle, or business. However, it is mostly used for small businesses and companies, because it covers all the accidents that might happen.
As a subtype of this type of policy, we have public liability insurance. The PLI falls under GLI and it covers any accident that might happen to the employee while they are on the company's premises. This means if they trip and fall, it is covered by the policy, and the same goes, if they get injured, cut themselves, or if they are in an accident during their work hours.
Since there are so many things that can be covered by GLI, you should really make sure you choose the right company, and you should take your time and find out everything that is covered by it. If you want to get the premium insurance and protect everything and everyone that is part of your business, you will probably need to pay a bigger fee.
Employer Liability
If you own your own business, then you already know how hard it is to be the head of a company. You need to protect both your assets, and the people who work for you, and sometimes you have to pay the damages.
In a case where a person who works for you gets injured, while they are doing their job, you will have to pay compensation. This is usually covered by the main LI you have. However, there are cases where the worker will not be happy with the money they've gotten, and they might decide to sue you and get paid more. If this happens, the whole case will not be covered by the basic policies and you should have an ELI policy.
Product Liability Insurance

The name is self-explanatory, and this LI will cover any injuries or accidents that happen because of a faulty or damaged product. If you work in a manufacturing company, you know that mistakes happen and that the production process is not always perfect.
There are cases where a product can get damaged during the making, and it can end up on a shelf in some store. This type of LI will protect you from any legal actions that you may get if there was an error in the production process, if the design was not perfect, if the product breaks down right away, or if the customer gets hurt while using it.
Directors and Officers LI
Last, but not least, we have the DOLI, that covers all the costs and risks in case a director of a company is being investigated or sued for the suspected reason for endangerment or corruption. This type of LI can also be activated in case of the company going broke, if the director evaded taxes, or if a case of unfair competition is suspected.
With this type of LI both the main person, the company and the employees will be protected, and in case the worst happens, the workers will not just be fired without getting any compensation. This also helps the director have a fair case in court without worrying about the legal fees.
These are the most important types of liability insurance, and if you plan on getting one for your business, you need to check all of your options and see which one would be the best for your specific case. It is said that the best combination is if you can take all of them and be fully protected. However, getting all the LI policies may cost you a lot, so you can make a combination and get yourself protected from the worst things. Talk to the insurance company, consult with your agent, and find the best offer for you. Make sure you choose a trusted company, someone with a great reputation, and someone who will be there every step of the way.