Coronavirus crisis truly messed up many things around the world. The lockdown hurts the positivity and mental strength of people. Spending too much time at home can truly have some negative effects. Despite that, we are constantly receiving negative pieces of information from the media. Each day you hear how many people got infected, how many of them died, etc.
Unfortunately, the consequences are also visible in the economic world. Many businesses around the world stopped working and many employees lost their job. All these negative happenings make us all feel desperate. The only thing that can help us mentally survive the crisis is love. If you are living with your partner, then you need to understand how happy you are.
We know that we all feel nervous and scared. However, couples should use the crisis to strengthen up their relationship. This also counts when we talk about families. Parents work too hard and they do not have much time to spend with their kids. Well, this is the moment when they can together fulfill their time with entertainment.
Things with couples are different. Both of you need to be a bit more creative during the crisis. Through entertainment, you can boost the level of mutual trust to another level.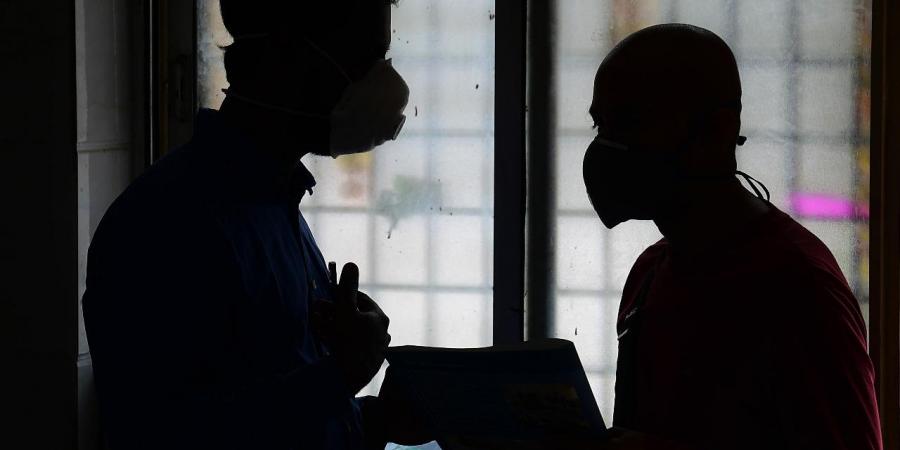 If sitting at home is tough for you, you came to the right place. In this article, you will find out ways couples around the world are dealing with quarantine. The tips from our list can be inspirational for you.
Talk about the Current Situation
Well, you are both feeling stressed in the current moment. However, it is important to respond to stress in the right way. Couples start to argue when they both feel nervous. In most cases, the reason why they start a fight is ridiculous.
Instead of being nervous, talk with your partner about how you feel. Despite that, you should listen to your partner as well. For instance, one partner is probably a bit more afraid of getting infected. On the other hand, another partner probably worries more about financial stability. We all know very well that things won't be the same after the crisis.
Whichever problem your partner has, try to find a solution for it. If you do not have a solution, at least try to motivate him/her. Tell her/him that everything is going to be fine. Start by making mutual plans for the future. This is going to help you deal with quarantine a lot easier.
Play Different Games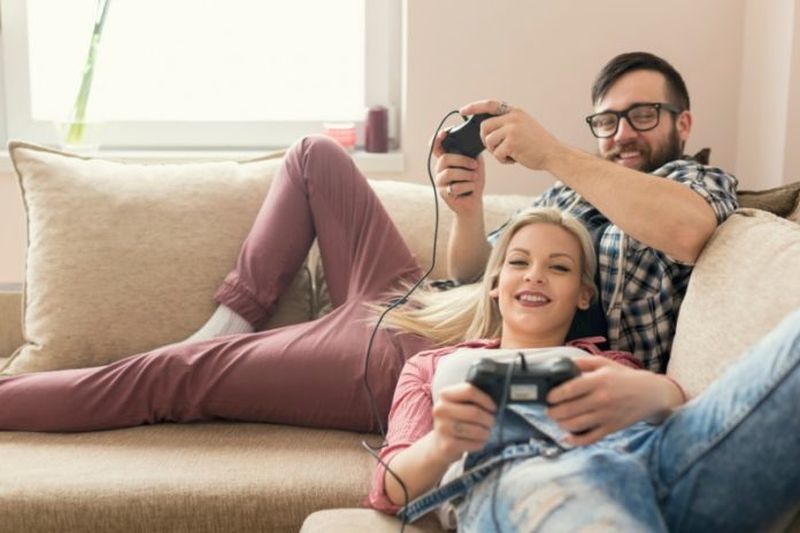 Another way to reduce stress is by playing different types of games. We suppose you will say that games are only god kids. Even if that is the truth, why should you both become childish a little?
You have two options when choosing the right game to play. Some couples are a bit more "traditional" and they prefer "offline games. For instance, different card games, monopoly, and similar games would be a good choice. They can also be a bit nostalgic for the older generation.
However, some couples simply prefer to follow trends. Because of that, they would rather choose to play games online. This is a good opportunity to connect with people around the world that have the same problem. Online games are popular in all parts of the world. It can be calming when you hear that people on the opposite side of the world have the same concerns.
Spice Up Quarantine with Active Sex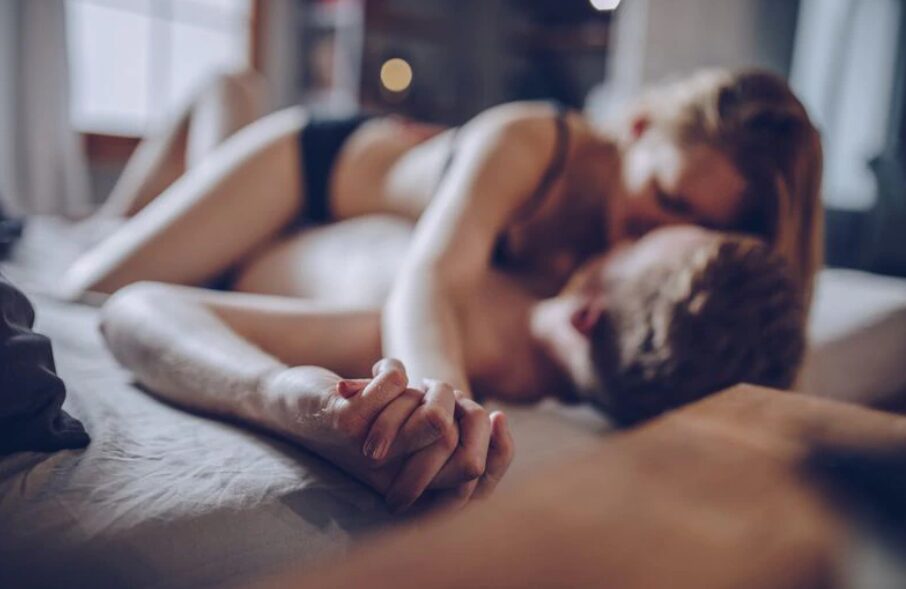 You have probably heard people saying that Coronavirus quarantine will bring many babies to the world. When couples are home for the entire day, it is normal that they will have more active sex. However, it would be recommendable to spice up your sex life in some way. This is a good decision because of two different reasons.
First of all, you will make your quarantine time even more interesting. It is not a secret that sex makes all of us happy. Well, in the period when everything is negative around us, sex can be a good source of positivity. At least, you will forget about the pandemic for a certain time.
Despite that, this is the right moment to raise the level of your mutual trust to another level. Have you and your partner ever had certain sex fantasies? Well, quarantine is the best moment to make those wishes true.
Doing that is possible in different ways. For instance, you can start up with role-playing. What if your partner has a huge desire to see you in the nurse costume? Well, if that is the case, why don't you give him the pleasure he secretly wants? We know very well that couples avoid doing that because they feel uncomfortable. However, there is no need for something like that. It is also important to talk with your partner about that. You need to prove to each other that you have complete freedom during the quarantine. This is going to improve your sex life and trust.
Despite that, sex toys were, are, and always will attractive to couples. You would get surprised by how many couples are using them. However, this is a taboo subject, and you won't often hear couples admitting their secret. You have probably watched the movie "50 Shades of Grey". Well, you can turn some of those scenes into reality.
Let's highlight one scenario that happens all the time. When couple agree on using these toys, they feel uncomfortable going to a sex shop. Fortunately, advanced technology has brought many benefits to our lives. Let's imagine that you want to purchase bondage gear. Well, you can easily find quality pieces of gear online. There are websites like sextoysave.co.uk that will completely meet your needs and requirements. The wide range of options is something you can find there.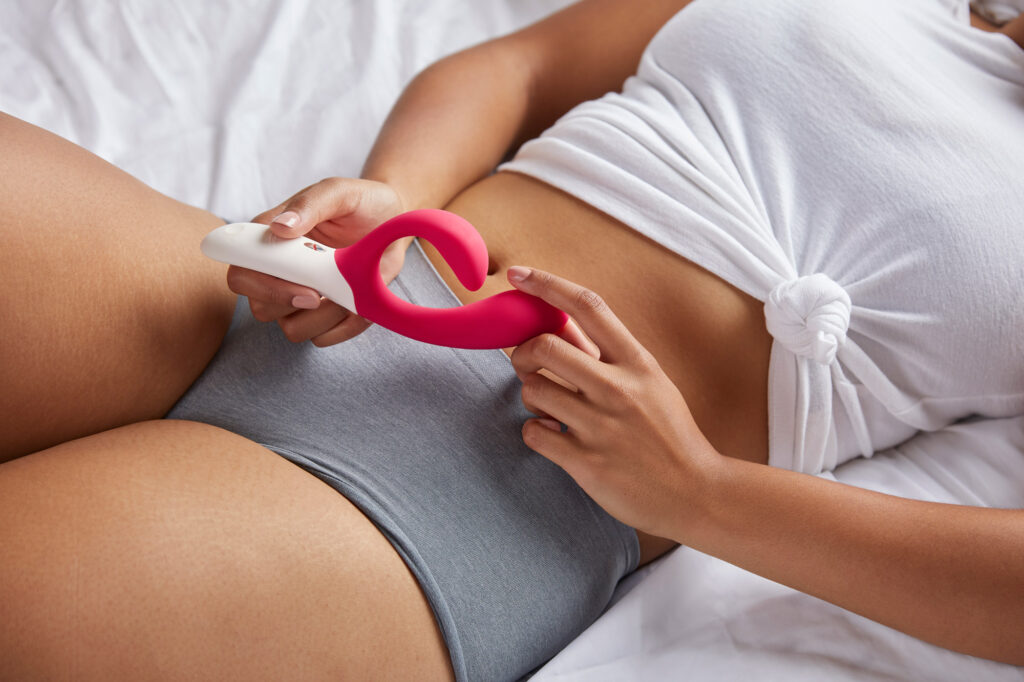 Enjoy the Activity You Like Both
We are sure that sex is not the only activity you commonly like. It doesn't truly matter how long you two are in the relationship. Sooner or later, we stop doing some activities that we previously loved. Well, this is the right moment to repeat those activities after a long time.
Work usually messes up our plans. We can't enjoy those activities because of a lack of time. For instance, if you were watching horror movies around midnight, why shouldn't you do the same?
The point of all these tips is to strengthen your relationship even more. Because of that, we completely support you if you manage to add them to your daily routine. If not, we hope they will be inspirational for many couples that want to organize their quarantine time.