As a house owner, by now, you are probably aware that investing in a house is something that will never stop, as there will always be something to do to enhance it outdoors or indoor look. Of course, the most important thing is that one arranges everything to meet their taste and preferences. Now, even though it may seem like a job well done and one may easily think like there is nothing else to do, there will always be a new device on the market that you simply "must own," and this is just one plain example that shows how things really are.
The importance of natural light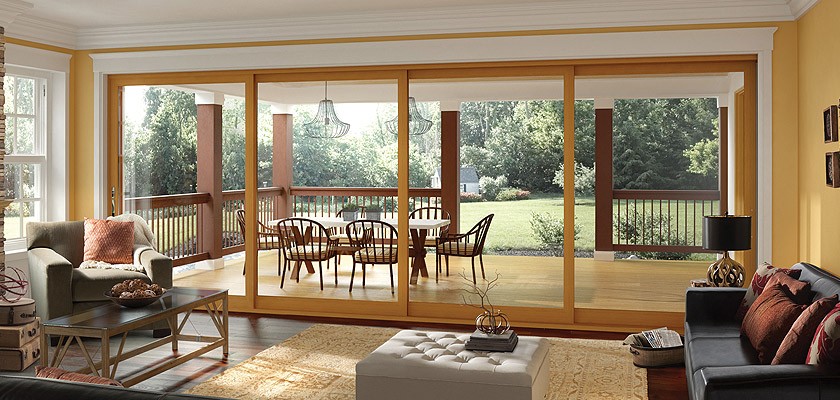 Above everything else regarding a house, one aspect that's always highlighted as the most essential is the amount of natural light. Namely, the amount of natural light simply adds that special spark to your home, but not every room should or can get the same amount of it. The term indoor-to-outdoor living is what many of you heard before, and the concept is simple, try to adapt the home so that there will be as much natural light as possible because that light makes every room bigger and brighter, which enhances that outdoor feeling. There are plenty of ways to get all that, but the most efficient and the one that will not cost a fortune is adding a sliding glass wall to the patio. The benefits of sliding glass walls are vast, and if you don't believe us, just keep reading, as we will present the most important ones.
1. Enjoy the outdoors no matter the season
After that much-needed natural light, another reason why someone should add a sliding glass door to their patio is that by doing so, no matter if it is too cold or hot, they can sit or lay in a sunbed, drink coffee and simply enjoy the look. Every room can be whatever you want it to be, and the same thing you get by adding this to the patio, as it can be a room where you come to relax or a great place to chat or/and party with friends. Just think how romantic it will be to look at the snow falling down the sky as you drink wine with your special someone under candlelight. As you can see, the options are numerous.
2. They look amazing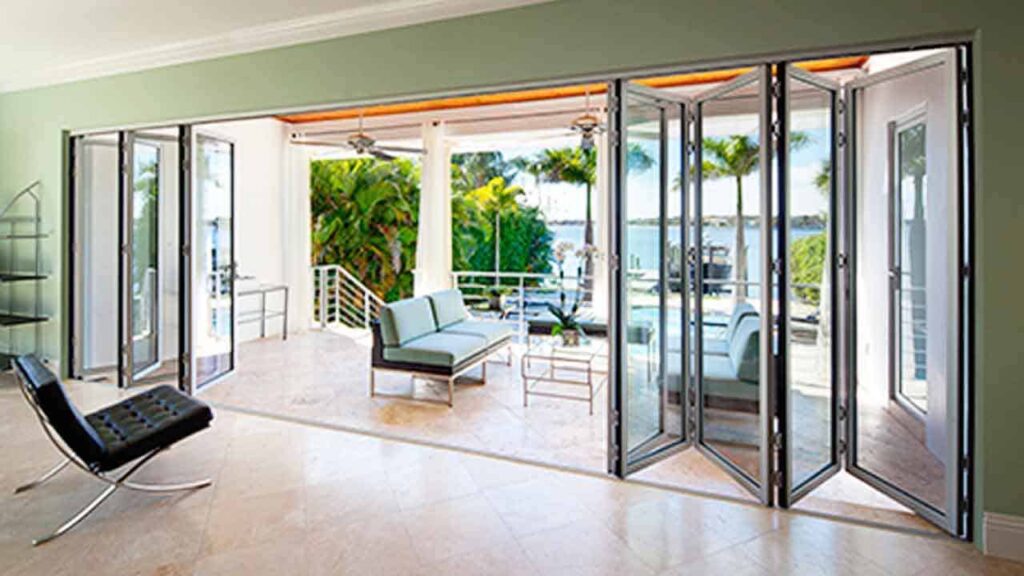 We cannot debate about tastes, and everyone has the right to decorate their house, but almost every person agree that sliding glass door looks pretty amazing on every house. These doors fit every style, and it is almost impossible not to find a perfect model for every home, no matter if its design is modern or traditional. Besides that, they come in various shapes, colors, and sizes, which makes them one of the best choices if you want to improve the overall look of your house, and the whole neighborhood. Because of that, there is no need to think a lot before choosing the sliding glass door for your patio since it is impossible to be wrong by choosing it.
3. They are safe
Although the glass looks not safe and secure enough to protect us from burglars, the truth is different. The material used for these doors is pretty strong, and it is almost impossible to break it without some special tools, and criminals are not carrying them around with them for sure. Besides that, sliding doors are much more secure than regular ones because it is impossible to open them if they are locked inside. When it comes to young children and pets, they are a perfect solution because we do not need to worry if they are accidentally hit if someone from the other side tries to open them. Opening them also requires some strength, so it is pretty impossible that young children or pets can open them and run away.
Moreover, incorporating glass splashbacks alongside these secure glass doors elevates safety within the home. Designed from toughened glass, splashbacks are resilient to impact, and similar to the fortified glass used in sliding doors, they do not shatter easily. This aspect makes them an ideal choice in households with active children and pets, where walls are often susceptible to wear and tear. In addition to their robustness, these splashbacks are easy to clean, reducing the risk of bacterial growth and contributing to a healthier home environment. Their durable and low-maintenance nature, along with the ability to customize their look to match any interior, positions splashbacks made out of glass as a smart and safe addition to any space that values both safety and style.
4. Less noise
No matter if we are opening or closing regular doors, they can produce a lot of noise. Sometimes we slam them by accident or, because we are angry, sometimes we open them in a hurry, and sometimes we try to be careful, but the noise is always there. It is not a big problem if we have a big backyard, and our first neighbor is far enough and does not hear it, but if we are living in a small and peaceful neighborhood, that can be a huge problem, and we need to be extremely careful all the time. Opening and closing the glass sliding doors is almost inaudible, which makes them perfect for every person. In that way, we can enjoy the patio at every time of day, without worrying that someone will hear us.
5. Opening them will connect patio with room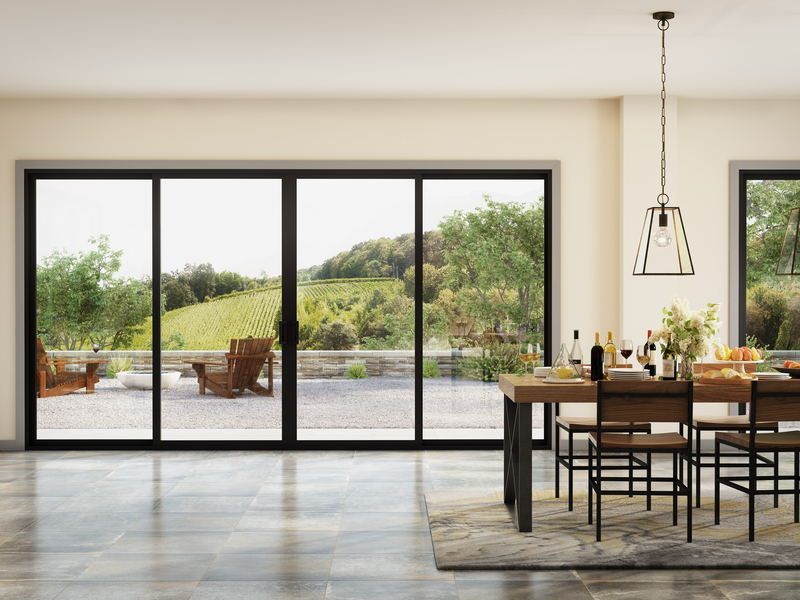 Glass sliding doors have one big advantage if we compare them to the regular ones, and that is they can open totally and connect our room with our patio. In that way, we will provide more space for us and our guests, and we do not need to worry if we decide to make a party with more guests than we can host inside the house. Besides that, it can be pretty helpful if we decide to make a party in the backyard since we can easily enter the room to get drinks and snacks, and if it starts raining, we can run into the house in a few seconds.
The verdict
Of course, consulting experts before making any decision is highly recommended, and that should be the first thing to do before making any decision. They will provide advice and guidance about which solution is the best and present some interesting and creative solutions. For those who need more info on this topic or are unsure about whether or which type will suit their home the most, just check here and get all the answers you may be looking for. Sliding glass doors are nothing new but can be one of the best decisions you made.