At least a decade ago, kids were mainly playing outside and participated in activities that required them to move more than they are not today. At that time, it was normal to see children playing on the playgrounds. Today, it is widely different, children are playing with their mobile phones most of the time. However, even now children like to play with a conventional set of toys like a dollhouse, treehouse, playhouse, and probably the most prominent of them, the kitchen playset.
These sets of toys are exceptionally popular for indoor play. Not depending on gender or age, everyone loves food. For example, with play kitchen sets you can further develop skills of your child when it comes to preparing delicious food. Let everyone say what they want, but this is some kind of preparing them for future life. If you want to learn about the best play kitchen sets you can find on the market in 2023, stay with us until the end of the article.
Step2 Lifestyle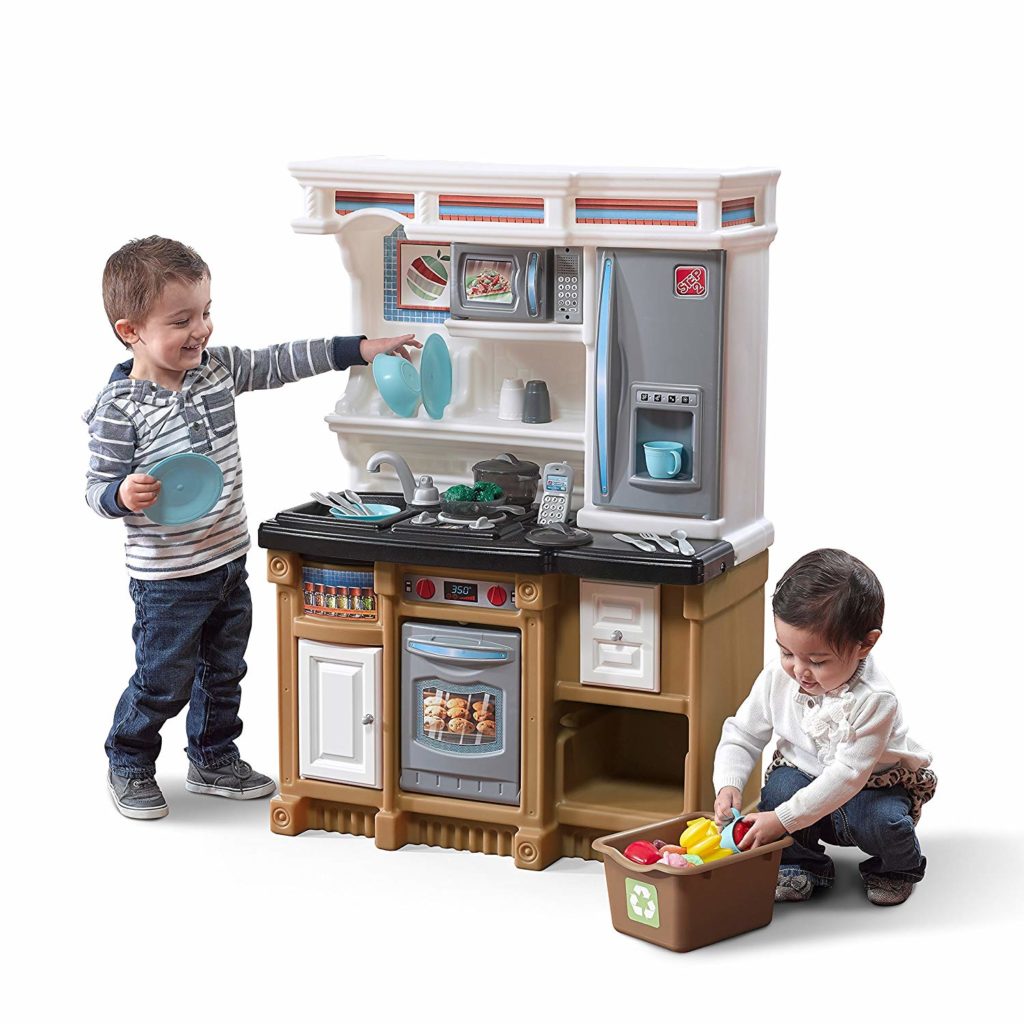 We are going to start this list of ours that has a very innovative design and matches a plethora of trends that are typical for Kitchen playsets, Step2 Lifestyle Kitchen Playset. This play set consists of some interesting features like microwave sounds and electronic sounds.
It has a boiling pot and frying pan that can be activated and they produce real-life sounds. Besides that, it has a stainless steel refrigerator, microwave, and can develop a kid's value to the playset. It features a pullout drawer, recycle bin, storage shelf, and faucet and sink. The price tag of this play kitchen set is between $99-$110.
Pros
Easy to Assemble
Real-life Sounds
Stainless Steel Materials
Step2 Espresso Bar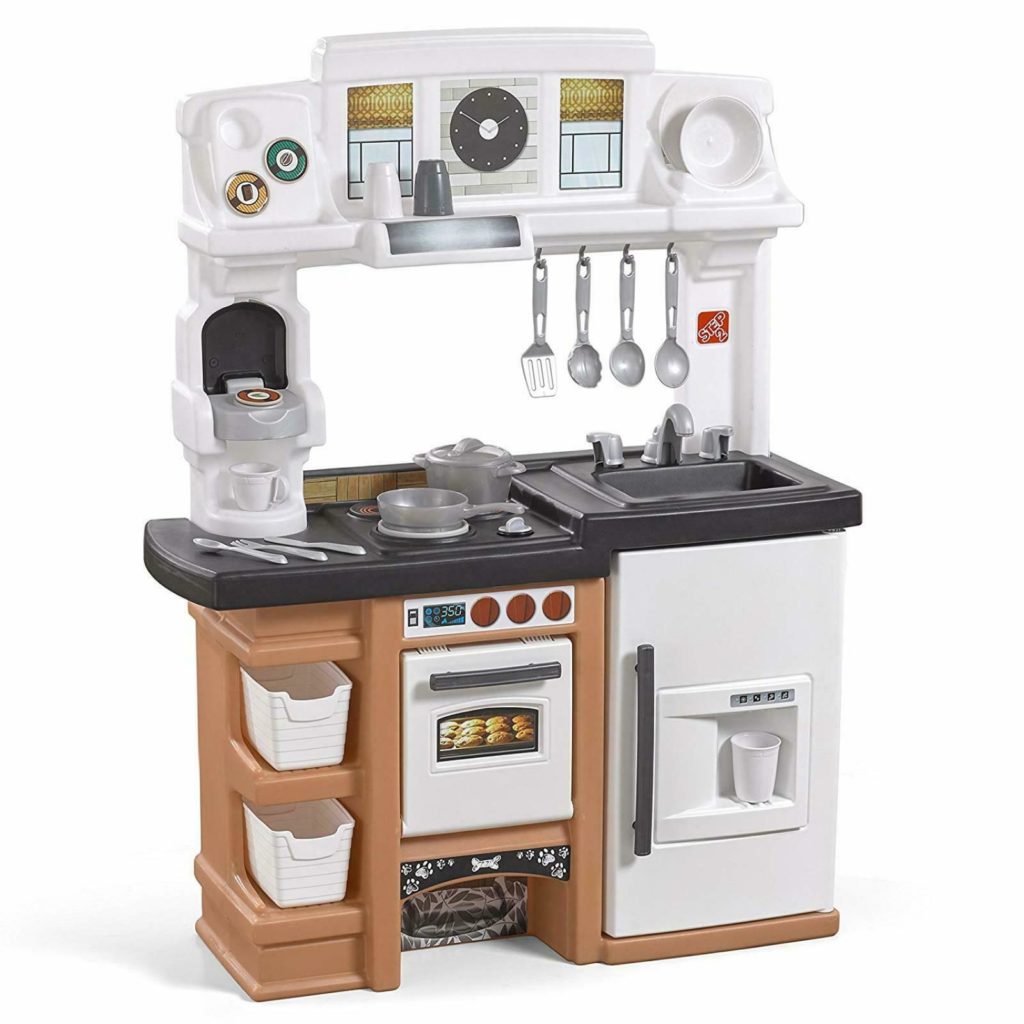 The next on our list is a Step2 Espresso Bar, a really simple kitchen that you kid can use for preparing cooking snacks and coffee. This is a really practical kitchen set that can further develop your kid's culinary skills.
This is a set that can prepare breakfast and it can produce electronic stove sounds. This is a playset that comes with java coffee pods and java station.
Pros
Large Oven
Large Storage Refrigerator
Real-life Sounds
21 pieces' accessories
Melissa & Doug Woode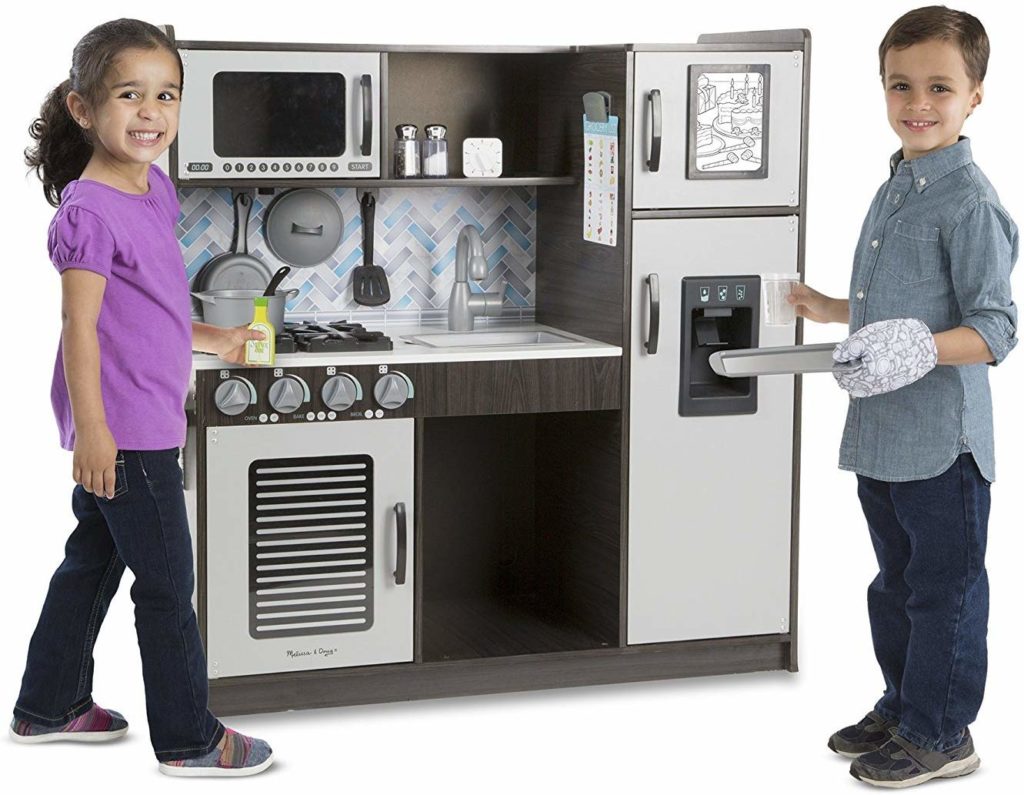 The last on our list is a Melisa & Doug kitchen play set, that has some exceptional design. This is a very simple playset that can provide your kid with an exceptional chance for a role-playing game. What's strange, is that it is made of wood and it can literally last for a lifetime. Probably the best feature that you can find on this kitchen play set can turn on its stovetops and dials.
This will give your kid a chance to experience some of the real-time sounds that are typical for stoves. Also, the refrigerator has a freezer and an ice maker. Besides all of these features, you will get a sink, movable hooks, and grocery checklist. This playset is recommended for children older than three years.
Pros
Durable
Modern Design
Easy to Clean up
A Plethora of Kitchen Equipment