Planning a wedding ceremony is one of the most important steps in preparing for your special day. It's an opportunity to express who you are as a couple and create memories that will last forever.
But for many couples, it can be hard to know how to make their wedding ceremony truly unique and personal. Here are five ways to give your wedding ceremony an extra special touch and make it truly your own.
1. Choose a Meaningful Location
Choosing a meaningful location for your wedding ceremony can be an important part of making the day truly special and unique. From outdoor venues with breathtaking views to quaint churches with rich histories, there are endless possibilities when it comes to selecting the perfect place for saying "I do".
Consider nearby attractions or locations that have been significant in your relationship. If youre having a destination wedding, why not pick something close to where your family comes from? No matter what you decide on, choose a spot that will remind you of this momentous occasion every time you visit it in the future.
2. Incorporate Special Rituals & Traditions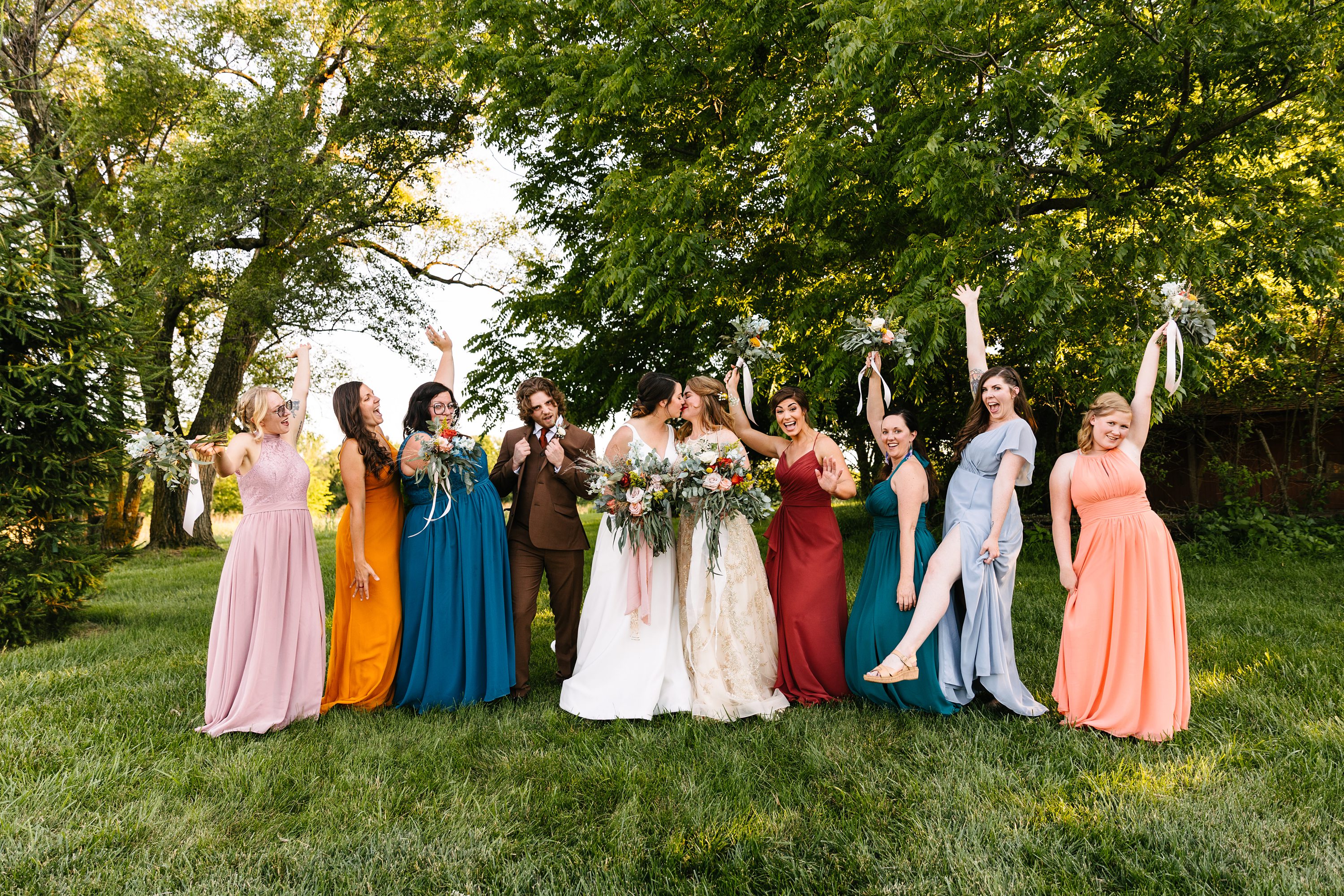 Your wedding ceremony should be special and memorable. Incorporate special rituals & traditions to make it truly your own. From unity candles or sand ceremonies to handfasting or a broom jumping ritual, there are many ways you can add meaning and symbolism to your big day.
You could also include readings from favorite books or poems that have special significance for you as a couple. If one of you comes from another culture, consider incorporating traditional elements into the proceedings such as saying vows in multiple languages or having the bride wear something with cultural significance.
Personalizing your wedding ceremony is a great way to honor who you are individually and together as a couple – make it unique!
3. Select Unique Music and Readings
When it comes to personalizing your wedding ceremony, selecting unique music and readings is a great way to make the event feel more special. Music can be chosen from various genres, including classical, jazz, rock, and pop. A combination of different styles can help create an interesting atmosphere for the entire celebration.
Readings are also important for setting the tone for your big day. Couples can choose traditional passages or opt for something more meaningful such as writing their own vows or choosing a passage that resonates with them personally.
These readings should evoke emotion in those present at the ceremony, so take time when making these selections. Ultimately, finding creative ways to incorporate music and readings into your wedding ceremony will make it truly yours!
4. Personalize Vows and Exchange Rings
Personalizing your vows and exchange of rings is a great way to make your wedding ceremony truly special. When deciding on engagement rings and what type of vows or promises you would like to make, think about what matters most in your relationship and how those values fit into your marriage.
Consider each other's hopes, dreams, and goals for this union and include them as part of the vows. You can also write personal notes on the inside of each other's rings as custom messages that represent your individual bond. As a couple, it is entirely up to you if you want both traditional or non-traditional elements included in your ceremony when it comes to exchanging rings.
Whether including religious customs or creating something unique with special meaning just for the two of you, either option can help add an extra layer of sentimentality during this momentous occasion.
Choosing the best engagement rings is also a great opportunity to express your love and commitment to one another in a unique and personal way. Be sure to take the time to find a ring that truly reflects the love you share and the promise of a lifetime together.
5. Create an Intimate Reception Space
Creating an intimate reception space for your wedding ceremony is a great way to make it feel special and unique. To do this, focus on creating a cozy atmosphere with plenty of seating and low lighting. Consider using rugs, throw pillows, and comfy chairs or couches to make the area inviting.
You can also hang string lights around the room or use candles to create a romantic ambiance. Add some music in the background that fits your theme – either live performers or pre-recorded tracks – so you can have your own personal soundtrack as guests mingle during the reception.
Finally, don't forget about decorating! Choose decorations that reflect both your and your partner's personalities and add personalized touches such as photos from earlier in your relationship or fun signs that demonstrate how much love you share for one another. With these ideas in mind, you can easily create an intimate reception space for your wedding ceremony that will truly be yours alone!