A wedding ring symbolizes eternal love and commitment, and it serves as a constant reminder of the bond shared between two individuals. For centuries, couples have exchanged rings during their wedding ceremonies as a tradition to signify their union. Wedding rings hold sentimental value – they're heirloom pieces of jewelry that will be passed down from generation to generation.
Another way to add more sentimental value is to have a special message engraved on the inside or outside of the band. It's a special touch that increases your ring's emotional and sentimental value. It's a personalized detail that holds meaning and will be cherished by your future family members. Engraving heartfelt messages inside women's wedding rings is a beautiful and intimate gesture that adds a unique touch to the already special piece of jewelry.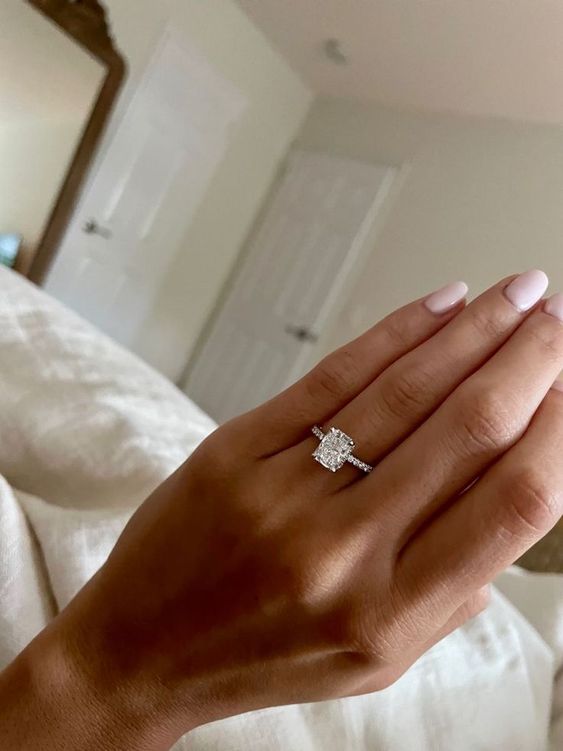 Symbolism Behind Engraved Messages
You and your love have picked out the perfect wedding rings to showcase your love for one another. Imagine taking a peek inside the ring to see a special message hidden in the band. Messages symbolize heartfelt messages of love and represent your commitment and affection for one another. The messages provide an enduring reminder of a couple's bond and indicate the significance of their commitment.
Types of Engravings
Get creative when you think of what to put on your ring. Keep in mind that the length of your wedding ring engraving depends on the style of ring. Rings can generally hold about 15-30 characters, depending on the font you select. For example, I love you would amount to 10 characters.
You can engrave names, initials, dates, special quotes, short phases, locations, song lyrics, religious quotes, etc. Consider something meaningful to you as a couple and start a list of possibilities. Both men's and women's bands can be engraved, and you can have similar, similar, or different messages. The following list will help you brainstorm engraving ideas for your wedding ring: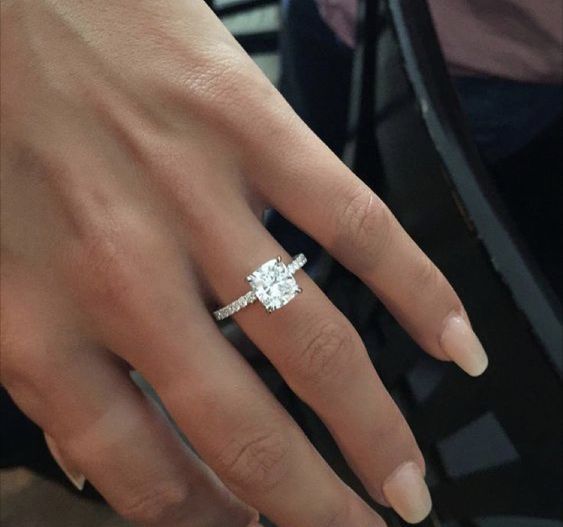 An important date/time/location (where you met, how you met, when you met, first date, first kiss, anniversary when you said you loved each other, proposal, wedding date)
Location coordinates
Initials of you and your partner or your names
Nicknames for each other
Meaningful saying in your relationship
Favorite quote (song, movie, literature, religious quote, etc.)
Romantic line of poetry
"My love" or "I love you" in another language, or perhaps in your native language. For example, "Para Siempre" which means forever in Spanish.
A heart or infinity symbol
A line from a favorite song
Inside jokes
The meaning of your loved one
Bible verse
Language, Font Choices, and Engraving Placement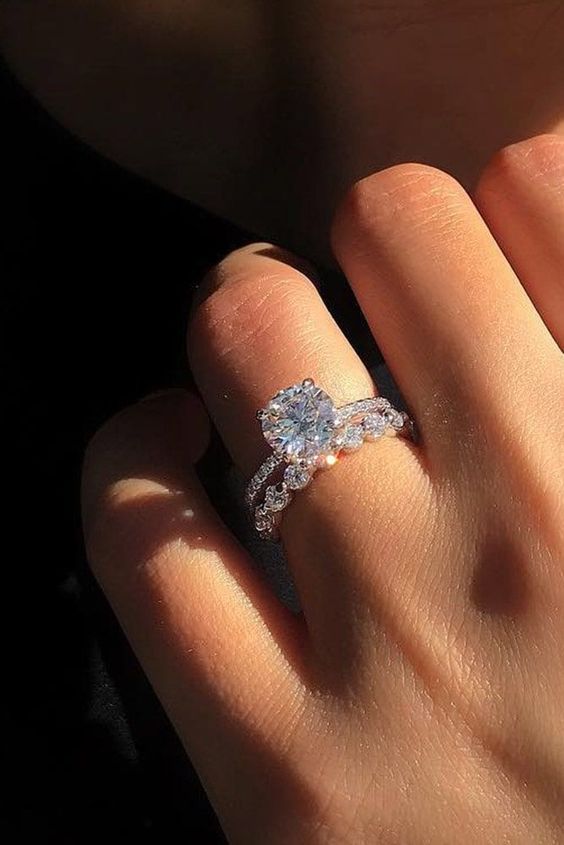 As mentioned in the list above, you can choose meaningful messages from other languages. You can also customize the engraving by selecting the font. Block-style font and script-style font are popular options for engravings. If you engrave initials or a date, the script looks nice, while block style is typically used for slightly longer text. Consider the wedding ring's design as you select the font type–you want them to go well together. If the band is too thin, the engraving needs to be smaller, which may affect its visibility. If you plan to engrave your ring, choose a ring that doesn't have a thin band. While most engravings are placed inside the band, you can also engrave the outside of the ring. An engraving on the outside of the ring is more visible and not as hidden as a message on the inside of the band, so consider what you'll include on it. The placement choice is yours!
Parting Thoughts about Wedding Ring Engravings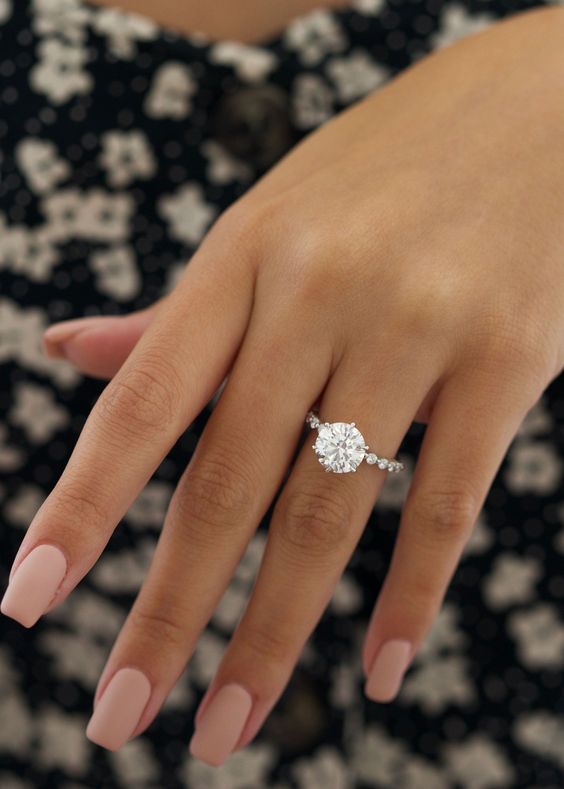 If you know from the start that you'd like to engrave your wedding ring, select a ring that is thick enough. You can also work with jewelers and ask questions about engraving, and they can help you create a one-of-a-kind engraving. A wedding ring is an expensive and meaningful piece of jewelry, and you don't want to alter the look of the design with a hidden engraving. You have plenty of options on what to include on the outside or inside of your wedding ring. Consider dates, initials, quotes, etc., that have meaning to both of you. In addition to the message, you'll also need to consider the font type and where to place it. The character limit is typically 15-30 characters and costs around $50 to $100. Some jewelers even offer free engraving with purchase.
To wrap it up, engravings have emerged as a cherished and heartfelt way to personalize wedding rings with messages of love. These tender expressions etched onto the precious metal not only add an intimate touch but also serve as timeless reminders of the unbreakable bond shared between two souls.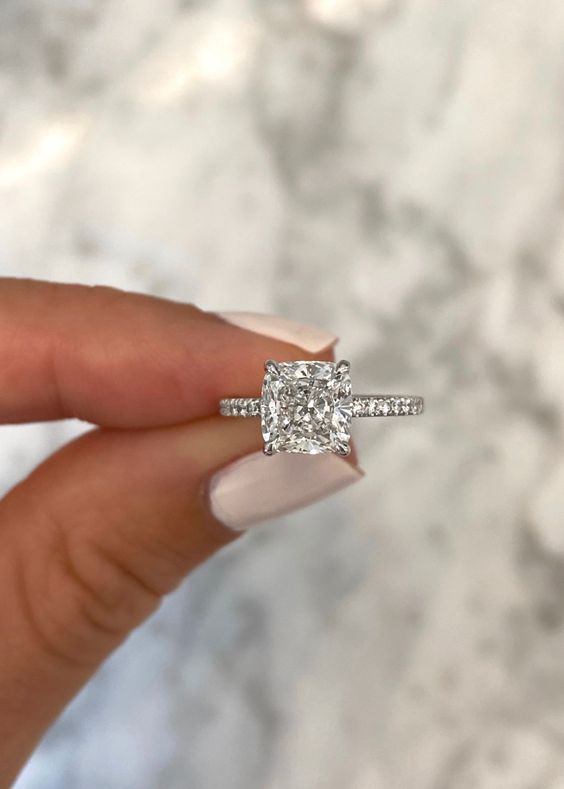 In conclusion, engraving messages of love inside women's wedding rings is a deeply meaningful and timeless way to personalize these symbols of eternal commitment. The engravings add an intimate touch that resonates with the couple's unique journey and shared experiences. From expressions of love and commitment to tributes to special moments, the engravings encapsulate the essence of the relationship and become cherished mementos of the couple's love story.
In a world where jewelry trends come and go, engraved wedding rings stand the test of time, carrying with them the heartfelt promises made during the wedding ceremony. As a couple glances at their rings throughout their life journey together, the engravings serve as constant reminders of the love, joy, and unwavering support they share. With each passing day, the engravings grow to hold even deeper significance, making these rings truly invaluable heirlooms passed down through generations, each carrying its unique tale of love.