Travertine is one of the most popular natural stones available in the market today. Its unique shape and rigidity make it different from others. Compared to other materials, it lasts longer and suitable for use both on the floors and the walls. This stone is common in building construction. If you want to create a terrace on your property to extend your usable space or add value to your house, pavers would be a worthwhile alternative to concrete.
Smoothened stones can lead to a dazzling surface with different color choices. For floor installation, travertine is conveniently accessible in the form of pavers as well as tiles.
Pros of Travertine
Aesthetics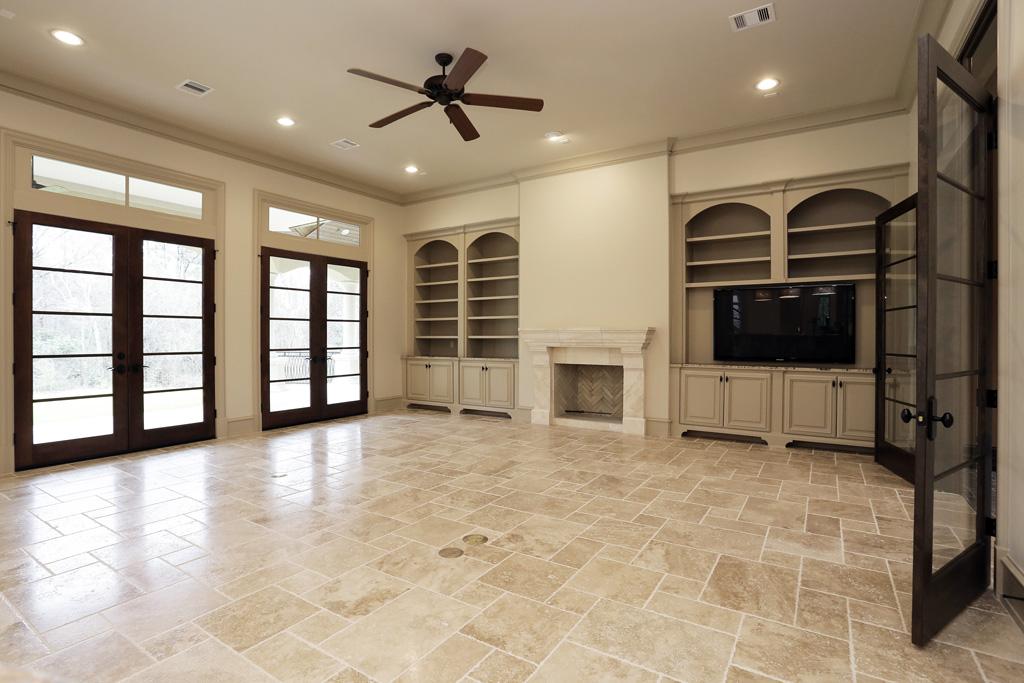 When used to build a patio or porch, travertine pavers convey a message of luxury and opulence. You can make an awesome, usable room with this product increasing your property's value. This stele has unique natural veins. The color is also distinct as each piece is different. Its unique character makes travertine finished products naturally attractive.
You may consider using this stone to enhance your home or property's curb appeal, increase the property value, impress your guests, or enjoy your space. Whatever your reason, these aesthetics will transform your home into a beautiful haven.
It is affordable
If you are keen on low-cost natural stone or a budget, travertine is your best bet. The stone is affordable and will serve you as well as other materials in the same range.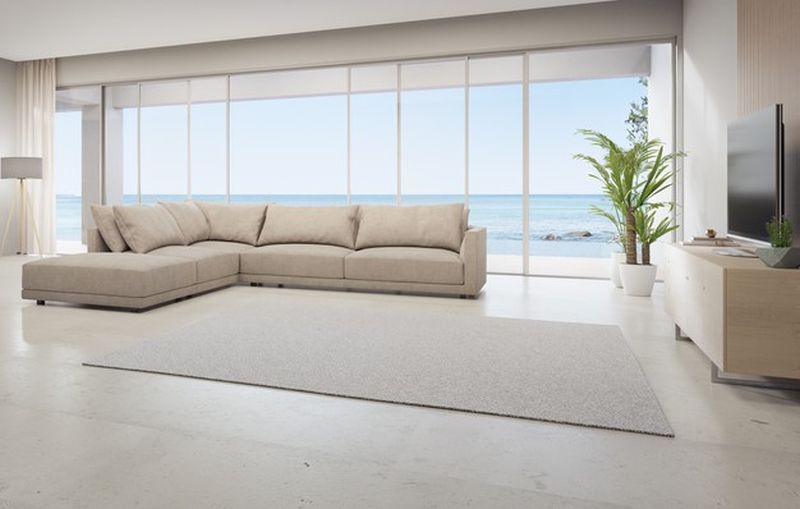 Versatile
Depending on your taste and style, it is versatile and offers many choices of colors and patterns. This stone accommodates users with various preferences, thanks to its wide variety of options. Also, tiles come in several textures and tone flexibility. Explore different patterns of the four finishing forms of tiles.
Durable
Travertine tiles are durable, thanks to their longevity. The products are timeless and withstand exposure to water seamlessly. Travertine is a natural material that is naturally porous. However, the pores become open and wider, impacting the look with moisture and water. You can reduce the impact of moisture by cleaning the surfaces regularly. Sealing the stone when needed is also another way of improving its durability.
Manageable
Since there are so many travertine varieties available, you do not have the same one to replace. You can, however, get similar variants to add to your space.  Also, you can carry additional tiles that can be useful to repair the damaged one.
Interior designers use this characteristic of travertine to produce unique patterns and designs.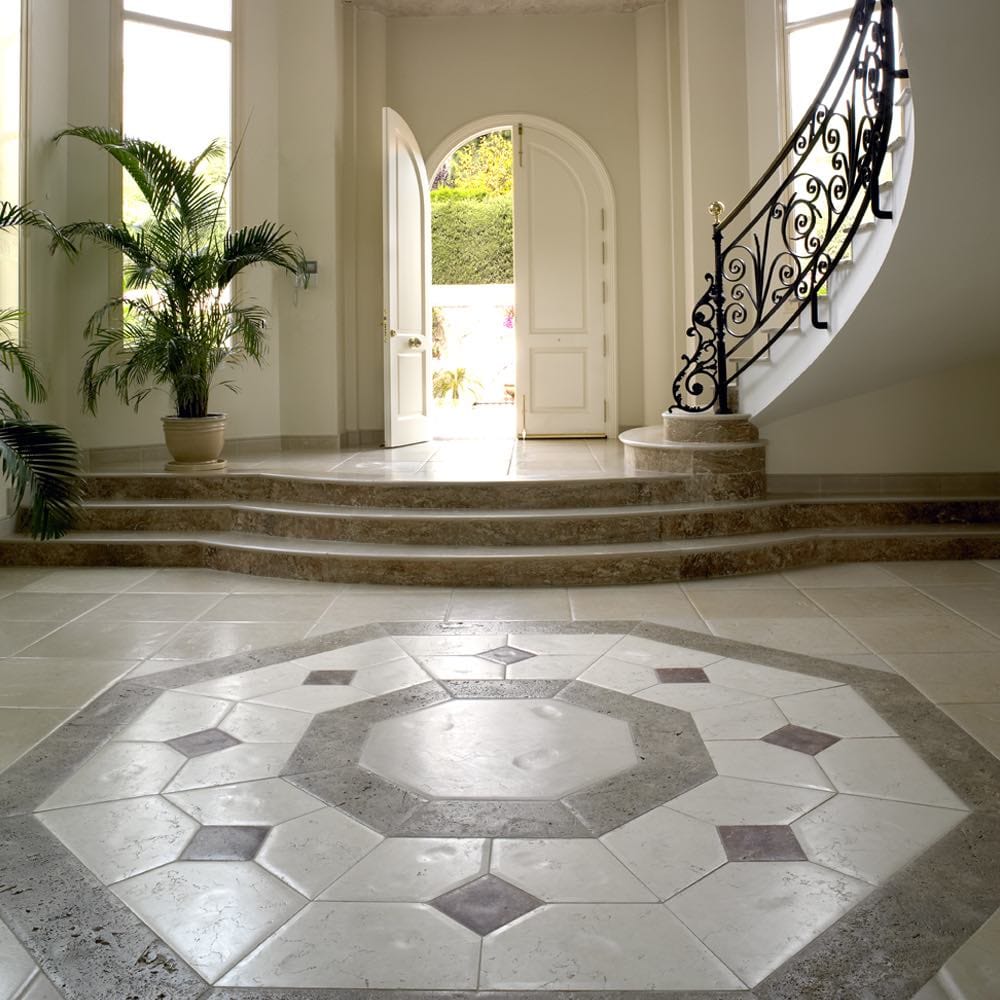 Green Product
This material is environmentally friendly in comparison to many others. It is as a result of heating the springs using geothermal energy. It is the best choice for nature enthusiasts.
Green products blend well with nature and are safe to use both in your home interior and exterior. Most chemically generated products react with elements like heat-producing dangerous emissions that may have adverse effects in the long term. It does not have any reactive characteristics that pose a danger to people exposed to the products. Since the material cannot burn, it is safe for use in any part of your home.
Resilient
The different weather conditions affect building materials in various ways. It is resilient to extreme weather conditions and handles the different weather patterns well. In the pool paving, these pavers are most suitable. Travertine will work for the paths in your gardens and the exterior walls of a home to shield it against heat and UV light. You can use the stone for many other outdoor spaces.
Most materials are destroyed by extreme weather conditions like summer and winter, compromising the building's structure.
Cons of travertine
Porosity
It is prone to damage or destroy a surface after some time. Although the chances are minimal, it is a possibility. This is one of the major disadvantages of the stone.
Dissolvable Material
The travertine stone surfaces readily dissolve acids. There is also a high chance of a permanent stain if you spill orange or citrus squash on travertine tiles. This is because the acid-dissolvable interacts with the calcium carbonate of the material. If you have small children or planning to install travertine tiles in your kitchen area, be careful. Like any other surfaces, wipe off spills immediately to avoid stains and reactions.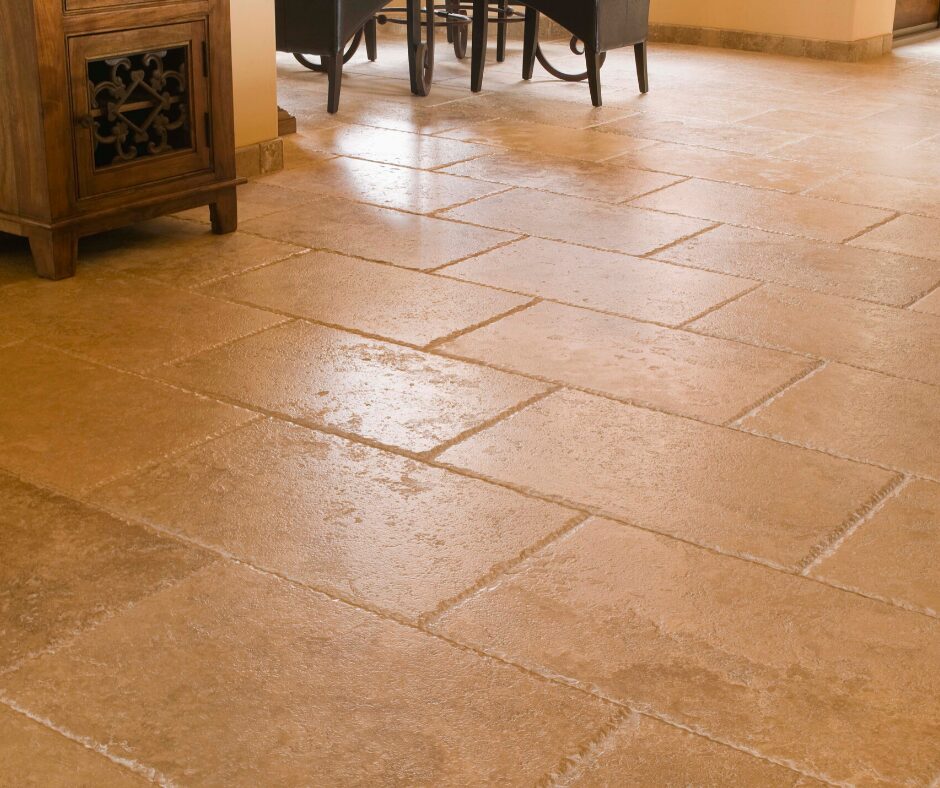 Counterfeits
Porcelain pavers are some of the stones that perfectly mimic travertine. Unfortunately, unscrupulous business people ride on the confusion and sell porcelain pavers as travertine tiles. Non-specialists with little experience in the building industry often fall victims to these con games. Consider sourcing original stones from established companies with a solid reputation.
It is heavy
It is heavier than other stones. You may also be disappointed if you want a simple installation of the these tiles as the tiles are bulky and difficult to mount. Moving them from one location to another is also cumbersome.
High maintenance cost
It needs more care compared to most other options in the market. However, the stone is durable.
Lacks homogeneity
Lack of homogeneity is a source of some problems when the tiles are damaged and need replacement.
It has its distinctive features, which are embellished by its presence in your home. You will need a high skilled designer, an excellent sense of style, or sheer luck to synchronize replaced pieces to the rest of the room.
Delicate
This stone is susceptible to acidic substances. Natural cleaners like water and cloth will suffice for cleaning most of the time. Mild cleaning agents that work well for other surfaces may be too harsh on the stone.
Handling it needs a high level of skill and expertise when building or renovating your space.
Conclusion
Screening, continuous care, and a specific set-up will give you the desired results when handling this stone. While most things have cons, the positive aspects of the travertine stone outweigh the negative. If you plan to use it for your project, source genuine products from reputable stores like Saturnia Travertini.