If you're anywhere in the Southern United States, you know Zaxby's and Bojangles. It's especially true for the former since they hold a lot of influence in that part of the country. But that doesn't mean that these two establishments aren't comparable.
Each of these establishments serves chicken meals. But they have differences that can set them apart. Read on and find out which one is better.
Zaxby's: How Good Are They?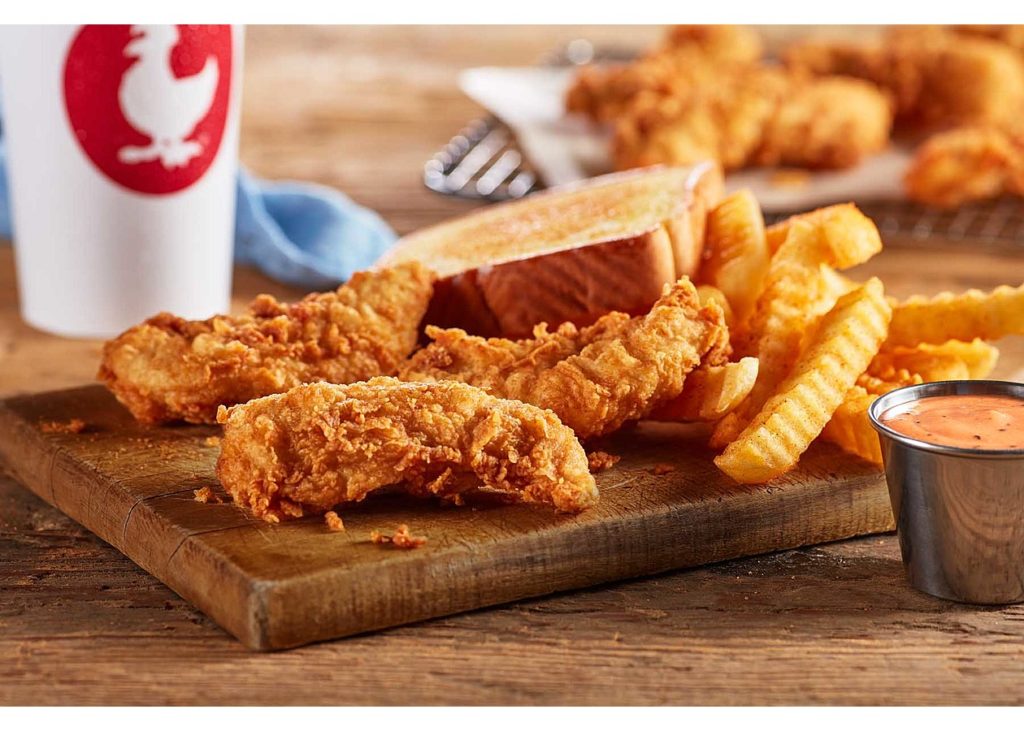 This restaurant is a restaurant that caters to higher-class clientele. After all, the meals here are more on the expensive side of the fast-food spectrum (as reported by pricing website PriceListo.com). The good news is that it's relatively cheaper than most food establishments in bigger cities.
Most people agree that most of Zaxby's outlets are within more remote locations in the country. In most cases, you'll have to get out of your way to go to one. But the good news is that the food is worth your time and effort.
The Chicken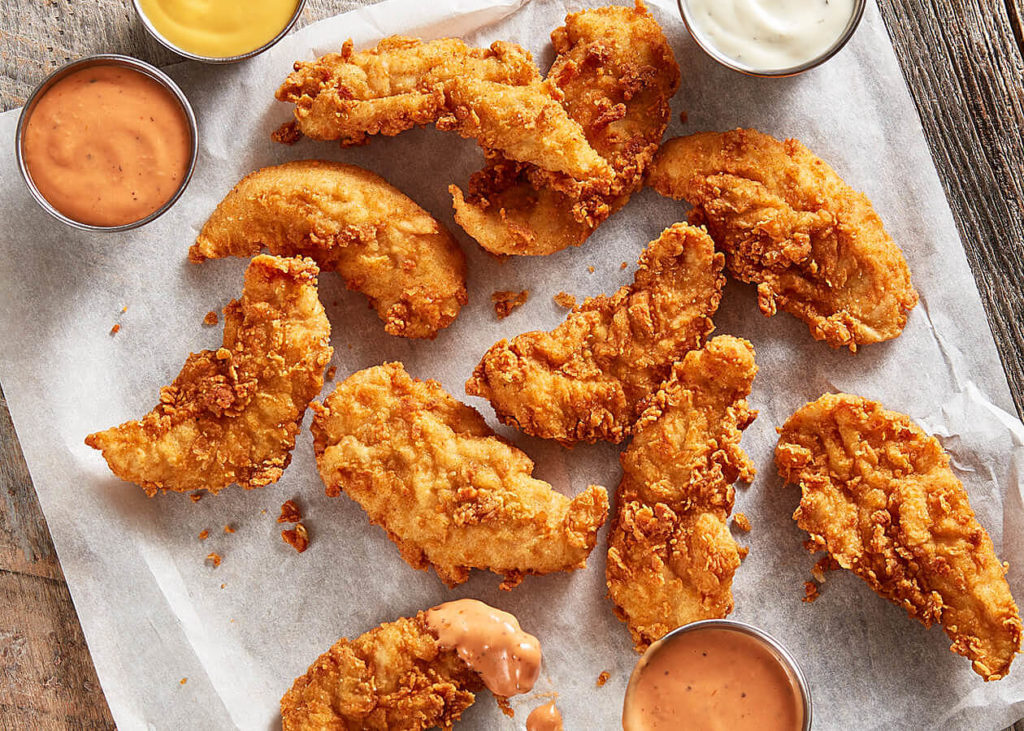 Zaxby's focuses more on selling the following chicken products: tenders, wings, sandwiches, and salad. Their traditional wings are great since you have the option to smother them in any of their sauces. You can also leave them plain and let them serve the sauce as part of the sides.
Some might find the lack of specialty lacking, but the trade-off is that the wings are well-made. They have the right amount of crunch on the outside while maintaining the juiciness of the meat inside. For most chicken connoisseurs, juicy chicken is what matters more than the gimmicks.
The Sauces and Side Dishes
Compared to a lot of fast food outlets, Zaxby's sauces are exceptional. You have a lot of choices, which include:
● Original
● Sweet & Spicy
● Teriyaki
● Barbecue
● Wimpy
● Tongue Torch
● Nuclear
● Insane
● Honey Mustard
Among all these options, honey mustard is their most popular. A lot of people agree that its taste is uniquely delicious. No other honey mustard from other providers can be as palatable as Zaxby's.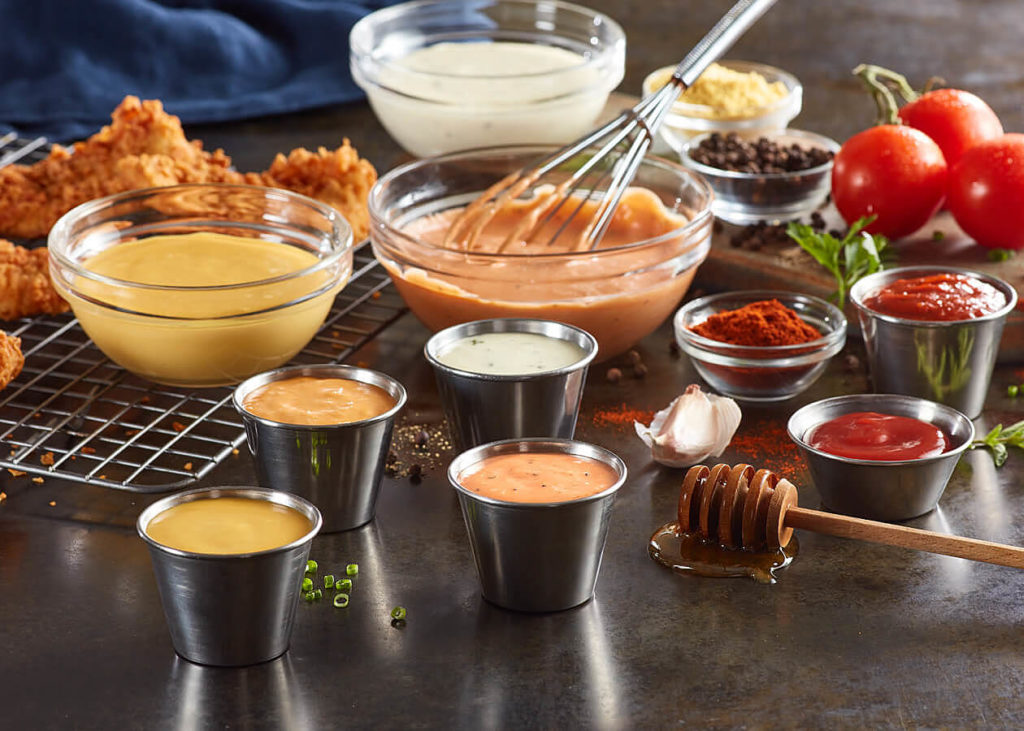 Zaxby's most famous side dish is their cheese bites. These are little cheese balls wrapped in batter and fried to perfection. It comes with marinara sauce as dips, making it a delightful duo.
The cheese bites are crunchy, juicy, and salty. The saltiness is important because it complements the sweet marinara sauce. Ordering it as part of your meal is one of the best decisions you'll make when eating in this establishment.
Bojangles – How Good Are They?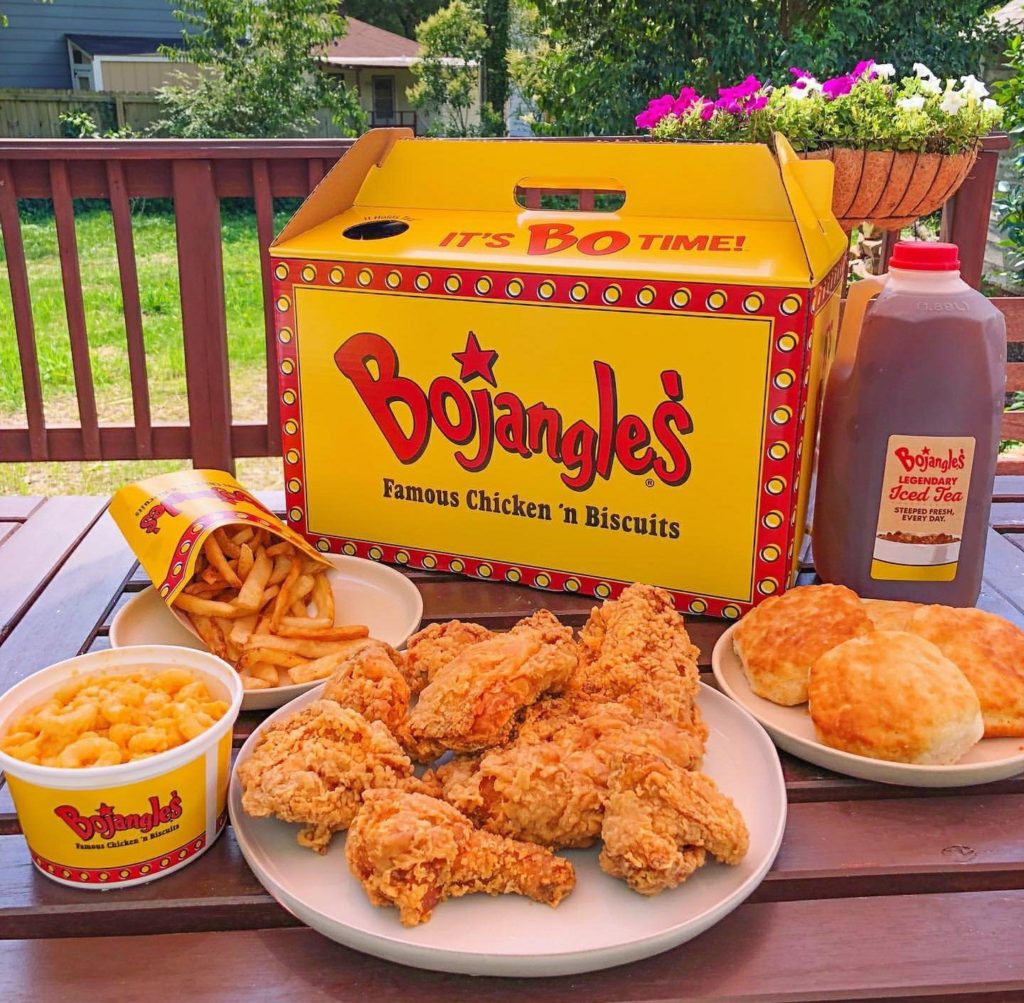 This establishment has some of the most delicious commercial fried chicken available. They can even surpass some of the more mainstream choices such as KFC, Popeye's, and Church's. The reason is that they're more on home-cooked fried chicken.
The Chicken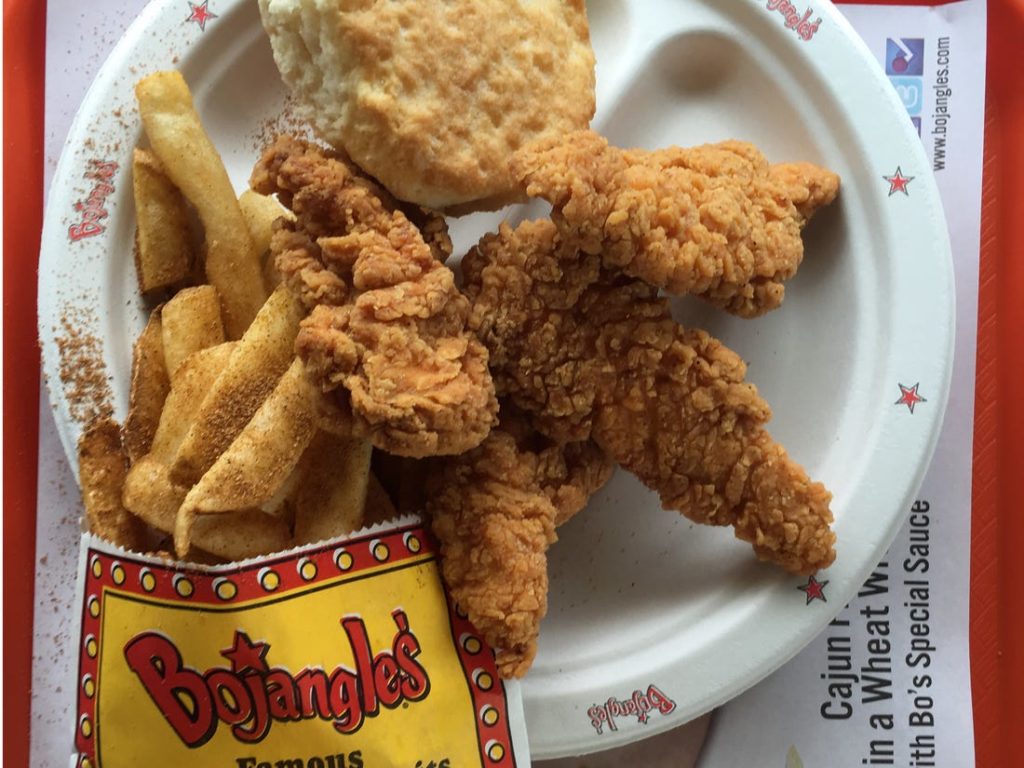 The fried chicken made by Bojangles is bursting with love. It's always on point and they're never returned for being too dry or too crunchy. It's a Cajun fried chicken, and its simplicity is something you'd relish if you're sick of strong flavors.
Its normal fried chicken has a mild spiciness. It has a red layer before its exterior, which comes from the hot sauce. The breading isn't soggy, and it's crunchy enough not to shatter when you bite into it.
Take note, each bite isn't overly spicy. But it will accumulate the more you eat, which leaves a lingering flavor when you're done.
The Sides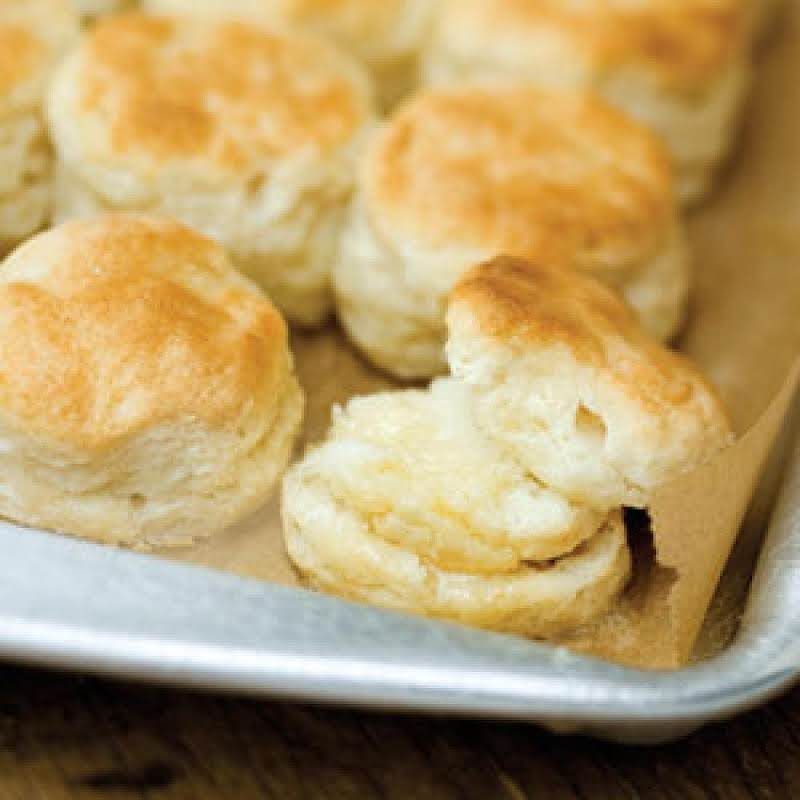 Bojangles has a heavier focus on the menu's biscuit side. The fried chicken biscuit is great, but it isn't as good as most family-owned Southern-style restaurants that handmake them. Regardless, it's much better than most fast-food choices that only use them as a heavier side dish for the meals.
This restaurant's biscuits are for sandwiches, so they're pretty big. They're 4" in diameter, but aren't as thick as the fluffier Southern biscuits. That means they're around the same size a burger bun but flattened instead of domed.
It's not that fluffy, but it's buttery and tender. Its exteriors and interior have the same consistency. With that, their biscuit sandwiches are simple but effective and filling.
As for other sides, Bojangles has a flagship—dirty rice. It has sausages as well as red bell peppers. Compared to other chicken fast-food chains, this is an upgrade from the bland mashed potatoes usually offered by these establishments.
Bojangles vs. Zaxby's – Which One is Better?
These restaurants are some of the few highlights of Southern fast-food dining. They share the same level of extreme popularity down South. If you ever find yourself within the region, it's always better to try each and see which one works better for you.
If you're all about the sauce, Zaxby's is the better choice. For chicken biscuit sandwiches, you can never go wrong with Bojangles. With that, you'll have a wider range of options for chicken dining.
Did you find this guide interesting? If so, read more of our posts and learn more today.