No matter their age, children love toys and should have multiple types in order to develop their cognitive and motor skills. However, while they are still toddlers, there are simply limited options when it comes to what they can play with. Their toys have to be smooth, without sharp edges, simple, but still engaging. This is why things like wooden puzzles are among the best options for your toddlers to learn and play. They come in various shapes, sizes, and colors. In this article, we will help you choose the right one for your child. Read on to learn more.
1. Melissa & Doug Mix 'n Match Wooden Peg Puzzles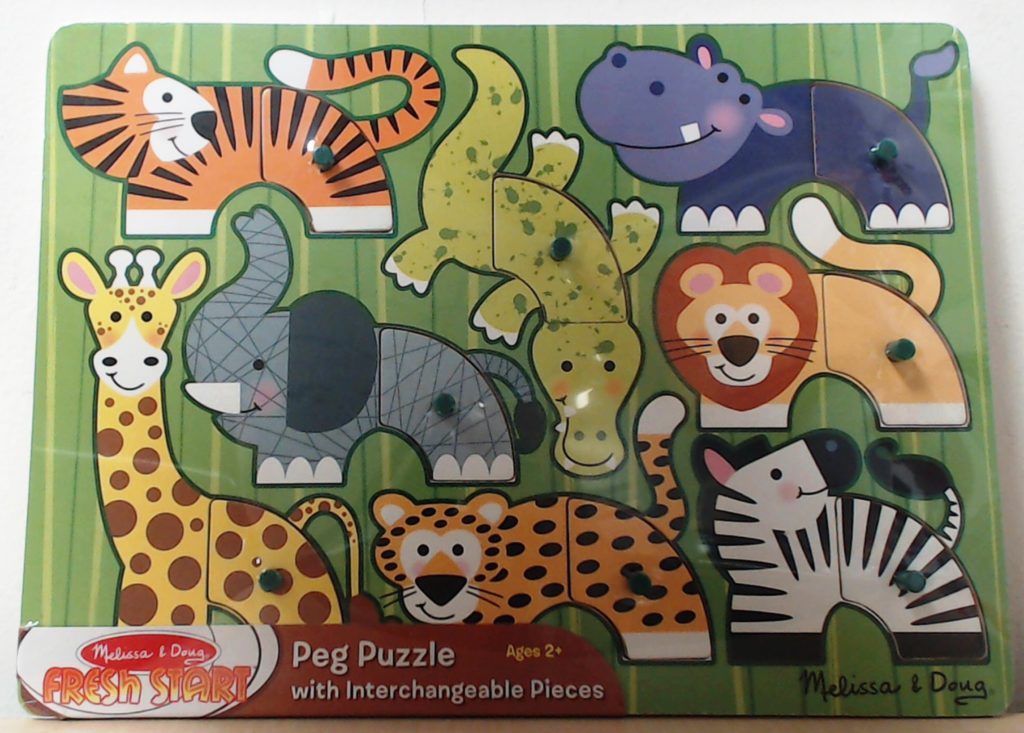 This brand is perhaps the best when it comes to wooden puzzles for children. They have dozens of amazing sets, and this is one of the classics. The 3-piece puzzle board set will teach your toddler about the wonderful worlds of vehicles and animals. Different combinations and themes also exist. Wooden peg puzzles are a timeless toy, and they can never get old. It is ideal for the early years of any child, and they will surely cherish them when they are older. While using these puzzles, the kids will learn to identify different shapes and colors and differentiate between them. The interchangeable elements are also present in order to stimulate imagination and creativity. Each puzzle has eight pieces at least, and the vehicle board has nine. Everything is durable and well made, and you can store it on a neat wooden tray. If you want your child to develop problem-solving skills, enhance motor skills, and recognize patterns and shapes recognition, this toy set is an amazing choice.
2. Melissa & Doug Vehicles Jigsaw Puzzles in a Box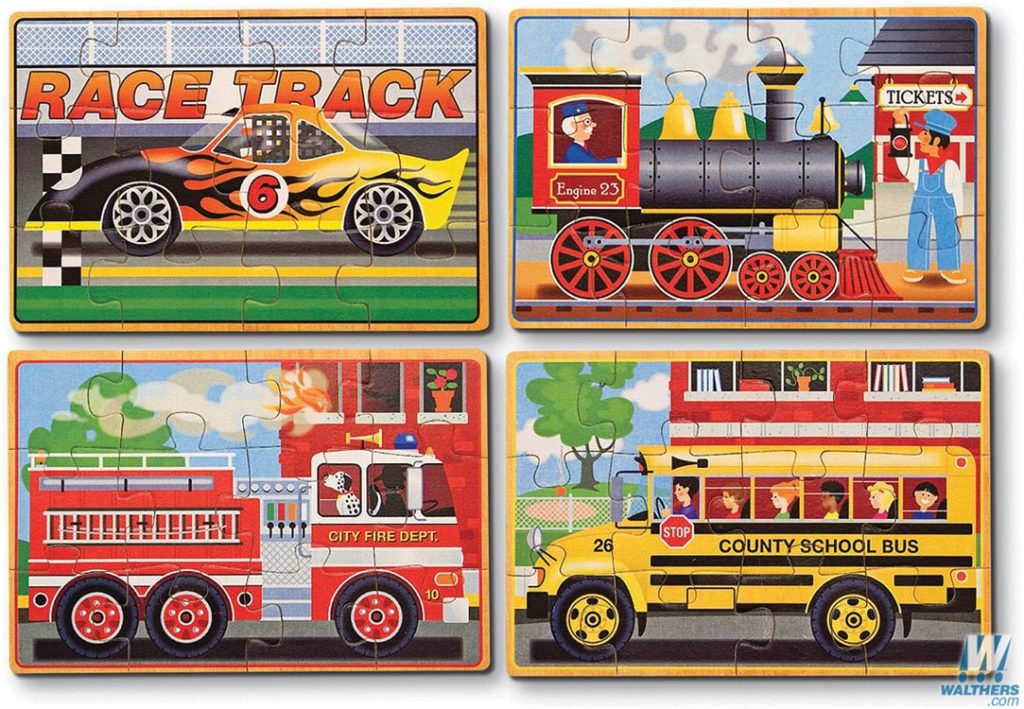 Here is another item from the popular brand. This is a great option since the pieces are sturdy and durable, and they hold up extremely well even if your kids love put things in their mouths, or throw them around. While they are learning not to do that, they can beat them around as much as they like, they are completely toddler-proof. The way to play with them is to fit them together and form a firetruck, a school bus, a train, or a racecar. Other shapes are available as well. Each puzzle piece fits neatly onto the board, while a strong wooden box makes carrying it around a breeze. You can even frame the end results and hang them on the wall in their bedroom. It is amazing for developing and enhancing motor skills, hand to eye coordination, problem-solving, as well as spatial intelligence.
3. SainSmart Jr. Wooden Tetris Puzzle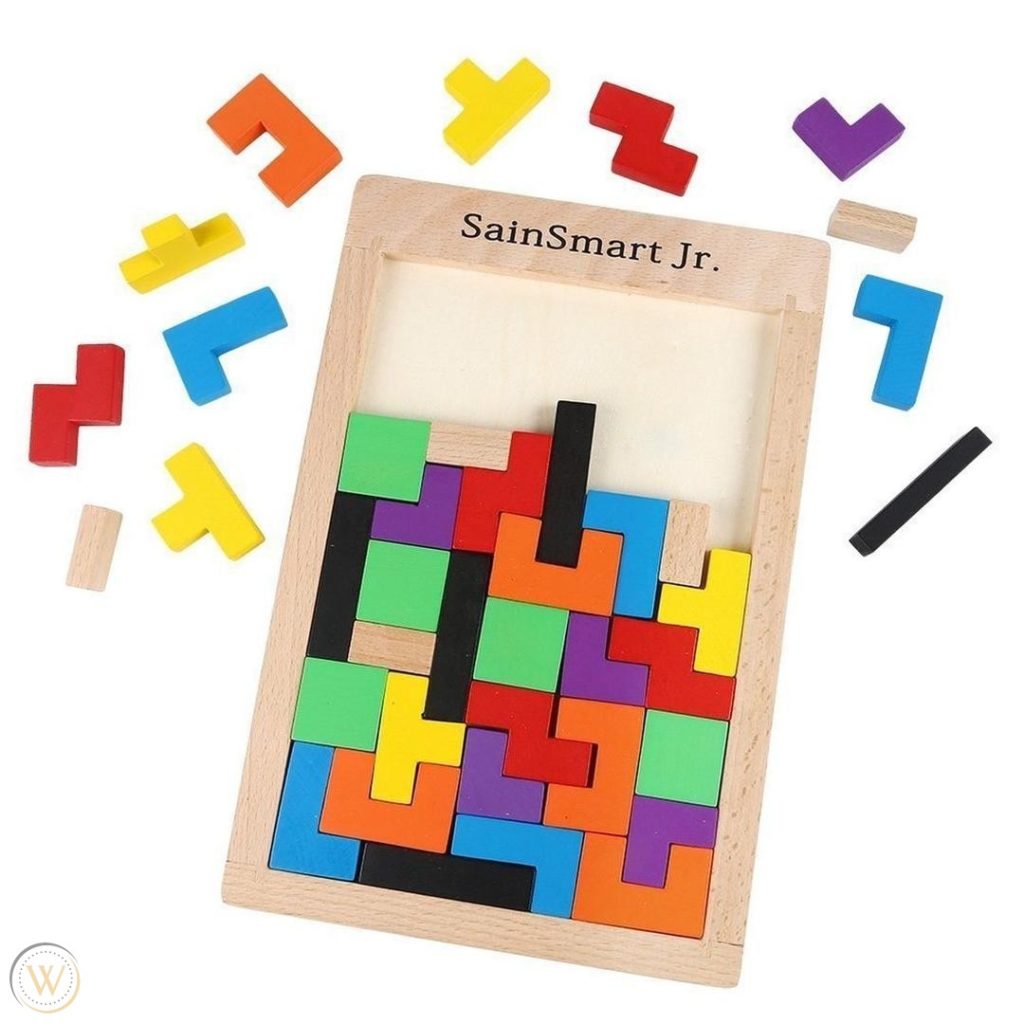 Since Tetris is an all-time classic video game, and toddlers are too young for screens and gadgets, why not treat them to this amazing Tetris-inspired puzzle? It was designed to focus the children on something hands-on from the early days, and prevent too much screen time. While they are trying to fit all the pieces together on the board, they will develop significant problem-solving skills and exercise their muscle memory. The toy can provide a challenge for the whole family and introduce them back to traditional toys, no matter the time or place. The box and all of the pieces are made from natural beech and maple wood and designed with non-toxic paint. Therefore, it is safe for all ages.
4. Rolimate Wooden Educational Preschool Geometric Sorter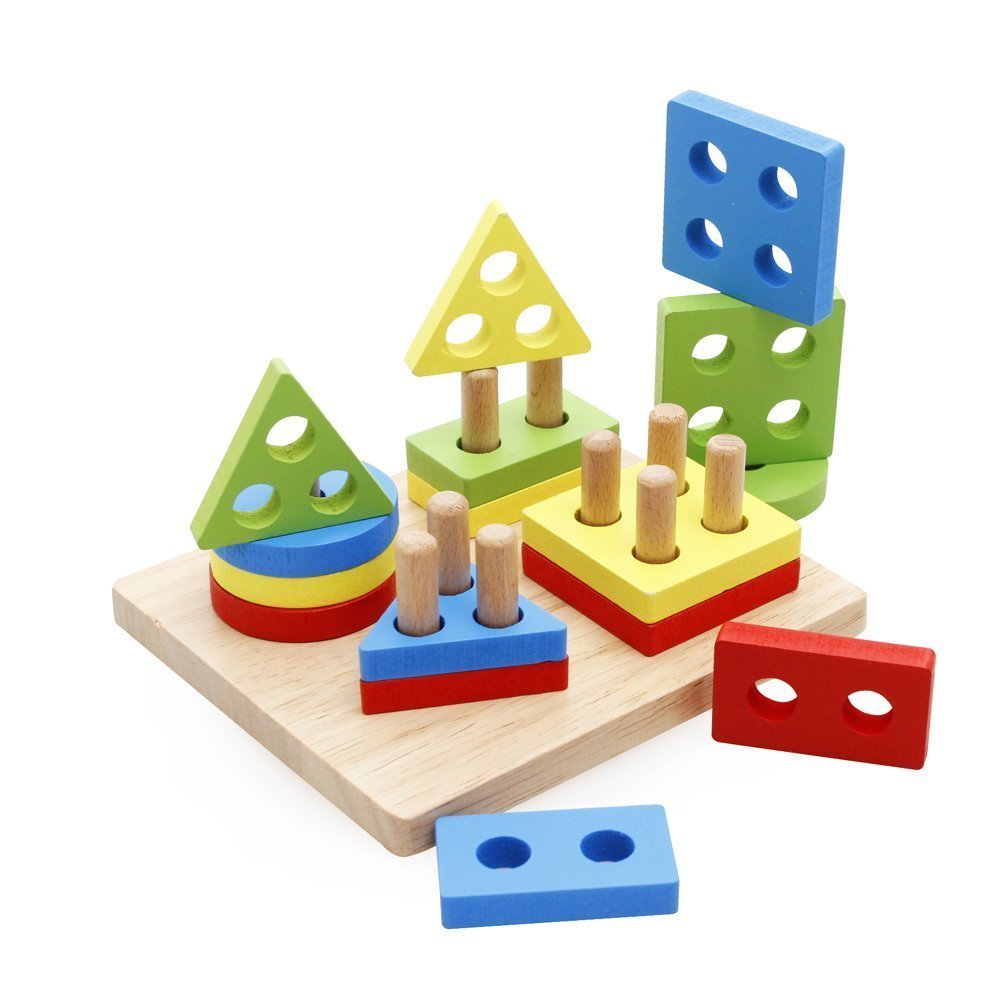 Last but not least, here is another classic type of wooden brick/puzzle toy set. Geometric sorters are an all-time fan favorite toy, and a great way for the kids to learn about shapes and colors. What is more, unlike the rest in its class, this one does not have a cutout board that helps the child and familiarizes it with different shapes. Instead, pegs and holes are located on each piece to differentiate them from one another. Except the usual skills toddlers develop with puzzles, they can also practice building skills and another level of creativity.