Given that the market is littered with different device models and brands, it might be better to ask yourself – "what kind of computer do I really need" – especially if you love or engage in photography. Desktop computers are a very common choice for users because they offer numerous options for later upgrading of internal components, as well as many options for customizing users' needs. Imagine when you could assemble a car of your choice – choose the type and size, choose the power of the engine, choose the gearbox, steering wheel, etc. This scenario is unthinkable with a car – but on a desktop computer, it is quite realistic. That's why we've prepared this buying guide for you…
Combination According To Your Criteria
The internal components of desktops are almost 100% universal and can be combined – which is why we say that desktops are modular devices. Now, the process of buying a desktop computer is probably daunting, especially if you have no technical background. But, don't worry – this guide will help you make the right decision when buying a desktop computer. We will also try to help you reduce the very wide range of products to the realm of your interest.
Types Of Desktop Computers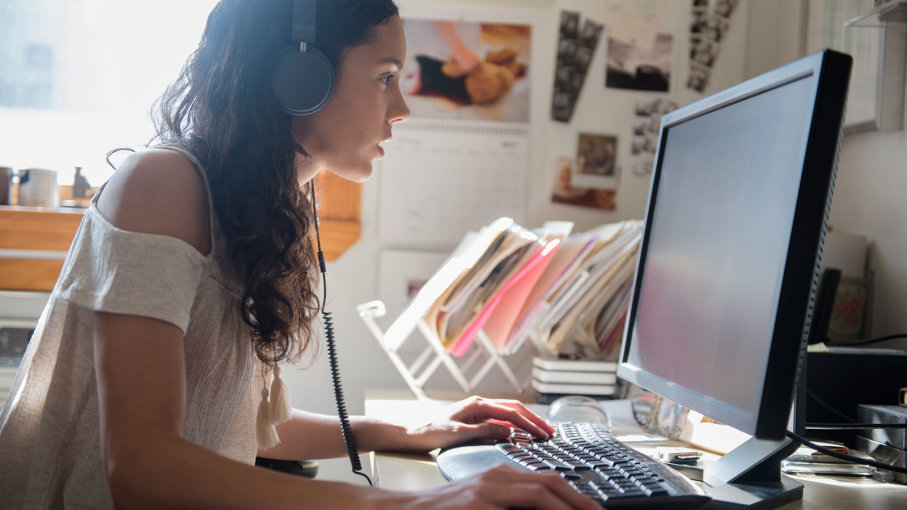 Depending on their form, desktops are divided into three basic types: classic, All-In-One, and Mini PC desktops.
Classic Desktop Computers
The first and oldest types of desktops are the so-called classic desktops, which do not include monitors and speakers. In other words, for a classic desktop computer to become functional, it needs to connect to a monitor and peripherals – like keyboard, mouse, and speakers. In this case, the monitor and peripherals are purchased independently, which gives the user the ability and freedom to choose. You can also opt for brand-name or custom-build PC types.
All-In-One Desktop Computers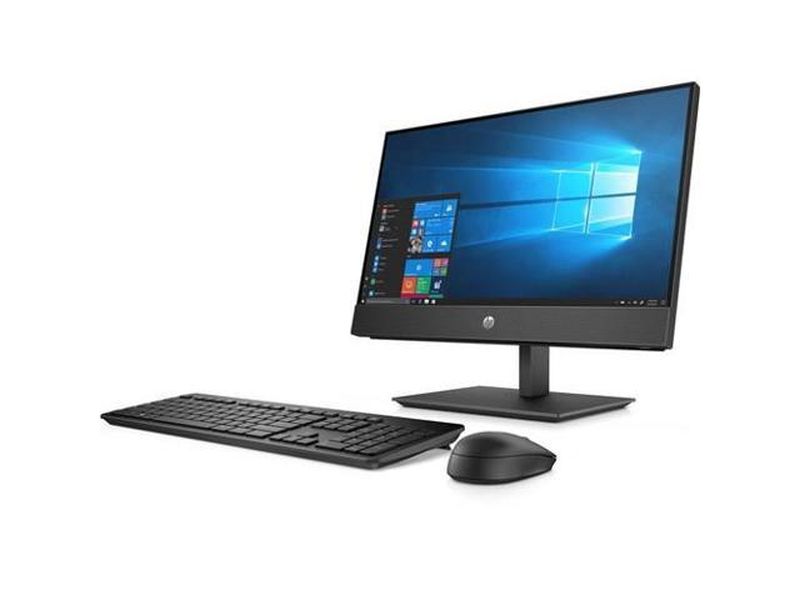 Unlike classic desktop computers, where the computer is completely separate from the monitor – a different concept has been applied to all-in-one models. What is more, the monitor plays a major role here because all the internal components of the computer are built into the monitor. Therefore, All-in-one computers take up noticeably less space than traditional desktops and use significantly fewer cables.
Mini PC Desktop Computers
The advancement of technology has made it possible to reduce the dimensions of electronic components that make computers and their components, which has resulted in the emergence of so-called Mini PC desktops. Mini PC desktops are most easily described as brand-name computers of very small dimensions. Given that the internal components of a Mini PC desktop has specific dimensions and specifications, the ability to later upgrade or replace components is minimal, so keep that in mind.
Good Monitor For All Lovers Of Quality Photos
It seems that photography has never been so practiced before and has never been enjoyed this much. Thanks to the power of photography and its ability to speak a unique language – it can inspire and drive us. As photographic tools and processes are progressing day by day, enhanced by even more powerful photo editing software –  photographers need monitors to meet these challenges. Monitors must offer superior image quality and color reproduction to ensure a complete photo experience. Whether you are a professional photographer or an amateur, you need a monitor that helps you discover the tiniest details in a photo. Equipped with a host of smart innovations and cutting-edge visual technology – monitors combine excellent image quality with intelligent features that ensure you get the most out of every photo. If you're into photography, smart monitors may be just what you and your camera need!
Photo Processing
Today, we are less and less descriptive, and more and more showing: Photos of children, friends, landscapes, locations, vacations. It can be said that today there are almost as many photographers as people using PCs or mobile devices. Not every photo is noteworthy, that's true. However, it can become – so if you know what to do and how to correct your photo, you may have a perfect one. Nowadays, photo processing is not that complicated a job if we're talking about amateur ranges. However, you may want to do something different like removing a background. According to BackgroundRemover, you may need some help to do this type of editing. That's why experts in Photoshop can do this easily for you. You can have a great background of your photo and have your perfect creation.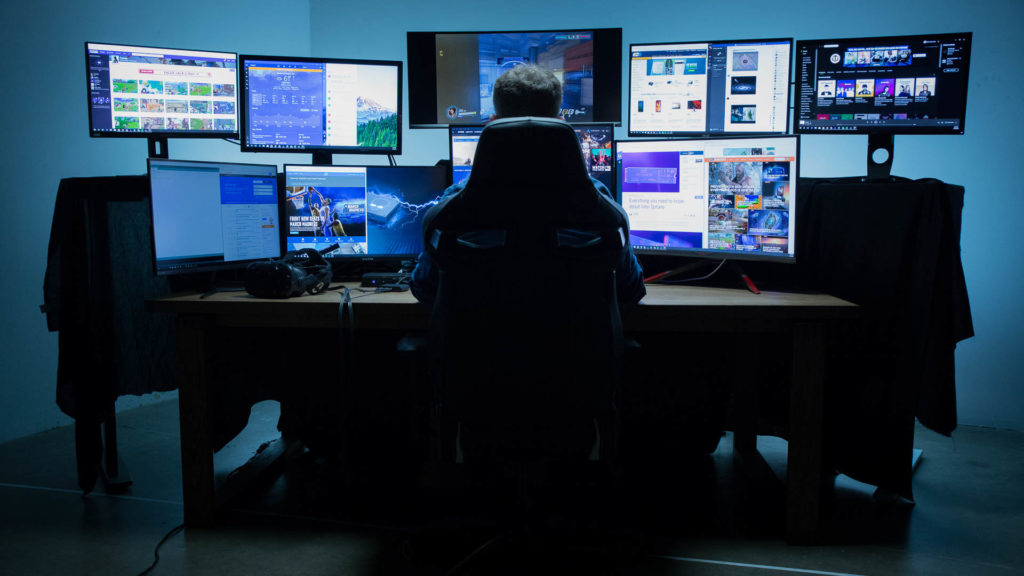 Best Desktop Computers 2023
There are many innovations in the IT scene – some of them we have even tried. However, this doesn't mean that these particular models are the best option for everyone. So, on this occasion, we will try to categorize and briefly introduce the devices that have caught our attention lately. Many of these models will delight those who love a good screen image and a photo quality – and some of those are a real treasure for gamers. As for photographers and their part of the job – it may be best to create your own configuration that will meet your needs. However, if you are not willing to deal with that – try some of those models and components and we are sure they will be quite adequate for you.
1. HP EliteOne – All-in-One PC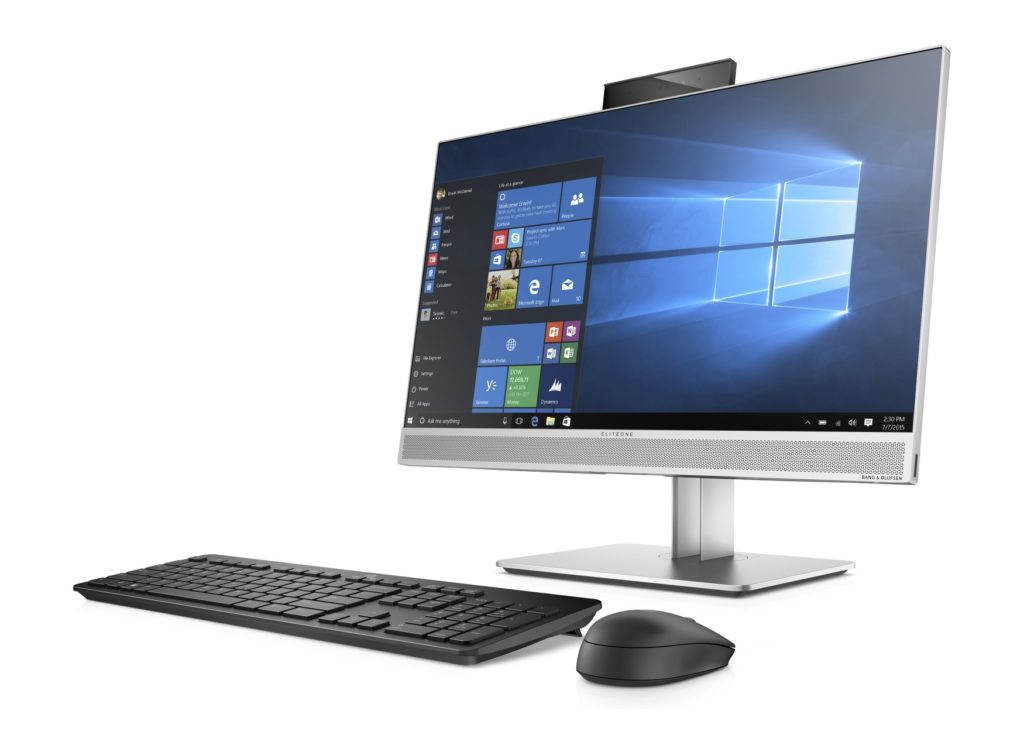 HP has elevated the all-in-one concept to a higher standard with the EliteOne PC series. These are business computers with Intel Core i3 to Intel Core i7 processors, 4 or 8 GB RAM, as well as variants with a regular disk or SSD. However, the greatest variety is reflected in the monitors, which are available in 23.8-inch options, over 27-inch in standard and touch variants), down to a curved 34-inch ultra-wide monitor. One of the interesting details that these computers bring is the two cameras (front and rear), which facilitates video conferencing.
2. Alienware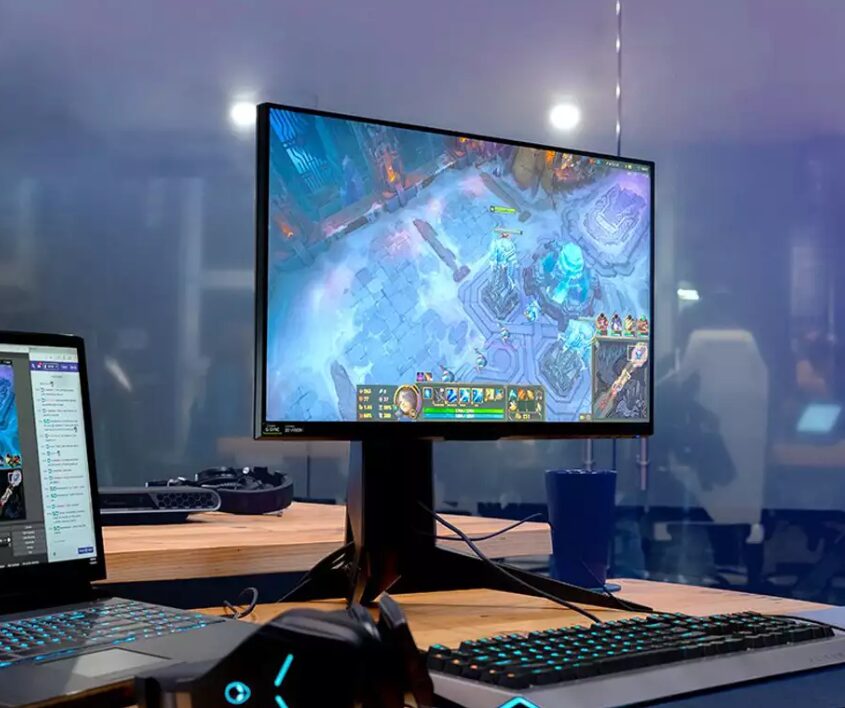 This company is dedicated to making computers with the latest high-performance components. These are the so-called "High-end" computers, which include not only desktops but also laptop computers, whose imaginative design captivates with their appearance. Alienware is also involved in the production of corporation media and professional computers. Their products work with graphically demanding applications that are used for video, audio and simulation editing.
3. Dell XPS Tower SE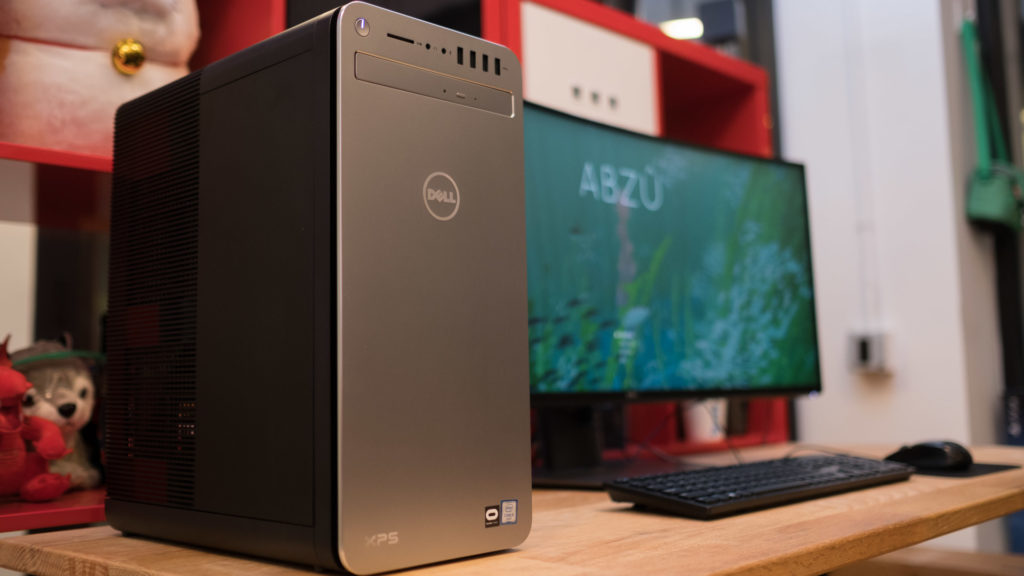 If you're planning on digging around on your case and upgrading your computer – Dell XPS Tower SE is a great idea. Not fast enough? Just add eighth-generation Intel. Or a larger disk or memory. The Intel Core i5-8400 is packaged in a very convenient and proven XPS Tower enclosure that will allow you to do all the interventions and modifications without any tools, which is always a recommendation.
4. HP Omen Obelisk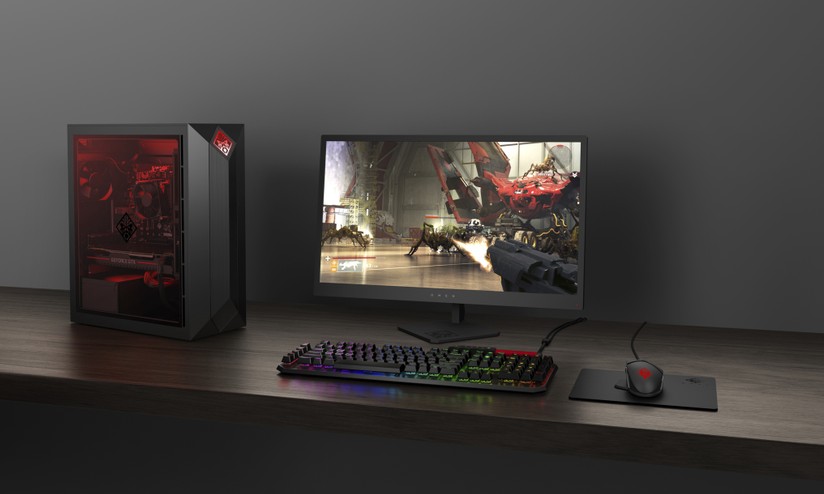 HP Omen Obelisk is a new gaming computer from a well-known company. What sets it apart is that you can customize almost any feature, so the graphics start with the GTX 1060 or Ryzen 5 2500X but reach the very top of the range, say the RTX 2080. You can get the eighth-generation Core i7-8700 from the processor. The price is not so terrible given the top components and proven design, as well as the HP name behind the computer.
5. iMac With Retina 5K screen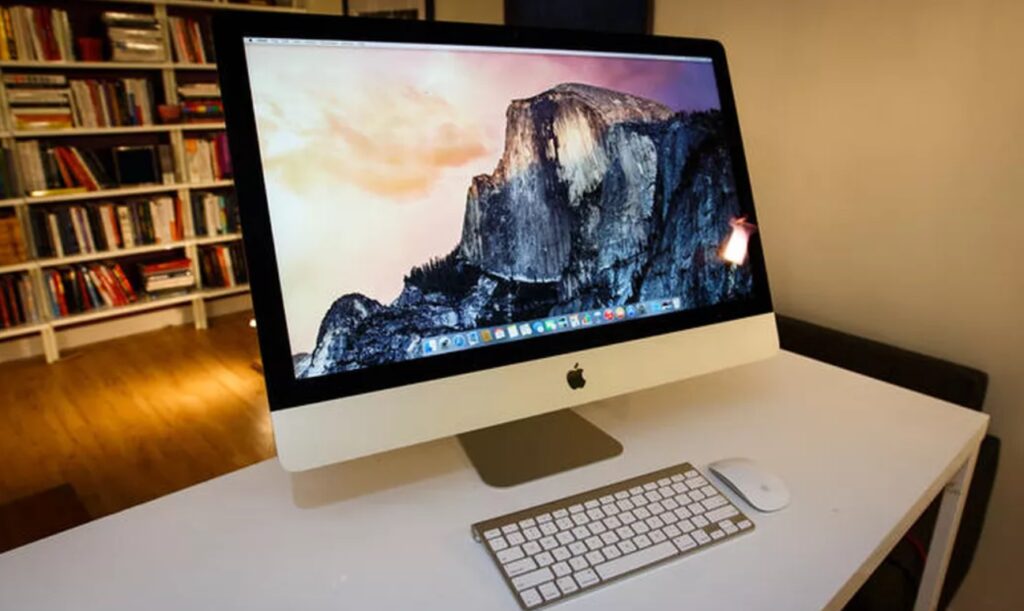 This computer has the same design as the standard iMac. The bezels behind the screen are only 5 millimeters thin at the edges, but they extend centrally to allow room for the hardware inside the computer. Apple made this technology available to the average user. Since this is the first 5K display, Apple has had to design its timing controller chip that will handle the display of all 14.7 million pixels, and the company points out that this processor is in complexity with the central processor of modern smartphones.