When Bayern signed a 17-year-old Canadian Alphonso Davies in July 2018, expectations were high. Yes, it was the most expensive transfer at that time from MLS, and Vancouver replenished its vault by 13.5 million dollars.
It's been a while since the teenager has grown up, matured, and now deserves a contract extension until 2025. Instead of loans to other teams, Alphonso focused on self-improvement.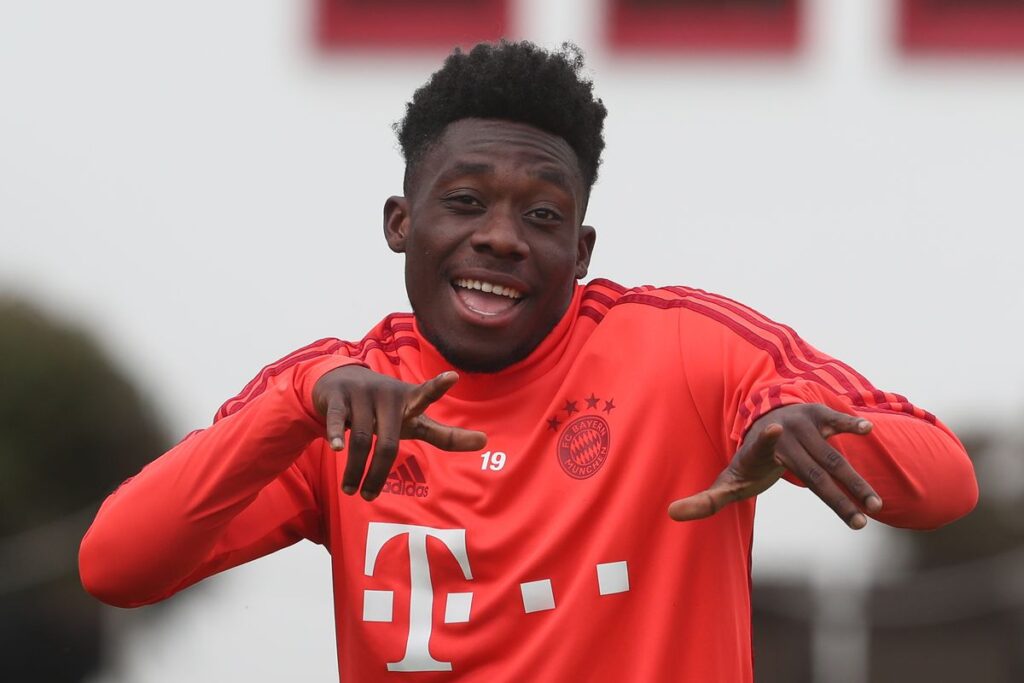 Patience, daily work, and the struggle for his chance – with such a motto Alphonso Davies started improving this season. Simultaneous injuries of Niklas Sule and Lucas Hernandez forced Alaba to move to a center-back position, and Davies took the place in the left-back. (although he could play as a left-winger if necessary). Since Hans-Dieter Flick took over the team in early November, after the departure of Niko Kovac Davies has been the only one to play in all the matches under his leadership.
When you scroll through the different social media, you can constantly meet enthusiastic exclamations about the Canadian Player. Fans of Bayern already consider him as one of the best left-backs in the world and they think that the issue in this position is solved for many years.
Description and unique skills
Fast-footed, athletic, with good dribbling, hard-working – with such a set of qualities he gives the team a variety of options. While Pavard on the right flank focuses more on controlling the game and preventing counterattacks, Davies regularly terrorizes the opponent's defense. Infiltration into the field of the opponents, running and constant focus on aggravation – these are the key characteristics of the Canadian. Flick specifically adjusts the system for Davies's potential spurts into someone else's penalty area. Such asymmetry with a slope on one flank can be risky. But the concerted counter-pressing system allows attacking through Alfonso. Risks are much more often justified than not.
When Davies was still building his career in Vancouver not a lot of people saw him break through the elite world of football. But once he got an invitation from Bayern, it was clear that sooner or later he would establish himself in the squad. It was very unexpected from Bayern to sign a player from Canada – the country which is not particularly popular for producing top players. But Davies has been an exception. Considering his difficult life and what his parents went through, some of the companies were supposedly offering him sponsorship. One of the most notable examples was PlayAmo CA from the gambling industry, which was kind of emphatic towards the player. And if we take a look at Davies' current career, he has lived up to all expectations. And when it comes to gambling Davies is always featured as a key player who people place most bets on and promotions are mostly based on him.
Undoubtedly, Alphonso's trump card is an attack on space where you can show your speed. However, the Canadian of Ghanaian origin is completely comfortable in positional attacks, where you patiently need to uncork an opponent's strong defense.
According to the xG-build-up (the involvement of each player of the team in the build-up of the attack) for 90 minutes Alphonso Davies participates in an average of one goal (0.91 to be exact). For context, Andy Robertson of Liverpool has just 0.38.
Of course, some things are caused by different "ecosystems" where the players are. And yet, it still deserves praise. Especially if you compare this season Davies with the 5 previous seasons of Alaba on the position of left-back. The highest of the Austrian is 0.59 for 90 minutes in terms of involvement in goal attacks.
Remarks and comments
A good physique (181 cm) is wonderfully combined with body coordination, which provides cool dribbling. Only Jadon Sancho has done more dribbling strokes this season than Davies.
"He's unrealistically fast. In addition, during his time in Munich, he matured, became more tactfully literate," says Thomas Muller.
Against Dortmund in the second match, Alphonso Davies accelerated to 35.27 km/h, and it was just a little short of Hakimi's record of 36.5 km/h.
It's very pleasant to watch Davis in big matches. In particular, against Chelsea and the already mentioned Borussia Dortmund. In these important matches, Alphonso demonstrated the brightest performances. Against the Londoners 6 successful strokes, 90% of accurate passes and an assist on Lewandowski. He was simply outstanding on the field terrorizing the flank and causing a headache for Chelsea defenders. Eventually, his team won 3:0.
Against Dortmund, he got the ball back seven times to the team, five rebounds, two takeaways, a complete neutralization of Hakimi, Haaland, and other opponents. And as usual as many as 5 successful strokes. By comparison, all the other Bayern players scored a total of 4. Isn't that cool?
"At the team lunch, Kingsley Coman advised me to be bolder, take the initiative and not worry," Davies explains.
Davies is the leader of Bayern this season in the number of sprints and the average per game number of tackles.
In terms of the number of pressure attempts made to select the ball (or for the opponent to take it out), Alphonso is also one of the best. Again, we make adjustments to different levels of leagues, if we compare him to Andy Robertson, but in general, these are very powerful stats from the Canadian.
Davies' role is increasing step by step. He manages to be at two ends of the field. As a rule, he settles so high and moves so sharply that the full-back and winger of the opponent are lost in keeping him at bay. In many cases, the defender is forced to play for Davies when he has already developed speed. Perhaps Alphonso Davies is a prototype of the extreme defender of the future.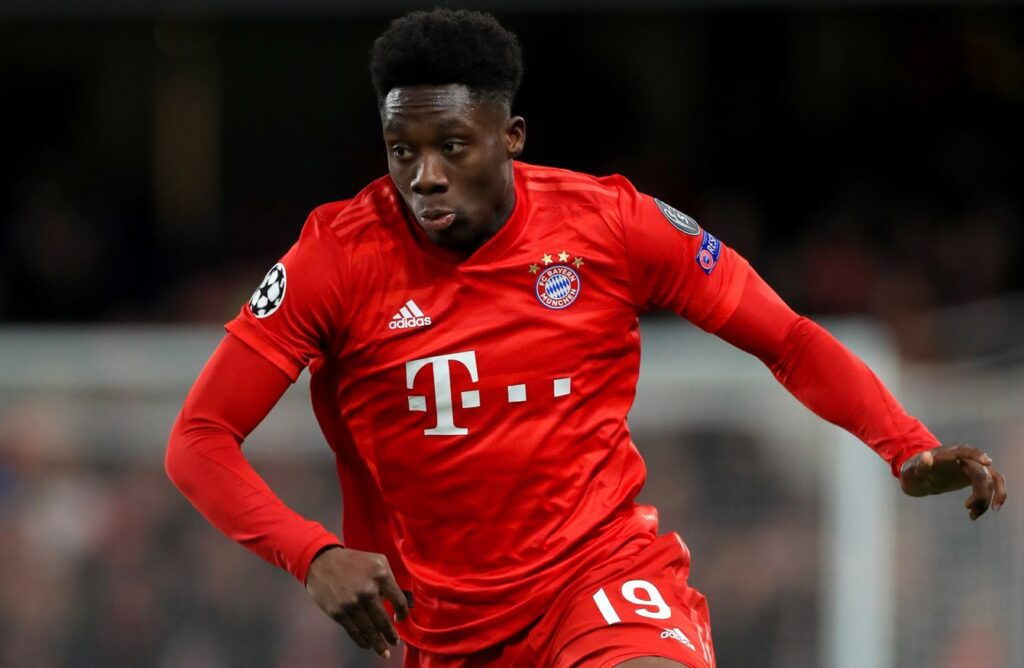 Whether Davies will keep his super form for a long distance is a question. It's too reckless to compare him so quickly with Alba and others. However, its influence on the game and the scenario of the match is incredibly high now. And pride, sloppiness, and other vices, which succumb to young players, Davis is not threatened. An immigrant from a poor family, he knows what it's like to break through the thorns. The guy just catches the buzz of the bright game and enjoys the field. His role will be extremely important in the Champions League matches, where Bayern's possible opponent in the quarter-final could be Barcelona, but nothing is decided yet.