If you love basketball, there's no way you don't know who Nemanja Bjelica is. This guy is one of the best basketball players of the past ten years in the EuroLeague, and now it looks like the current season in the NBA is going to be his best in America. The popular basketball player brought his Sacramento Kings team a win against the Houston Rockets in a very tense game, scoring three points from long distance in the last second of the game.
This inspired us to look back on his career and to introduce you some facts about this Serbian basketball player. So, in the following text, you will be able to read some details about his life, a very interesting career so far, but also about his net worth. Well, if you're ready, let's get started.
Nemanja Bjelica Early Life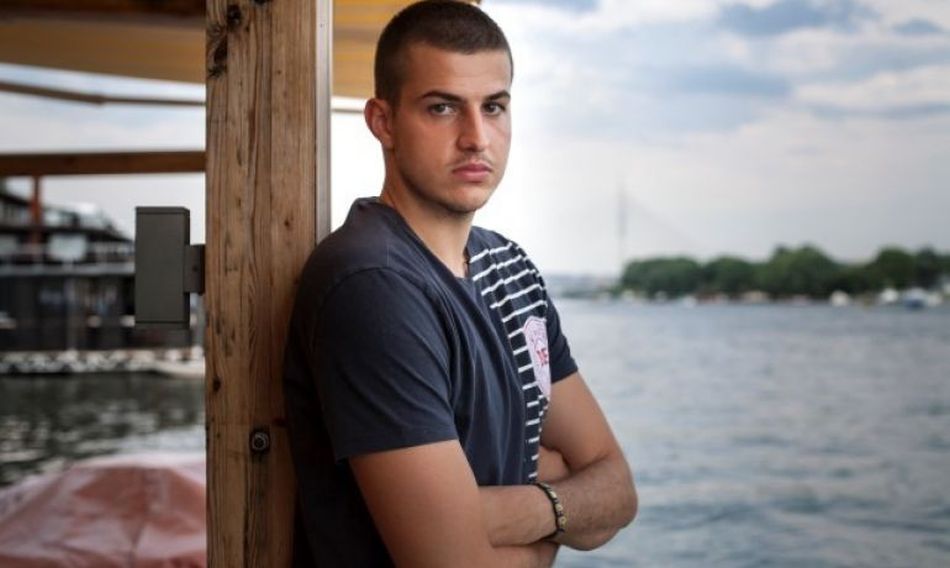 Nemanja Bjelica was born on May 9, in the year of 1988, in Belgrade, Serbia. His father's name is Milovan Bjelica, while his mother's name is Slavica Bjelica. Unfortunately, we have no more information about his early life. However, it is known that Nemanja has been married to Mirjana Bjelica since 2010. The couple also has two children, daughter Nika and son Stefan.
Nemanja Bjelica Career
However, what is more important is his very interesting and successful career so far. Nemanja started his junior career at Basketball Club Partizan Belgrade. From the early days, he was shown to be talented and would achieve great success. However, when it came time to sign a professional contract, Bjelica had to go abroad, more specifically to Austria, to the Arkadia Traiskirchen Lions. He played one season for this team where he averaged 8.5 points per game.
However, his talent was spotted in Serbia, and since the 2008/09 season he has signed a contract with the Serbian Basketball Club Red Star. He spent two seasons at a club in Belgrade where his coach was one of the best basketball coaches in European basketball history, Svetislav Pesić. During his first season at the club, Bjelica averaged 5.4 points per game when it came to EuroCup. He also had some notable matches in the ABA League and Serbian Basketball League. As early as the 2009/10 season, Nemanja was able to significantly raise skills and become the standard first-team player and team leader. He averaged 18.7 points per game that season, which was a huge improvement. According to his numerous statements, coach Svetislav Pesić had a great influence on his improvement.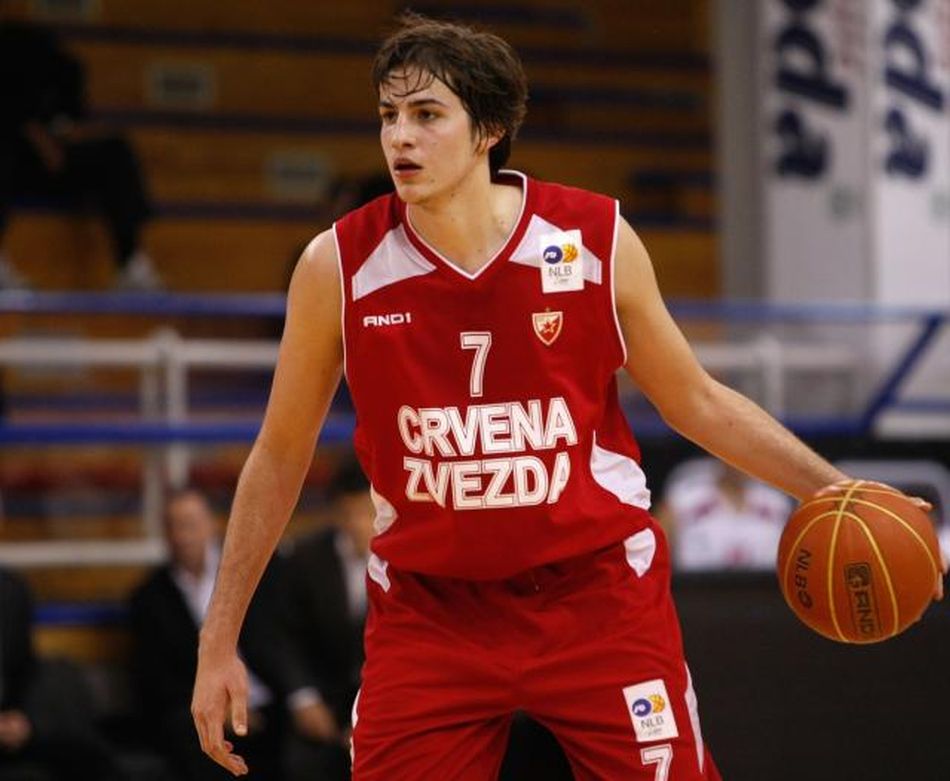 The successful season has led many fans to believe that Nemanja will probably leave the team and sign a contract with some of the big European teams. Indeed, after the season ended, Bjelica transferred to the Spanish Basketball Club Saski Baskonia. He spent three seasons in Spain, working with coach Duško Ivanović. Prior to that, he participated in the NBA draft where he was selected as the 35th pick overall by the Washington Wizards. Still, he was immediately traded to the Minnesota Timberwolves, a club where he would later make his NBA debut.
The first season in Baskonia was not too good. First of all, Bjelica did not get too much opportunity to play (an average of 9 minutes played per game) so the average performance was 2.8 points per game. For the next 2011/12 season, Nemanja improved his performance with 5.1 points and 3.1 rebounds per game in an average of 13 minutes. He played last season in the Spanish team in the 2012/13 season and it was the best season when it comes to Baskonia. Nemanja averaged 9.9 points, 1.3 assists, 4.8 rebounds and 1 steal per game.
When it comes to his career in Europe, Nemanja Bjelica has definitely played his best games in Fenerbahçe Ülker, a Turkish team he played for from 2013 to 2015 and where he collaborated with another legendary Serbian coach, Željko Obradović who is considered the best European coach in history. During his two seasons at the club, Nemanja played alongside Bogdan Bogdanović and Nikola Kalinić. He averaged 10.4 points, 2.2 assists, 6.1 rebounds as well as 1.6 steals per game in his first season in Turkey. In the following season, he had an even better average with 2.1 points, 1.9 assists, 8.5 rebounds and 1.3 steals per game. Yet, even though the team reached the EuroLeague Final Four for the first time in history, they failed to win European champions title. Also, in the Turkish Championship they were eliminated in series 3-1 by Pınar Karşıyaka. This means that Fenerbahçe Ülker did not win a single title that season. However, Nemanja was named MVP of the EuroLeague for Season 2014/15 as one of the best players in the team. Also, the Serbian basketball player was selected to the All-EuroLeague Team in the same season.
NBA Career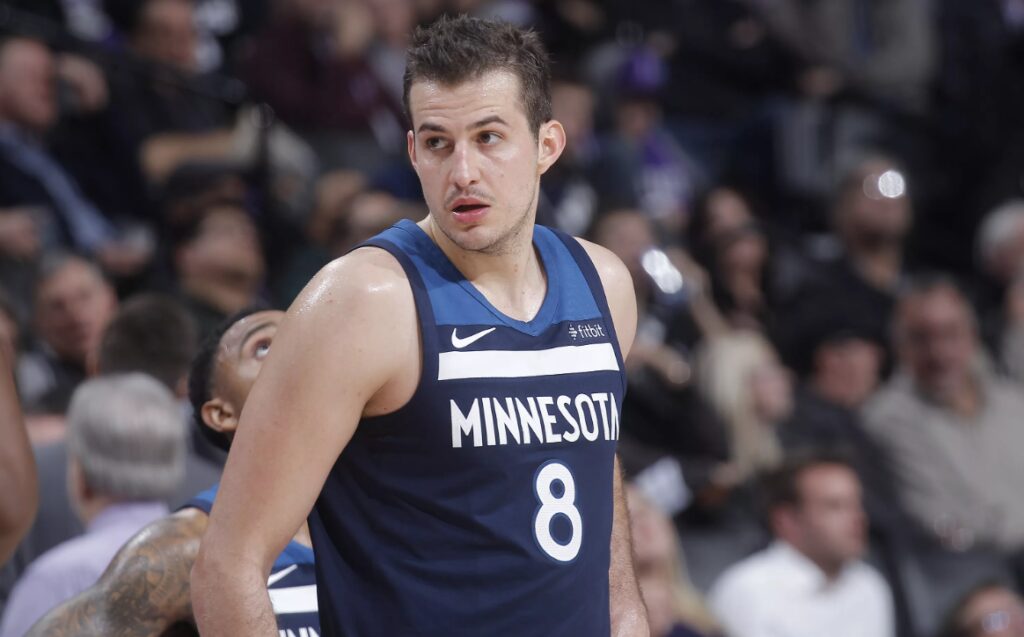 After a great season at Fenerbahçe Ülker, Nemanja finally went in NBA. His first club in America was the Minnesota Timberwolves. During the three seasons he spent in Minnesota, Nemanja averaged 6.1 points, 3.8 rebounds, and 1.3 assists per game. After that period, he signed with the Sacramento Kings. In California, he once again played with former Fenerbahçe teammate Bogdan Bogdanović. The new contract has a value of $20.5 million for three seasons.
In his first season at the Kings, Nemanja averaged 9.6 points, 5.8 rebounds and 1.9 rebounds per game with 0.7 steals. As for the current season, Bjelica is excellent and averages 11.6 points, 6.5 rebounds, 2.8 assists and 1.0 steals per game.
Nemanja Bjelica Career in the National Team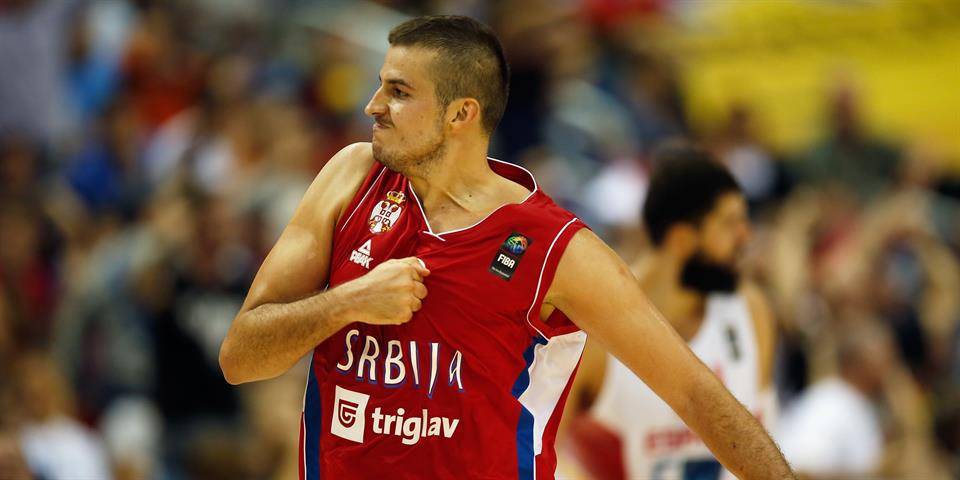 Bjelica played for all junior selections of the National Basketball Team of Serbia. However, he achieved the most significant results with the senior national team. He managed to win the EuroBasket silver medal with Serbia in 2009. Also, in 2010, the team managed to win fourth place at the 2010 FIBA ​​World Championship held in Turkey. Serbia failed to win a medal at EuroBasket 2013, but Nemanja was one of the best players. Next 2014, no one expected Serbia to be in the 2014 FIBA ​​Basketball World Cup final with USA. Still, the guys played a fantastic tournament and one of the key players was Bjelica again. It was the same at EuroBasket 2015, but Serbia failed to win a medal even though team was one of the main favorites. A similar thing happened when Slovenia's National Basketball Team won EuroBasket 2017 by beating Serbia in the final.
When it comes to the 2019 FIBA ​​Basketball World Cup, Nemanja was definitely one of the team leaders alongside NBA players, Bogdan Bogdanović and All-Star player Nikola Jokić. Although Serbia was by far the biggest favorite to win the Mundobasket, the team was stopped in the quarterfinals by Argentina (later runner-up).
Nemanja Bjelica Net Worth
Looking back, in the years behind us, Nemanja Bjelica has become one of the best players in Europe as well as in the National Team of Serbia, while now playing a great season in the NBA League for the Kings. All this has brought him many successes and awards, but also a great fortune. He is one of the richest basketball players in Serbia. According to recent estimates, Nemanja Bjelica has a net worth of $9 million.