Lex Veldhuis is a professional poker player and former StarCraft player from the Netherlands.
Childhood and education
Lex Veldhuis was born on December 26, 1985, in Vlissingen, Netherlands. Vlissingen, also known as Flushing in English, is a small town in the southwestern Netherlands, in the province of Zeeland. The town is mostly noted for its shipyards, where the majority of Royal Netherlands Navy ships come from. Lex finished elementary and high school in Vlissingen before enrolling at Erasmus University in Rotterdam studying Criminology. However, he never graduated, as he dropped out of university to pursue a career as a professional poker player.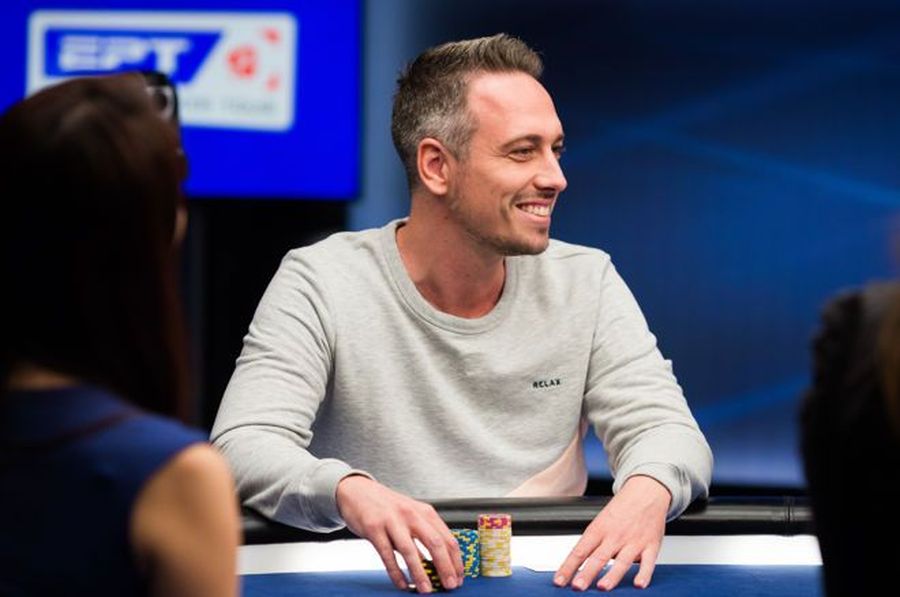 StarCraft
During his youth, Lex was playing StarCraft professionally. He was a member of Team Liquid, an esports organization founded in 2000 and competing in StarCraft and Dota 2. They are considered one of the most successful Western esports teams. Lex didn't have much success with the team.
Poker Career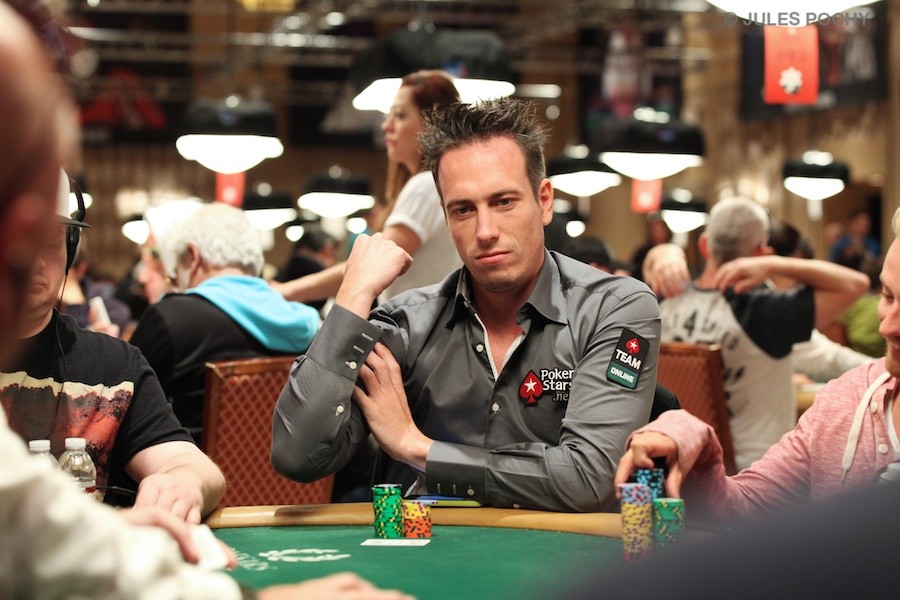 During his time at the university, Lex became familiar with poker. At one international StarCraft tournament, he met French poker player Bertrand Grospellier and they became friends.
"While in university, one of my gaming friends told me that there is a game called 'poker' which you can play for money. I was looking for a summer job, so I started playing poker," Lex explained how he started playing poker.
Grospellier encouraged Lex to get involved with poker and in 2005, he made a $10 deposit on Lex's account at PokerStars. Lex started playing regularly and qualified for World Series of Poker Las Vegas, as a member of Pokerstars Pro Team Online. His first day was a huge success and he ended up with 84,000 chips. Unfortunately, he wasn't so lucky on the second day and was eliminated.
Despite the setback, poker remained his passion, although he wouldn't encourage anyone to follow in his footsteps:" I dropped out of university to play poker. I would definitely not recommend anybody to do this; especially nowadays where the skill level is so high."
His persistence paid off and in 2019, at WCOOP-30-H, he finished second, earning $91,695. In the meantime, he was admitted into Dutch Hall of Fame of Poker. Together with Layzemaniac, he is considered one of the most successful poker players in the world.
Twitch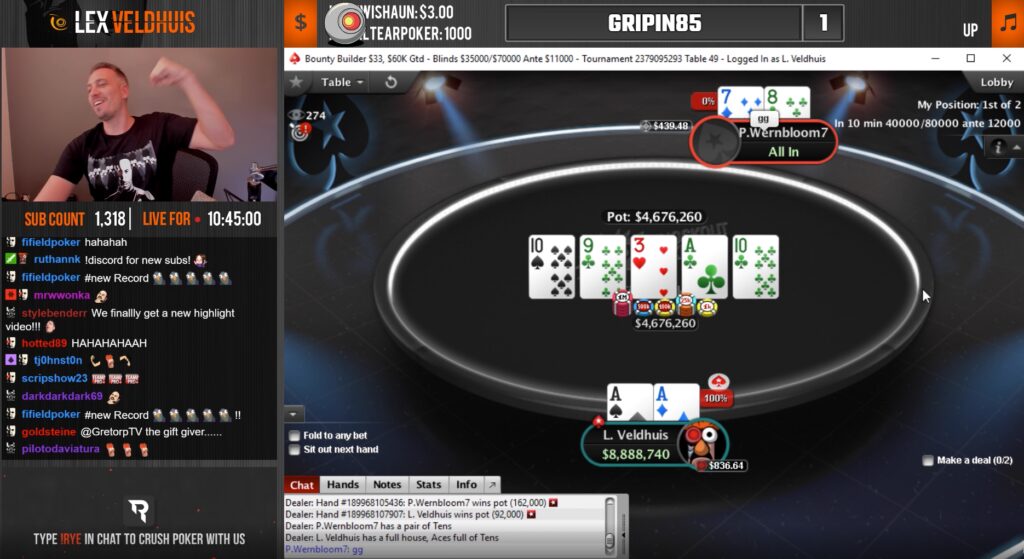 With more than 10,000 subscribers, Lex Veldhuis is the second most popular poker player on Twitch. He is only surpassed by an American poker player Jason Somerville. Lex peaked with 32,839 concurrent viewers in 2018.
Health
Lex had some medical issues in 2018, due to exhaustion. At first, doctors thought he had a heart condition after he collapsed on the street. Fortunately, it turned out he only needed some rest. He did have to cancel some events, though, for which he apologized to his fans.
"I'm sorry guys I have to cancel my meet and greet today. I'm fine, don't worry, but I collapsed on the street yesterday. At the clinic, they checked my vitals and said my heart showed irregularities most likely related to stress and fatigue. I'm fine now! But need to go home," he wrote on his Twitter account.
TL;DW: Good news. No heart issues. Extensive testing showed everything is healthy.

Incident almost 100% stress/fatigue related but I didn't do anything for 2 weeks and I feel readdddyy for the grizzy.

Locking it in for real now: Tuesday 13th Nov 9 AM CEST. STRIM BACK pic.twitter.com/JQ8l4qifR0

— Lex Veldhuis (@LexVeldhuis) November 9, 2018
Lex Veldhuis Net Worth 2023
Although he did make a lot of money from poker tournaments, Lex's main sources of income are Twitch and sponsors. Lex Veldhuis net worth in 2023 is estimated at $800,000.