When celebrities sport a hot pair of shades, their fans take notice. Celebrity endorsements and brand collaborations play a major role in driving demand and setting sunglasses trends. Savvy brands tap into celebrity influence to boost their eyewear's popularity and prestige.
Understanding how celebrities impact the sunglass market helps explain why certain styles gain must-have status. It also shows how brands cultivate deals with influencers to inspire the latest fashion crazes.
The Rise of Celebrity-Endorsed Sunglasses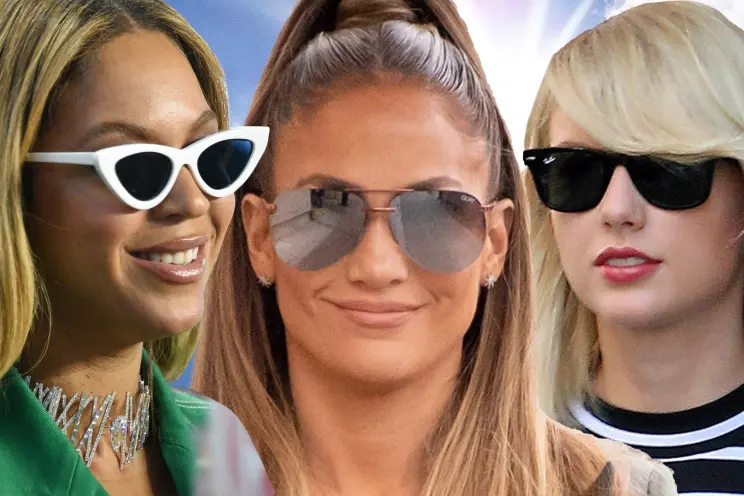 Paying celebrities to wear and promote products took off in the 1980s and 90s. Vuarnet and Ray-Ban both enlisted famous athletes like Olympic skier Jean-Claude Killy to advertise their sunglasses and boost sales.
According to the folk at Olympic Eyewear, luxury fashion houses also signed major stars to model their designer sunglasses. Tom Cruise famously wore Wayfarers in 1983's Risky Business, sparking demand for Ray-Ban's classics. Audrey Hepburn brought Givenchy's oversized shades into vogue.
Companies saw celebrity co-signs as a shortcut to credibility and global recognition. Eyewear brands today clinch deals with A-listers and influencers to inspire the latest must-have sunglass styles.
Social media gives celebrities instant access to fans. A single Instagram post now achieves what once took costly ad campaigns. Savvy brands leverage celebrity social clout to drive trends.
Maximizing Celebrity Marketing Impact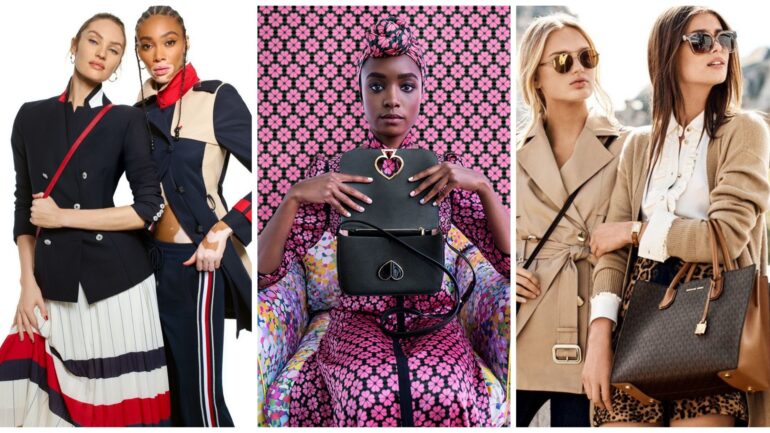 To fully capitalize on celebrity influence, brands:
Carefully Vet Potential Partners
Aligning with controversies or problematic stars defeats the purpose. Brands analyze a celebrity's overall image and target demographic to ensure a good match.
Authenticity matters too. Partnerships work best when the influencer genuinely embodies the brand's values. Eyewear companies select ambassadors who feel natural wearing their style.
Cultivate Long-Term Relationships
One-off endorsements don't maximize impact. Eyewear brands build lasting connections with influencers, keeping them decked out in new shades season after season.
This constant exposure cements the association between celebrity and brand. It also provides plenty of promotional opportunities through continued appearances and social shares.
Facilitate Organic Looking Endorsements
Paid posts that feel too forced or salesy won't excite fans. Savvy brands instead provide influencers early access to new products. This allows celebrities to showcase shades fluidly through their own content.
Eyewear gifted for free often scores high-visibility placement in paparazzi shots, music videos and more. Brands benefit without obvious ads or endorsements.
Develop Co-Creative Collaborations
Taking partnerships up a notch, some brands co-design limited edition collections with celebrities. This generates huge buzz while strengthening the influencer bond.
For example, Gwen Stefani's Harajuku Lovers line for Oakley blended both brands' aesthetics for mutual benefit. Co-creations offer scarcity and collectability, generating demand.
Celebrity Inspired Eyewear Trends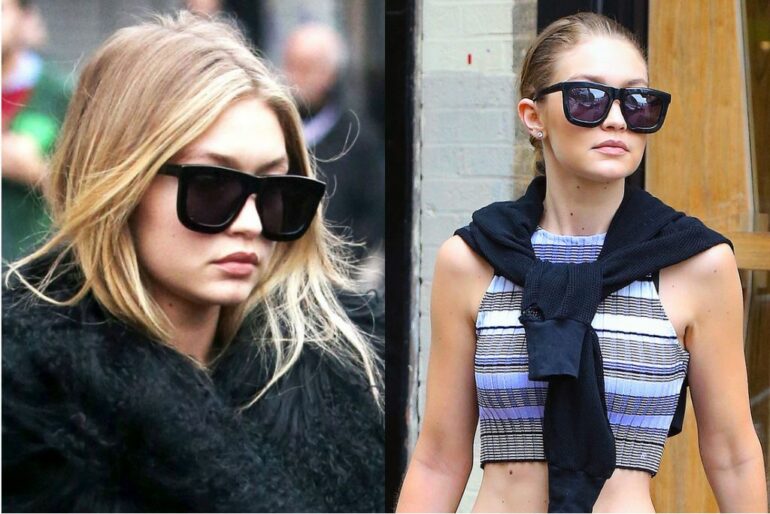 Whenever a big celebrity endorses or wears signature sunglasses, scores of copycat styles inevitably hit the market. Here are some major sunglass trends ignited by famous faces:
Tiny Shades
Tiny, slender "matrix" styles first emerged in the 1960s on stars like Anita Pallenberg and Janis Joplin. But when Kylie Jenner and Kim Kardashian recently revived the micro-sunglass look, it kicked off a huge wave of tiny shades.
'90s Nostalgia
Chunky, angular "dad" frames popular in the '90s experienced a resurgence thanks to trendsetters like Gigi Hadid and Kendall Jenner. The retro style evokes nostalgic streetwear vibes.
Futuristic Shields
Space-age metallic shields went mainstream after Rihanna consistently rocked ultra-modern statement sunglasses. The trend remains popular with stars like Beyoncé and Cardi B today.
Oversized Frames
Mega wide frames became coveted once again after it-girls Rihanna and Zendaya were spotted in bold, oversized shades. The chick style channels old Hollywood bombshells.
Conclusion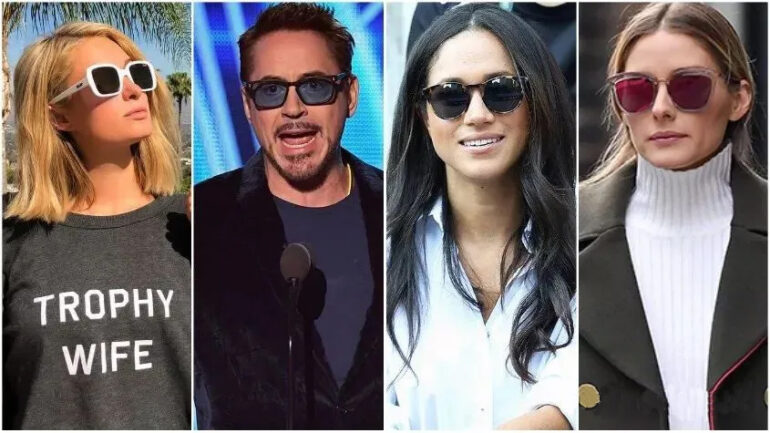 The celebrity effect makes certain sunglasses highly coveted and influential in setting seasonal trends. But don't be swayed by hype alone. Most important is choosing shades that make you feel confident, comfortable, and express your unique style. Also, consider exploring the top celebrity-inspired jewelry trends to complement your look and add an extra touch of glamour and individuality.