After the Christmas shopping frenzy, the window handles of the Advent calendar, the placing of the beautiful decorations on the tree, it is time for family gatherings and the tempting scents that emanate from the stoves.
This year, you can make this period even more fragrant by filling the home with cozy scents simply by diffusing the scents of essential oils to produce a peaceful and relaxing atmosphere. So here is my selection of traditional flavors that I use to celebrate the meaning of the holiday season, love, and gratitude.
My favorite essential oils during this time are hands down Chinese Cinnamon / Sweet Orange / Black Fit. This blend of essential oils is perfect for creating a magical atmosphere and immediately feeling the inner happiness, joy and warmth of Christmas.
If you can no longer focus on your long holiday shopping list, Palo Santo essential oil will help you focus your mind and strengthen your resolve. It also acts as a body tonic, providing a boost when you're low on energy after all your shopping. This essential oil has a distinctly festive fragrance, has a pleasant woody citrus scent with a slight scent of mint, and is known to create feelings of romance, peace and harmony.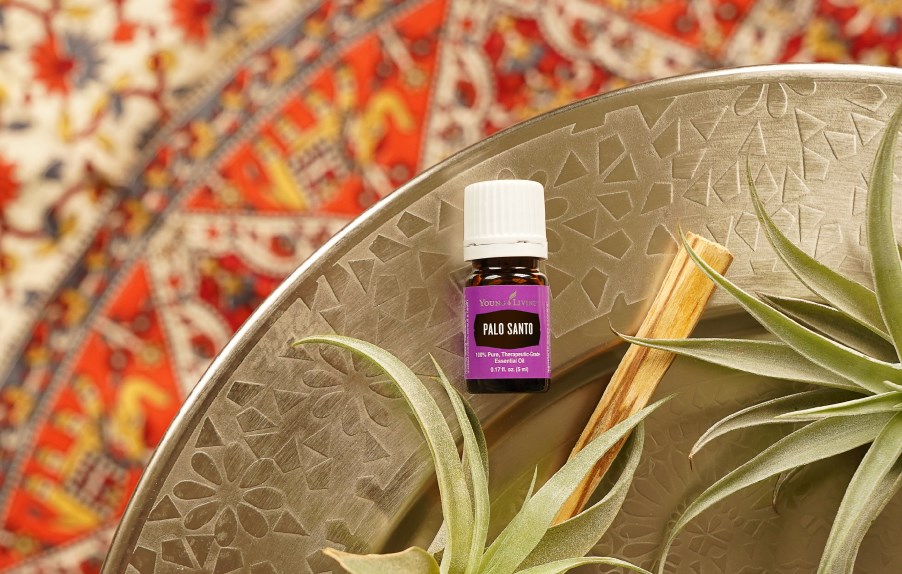 Allspice essential oils have pretty strong smells and it only takes a few drops to fill a room.
Sweet orange (citrus sinensis) essential oil is the perfect choice for synergy with spices. With its fruity fragrance that gives an impression of immediate well-being, it is ideal for stressful situations and brings joy and good humor. It will bring a ray of sunshine into your home during this winter period. Tangerine essential oil can be used in place of sweet orange, if you prefer.
Black spruce (Picea mariana L.) has a wonderfully fresh, sweet, and woody scent that adds a feminine touch unlike Scots pine, which is more masculine. Calms and supports the adrenal glands in case of severe fatigue due to stress.
Precautions for use: not recommended for pregnant and lactating women and children under 7 years of age. Never broadcast in the presence of children or animals. Avoid contact with the eyes and skin. Not recommended for epileptics and asthmatics. Do not heat or go near a heat source.
Boost your energy for Christmas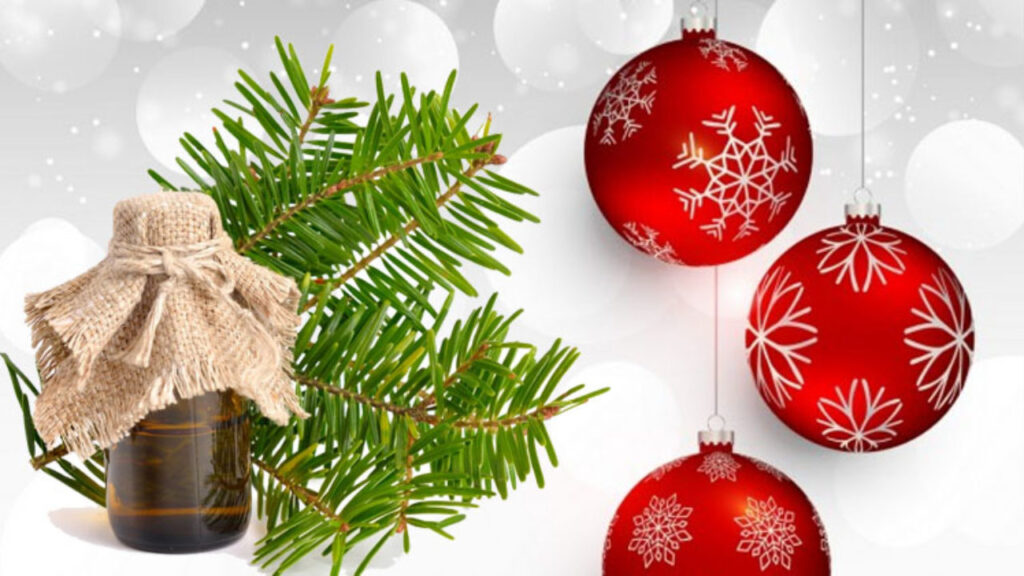 A few days before Christmas, the winter season begins and the wonderful thing about the essential oils used during this Christmas season is that they are powerful immune defenders. Cold and heavy meals, stress can affect our immune function, which de facto will damage its vital energy. Palo Santo essential oil and eucalyptus are considered the most effective essential oils for boosting immunity. For more information about Palo Santo visit >> EcuadorianHands
Palo santo has great healing properties, including limonene, a strong antibacterial, antiseptic and antifungal agent, which helps to counteract the symptoms of flu, cough and allergies. You will appreciate it in case of difficulty falling asleep. The irradiated eucalyptus (Eucalyptus radiata L.), thanks to its antimicrobial, antitussive and energizing properties, will help you in case of ENT disorders and chronic fatigue.
The sacred essential oils of Christmas
We cannot talk about Christmas without evoking the Christian symbolism of the manger and the story of the three wise men. In fact, the wise men from the East each came with a present: Melchior offered gold (symbol of royalty), Balthazar of myrrh (sign of future sufferings) and Gaspard of incense (sign of divinity).
"11- They entered the house, they saw the child with Mary her mother; and falling down at his feet, they prostrated themselves before him. They opened their chests and offered their gifts: gold, frankincense, and myrrh. »Gospel according to Matthew – Chapter 2
Apart from the religious bond as a gift to the baby Jesus, the incense also called Frankincense (Boswellia carterii) is a perfect essential oil for Christmas. It is a relaxing and harmonizing essential oil for the central nervous system (often used for meditation) that will be ideal for keeping you cool during the hectic period until Christmas and during the festive periods. It is also recommended to support the adrenal glands when they are tired. Use it in diffusion to create an atmosphere of serenity.
The use of essential oil of myrrh (Commiphora myrrha) helps to intensify its quality of improving mood. It calms the feeling of anxiety linked to an emotion and helps to overcome suffering and sadness. Like frankincense, myrrh has a fruity, earthy, and slightly spicy aroma that is sure to enhance the Christmas spirit.
Scots pine essential oil for Christmas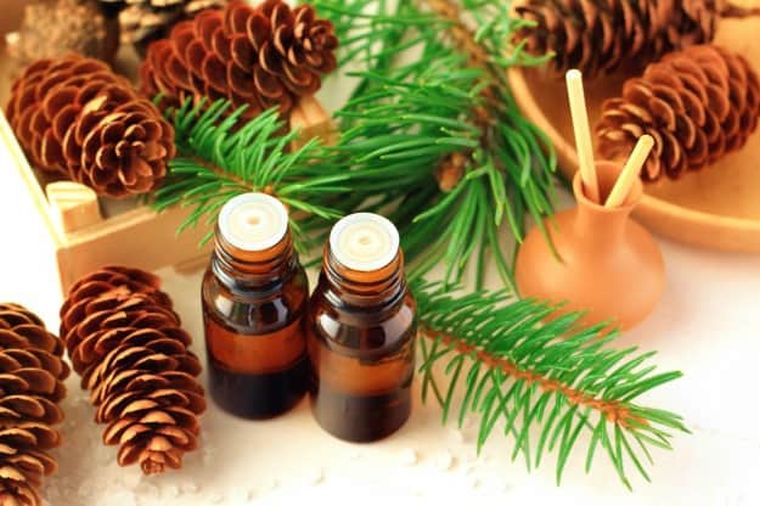 Nothing beats the invigorating scent of a freshly cut Christmas tree. Unfortunately, it is increasingly common to see houses decorated with beautiful artificial trees, which in a positive sense avoids having to clean all the thorns in the middle of the room.
To simulate the invigorating scent of a real tree, simply put a few drops of Scots pine (Pinus sylvestris) essential oils on cotton balls and hide them inside the tree. You can also put a few drops in your diffuser. As you enter your living room, you will have the impression of taking a cool winter walk through the Vosges forests.
Its action on the adrenal glands and the pituitary gland will strengthen your positive thoughts and prevent nervous exhaustion and loss of concentration. This essential oil is a great physical tonic that stimulates exhausted people.
How to broadcast
Add 8 to 12 drops depending on the size of your diffuser. For a stronger winter scent, add a little more pine or fir; for added lift, increase citrus essential oils. If on the contrary you want to calm your mind, add a little incense. Adapt the synergies according to your tastes and your expectations.
There is no better time than the end of the year holiday season to share your passion for essential oils with your guests. They will allow you to enhance the joy of your vacation, warm the atmosphere of the house and help you grow closer to your faith.