Unlike the US that has its own launchpads, the UK, Scotland in particular, mostly produces small satellites and CubeSats. This region already produces more satellites than any other country in Europe, with only California ahead in the production quantity. So, despite the UK's impressive space potential, its aerospace companies do not have the launch flexibility as American-based Richard Branson's Virgin Orbit.
To date, the UK is actively developing its space program and is investing in local spaceport construction. Right now, the UK's share in the international launch market is 6.5%, but the UK Space Agency hopes to increase this figure to 10% by 2030. Such an increase could generate 4 billion pounds in revenue, so investment in spaceport construction is economically justified.
Sutherland Space Hub is one of the applicants for the title of the first UK spaceport, along with Shetland and Cornwall. However, the development is not going as quickly as UK space companies would hope. Plans for Sutherland were announced in 2018, but even now, little has been achieved. What causes these delays?
Environmental concerns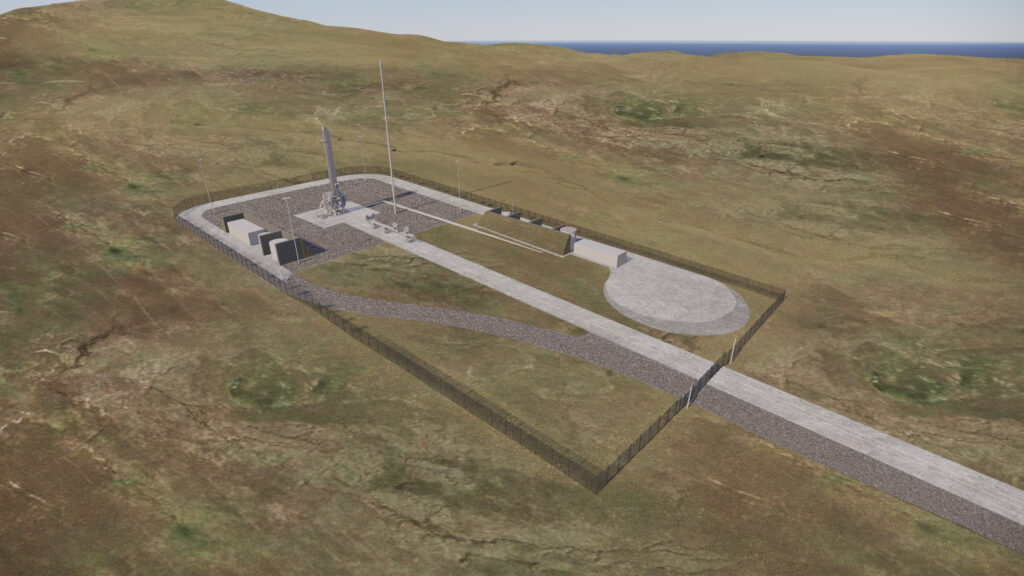 Right now, environmentalists are the greatest opponents to Sutherland Space Hub construction. As stated in Warrington Worldwide wrote in the latest new update, 400+ objections have already been filed to the local council. The ecologists are concerned about peat bogs — natural resources for carbon capture. If the government grants construction approval, large peat bog areas will be destroyed.
Wildlife activists are also concerned about Sutherland spaceport construction, claiming that it could threaten local bird species. To be fair, the latter do not oppose spaceport construction, in general. However, they demand that no launches should ever take place during the breeding and brooding season. Following this suggestion would mean that the spaceport stays non-operational from mid-May till the end of June.
Orbex's struggles
Another reason that causes the Sutherland spaceport construction delay is the struggles of its main resident, Orbex Space.
Even though Orbex has the support of the UK Space Agency and recently acquired £18 million in funding from BGF Ventures and Octopus Ventures, the company's financial affairs are far from perfect. Originally, Orbex planned to start commercial launches of its Prime vehicle in 2023, but the COVID-19 interfered with this plan. Neither did the company attract as much investment as expected because most local investors prefer working with UK companies. Orbex does have an office in Scotland, but its top management comes from Denmark.
Some investors are also concerned about the transparency of Orbex's financial affairs. Catriona Francis, an International Liaison Director at Orbex, is a former UK Space Agency employee. After her UKSA division ensured a grant for Orbex, Ms. Francis left the agency and got the job at Orbex — even though the startup never announced any job opening before that. This, obviously, raises reasonable doubts about Orbex's internal policies.
Finally, Orbex was not Sutherland's only potential resident. An American giant Lockheed Martin entertained thoughts about launching from Sutherland. The original construction plan presupposed two different launch pads because Orbex and Lockheed use different fuel types and cannot launch from the same pad. However, Lockheed decided to carry out their UK launches from Shetland. For Sutherland, this decision may mean searching for other clients and adjusting the original construction plans. Both will require more time than anticipated.
How to speed the process up?
The responsibility for the final construction permit lies with the local council. Still, Highlands and Islands Enterprise (HIE), Sutherland's main developer, may want to consider granting funds to reliable UK-based companies. This will ensure stronger control over the use of funds and boost the project's standing with the local authorities.
After all, the UKSA's main goal is to develop the local space sector. It is really ironic that the top spaceport facilities, most likely to be commissioned, are occupied by non-British companies. Orbex, at least, tries to position itself as a British enterprise. Two more spaceports, Shetland and Cornwall, will have American companies (Lockheed Martin and Virgin Orbit, respectively) as their main clients. While international collaboration can be fruitful for the UK space industry, the end goal of building spaceports is to give local launch providers a chance to compete worldwide.
Ultimately, quicker spaceport construction in the UK calls for stronger government support. Even though the authorities and the UK Space Agency make a lot of loud claims and allocate impressive budgets to spaceport construction, speed is of the essence. Sadly, project approvals are pending applications, and red-tape does have a role to play in that.
Sutherland project, in particular, was proposed in 2018. However, it took the developer two full years to come up with final construction plans. Now, the application sits with the local authorities. Should they be minded to grant approval, they will need to inform the Scottish Ministry first.
To be fair, contacting the Ministry does not imply formal application. Besides, the Ministry has announced that it is willing to invest in spaceport construction and is ready to offer any planning help with the current application. So, while the authorities do not intend to delay the project any longer, they still reserve their right to interfere. All of these legal implications lead to inevitable delays, keeping the UK from building its first launch pads and gaining its rightful position among the world's top space powers.
With a bit more effort, Sutherland spaceport could give a jumpstart to British rocket launches. The facility has the potential and favorable geographic location. However, the developer may have to reconsider its funding approach to speed the construction up. Right now, construction costs are roughly estimated at £30 million, but the full amount has not yet been secured. However, one should not forget that this spaceport can create 60 new job opportunities on-site and 250 more in the area. Besides, first launches from Sutherland have already been set for 2023-2022, and if the UK wants to deliver on those promises, speeding up the application approval and construction process is a must.