If you run any kind of online store, then surely you know how important the presentation of your merchandise is. Here, we are not talking about marketing strategies, which are of crucial importance, but we are talking about the appearance of the product when a customer receives it. You probably add some decorative paper to make it look even more appealing.
Besides this, another important thing is that you have to ensure that the item arrives safely at the customer's address. Unfortunately, sometimes products get broken while in transportation, so you have to send a new product and apologize to the client.
However, there is one thing that you can do to ensure that both the appearance and safety of the package are at the highest level. You have to use shipping boxes that are of high quality. In this article, we are going to discuss this matter and provide you with some tips on how to find and use the best shipping boxes on the market.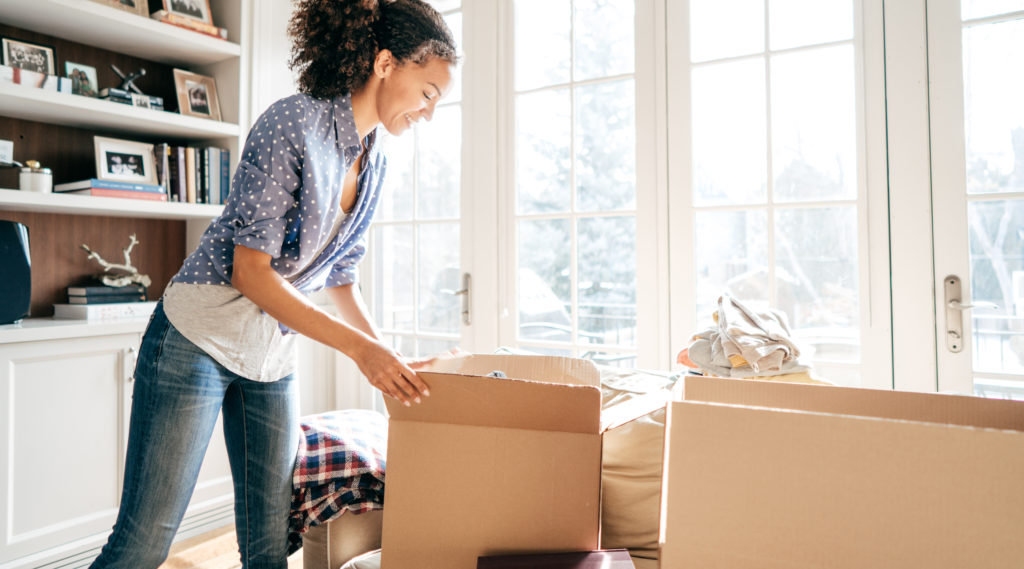 What are your options?
Firstly, let's discuss what kinds of shopping boxes you have at your disposal. Certainly, there are many things that you should consider when choosing between these. You have to consider how fragile your product is that is whether or not you have to use some extra layers of protection. Then, think about size and weight.
Firstly, you can go with paperboard boxes that are made of cardboard. These are most commonly used because they are quite cheap and you can get them almost anywhere. However, keep in mind that these are usually used for light objects because they can easily be destroyed.
Secondly, you can opt for corrugated boxes. The benefit of using these is that they are sturdier than the previously mentioned ones, which means that they can carry heavier items. They will also provide you with an additional layer of protection for the merchandise. Clearly, they can differ in size and because of their features, they are the right choice is you often ship your products long distance.
Cleated plywood boxes are usually used when shipping merchandise to another country because they can ensure that the items won't be damaged in transport. Let's assume that you do not ship your merchandise to a country on the other side of the world, so we are not going to further discuss it.
Obviously, you have some other options such as mailing envelopes if the item is really small and light.
How to choose the right boxes for your business?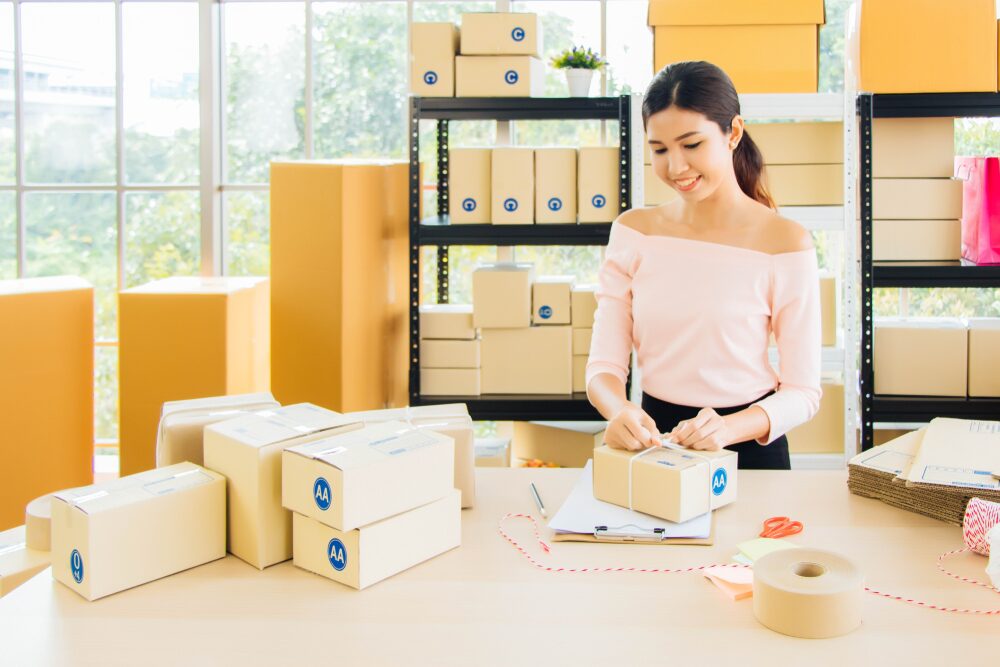 The next thing that we are going to discuss is what you should consider when choosing the box type. Clearly, in order to make the right decision, you have to think about the features of your product.
The first thing that you have to consider is the size of the item. Not only do you have to go with a box that can fit the product, but you should also think about some additional space that you are going to need for the wrapping materials. This is even more important if you want to add some small decorative items to make the whole packaging more appealing. In addition, if you are selling different kinds of products, naturally, you will need a variety of shipping boxes.
Secondly, is the product fragile? This is the most important thing to consider since you have to opt for a box that is not only of high quality, but that is also sturdy enough to ensure that the product doesn't get damaged.
Thirdly, think about the weight. Depending on the material they are made of, some boxes can easily break if they carry items that are too heavy. If this happens the product will probably be damaged, which is the last thing that you want.
Customized packaging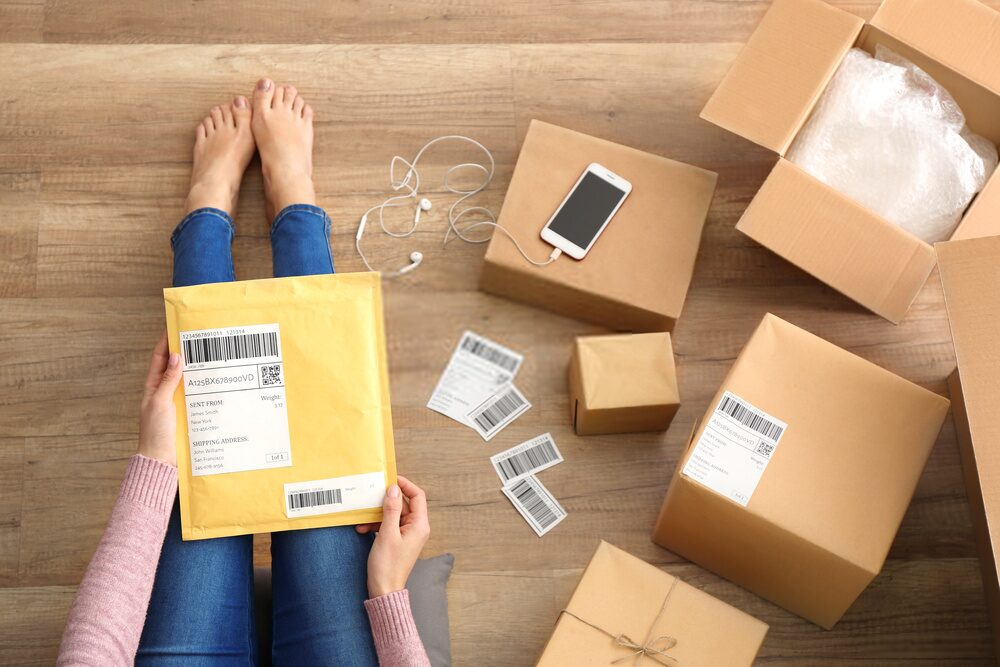 Okay, now let's discuss the overall appearance of the package. It doesn't matter how big or small your business is our advice is to go with branded shipping boxes. These are going to help you raise awareness of your brand which is an important aspect of the whole advertising process.
Nowadays, there are many companies that allow you to create custom shipping boxes with a logo so make sure to check imcolorprint.com if you are interested in that. Again, this is important for the whole marketing section of running a business, but it also provides you with the opportunity to tap into your creative side and design something that is one of a kind and personalize it for your customers.
How to design it?
Now let us tell you some tips you can use when designing your own shipping boxes. In order to make something that is appealing to your clients, you have to consider certain things.
First of all, you have to consider the type of merchandise. Clearly, you should not use the same design if you are selling scented candles and some type of gadgets. Obviously, when it comes to the former one you can play with different colors and shapes, while the packaging for the latter has to be more professional.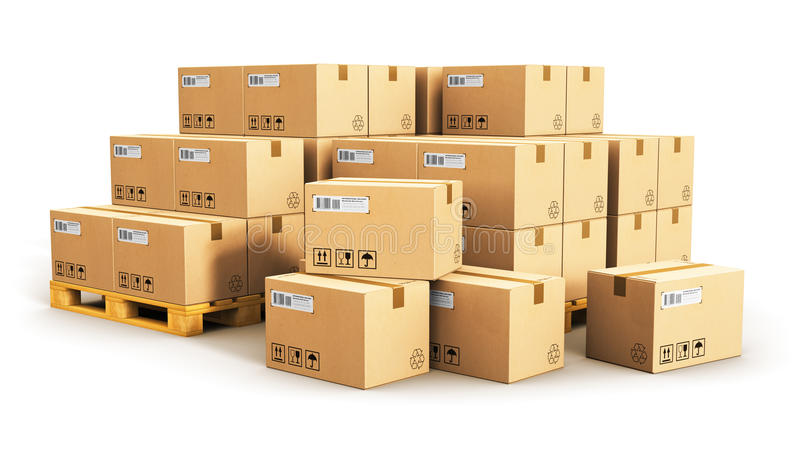 Moreover, think about your target audience and their personal preferences. If your customers are usually millennials you can follow some current trends and go with bold colors and interesting shapes. On the other note, if you usually sell the merchandise to older people, think about the design that they are going to appreciate, probably something with subtle shades.
Finally, don't forget to include the logo of your business. Again, regardless of your trade and the size of your business, you need a logo. Every company has it, right? If you still don't have one, it is time to create it. Think about something that is going to represent your business in the best way possible. You can go with a picture, illustration, sketch, or simply some letters, whatever looks appropriate to you.
Conclusion
All in all, in this article, we have discussed why the packaging of your merchandise is important for your business and how it can improve marketing. We have also given you some tips on how to choose the right type of shipping boxes, and more importantly, how to create a perfect design to reflect your online store.