Our yard is something that will be noticed first by our guests and the people passing by our house. For this reason, we should arrange it as beautifully as possible and attract the views of all.
You can create a beautiful landscape if you use natural materials, along with stone and the use of different plants. Obviously, the possibilities are limitless.
But what many neglects, and what matters both visual and purposeful – the driveway. Today we will show you how to make, how to maintain and the advantages and disadvantages of resin bound driveway.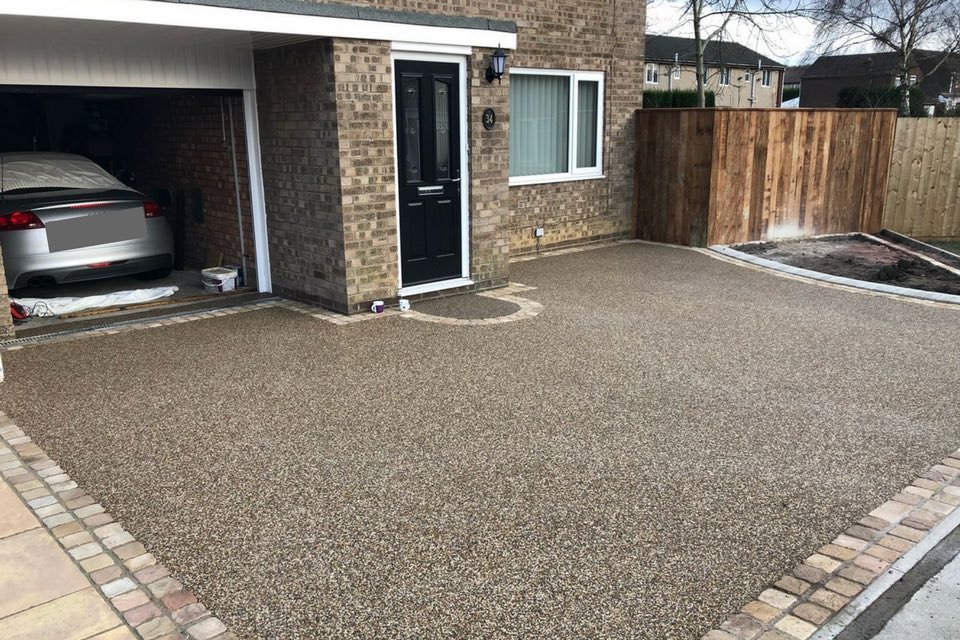 How to install?
Resin-bound is a very resilient system that does not require much maintenance investment, is versatile in use and has many benefits. But first, you have to install it the right way.
The system is mounted on a concrete base, the best new one, but it can also be on an existing one. Macadam can also be used for this purpose. A mixture of resin mixed with dry aggregates is applied.
The application is very versatile and can be used for driveways, trails, parks, parking lots, bicycle paths, schools, etc.
Before you begin the installation, you must make sure that there is no dirt or water on the surface and if any, remove it. You must also keep in mind the humidity and temperature as there are conditions under which it is not ideal to do this job. As we said before, the substrate is macadam or concrete and can be asphalt.
Before you start, you need to make sure it won't rain that day. At least 5 hours from the end of the job. Humidity must also be below 70 percent. Check the material, the substrate and everything else again and you can get going.
Mix the resin and dry aggregates according to the instructions you will get when you buy. Also, you will need sand. When mixing, do not keep in the sun before applying, but in the shade. Take the cart to the place where it is applied and then flatten using a trowel.
It is best to use a resin that is UV resistant, as it will often be exposed to it. As far as dry aggregates are concerned, the choice on the market is large. If you order from the internet, order the sample first.
While it may seem to you that all this is simple, it is not at all. If you are not sure that you will be able to do the whole job successfully, it is best to hire professionals like resindriveways.co.uk.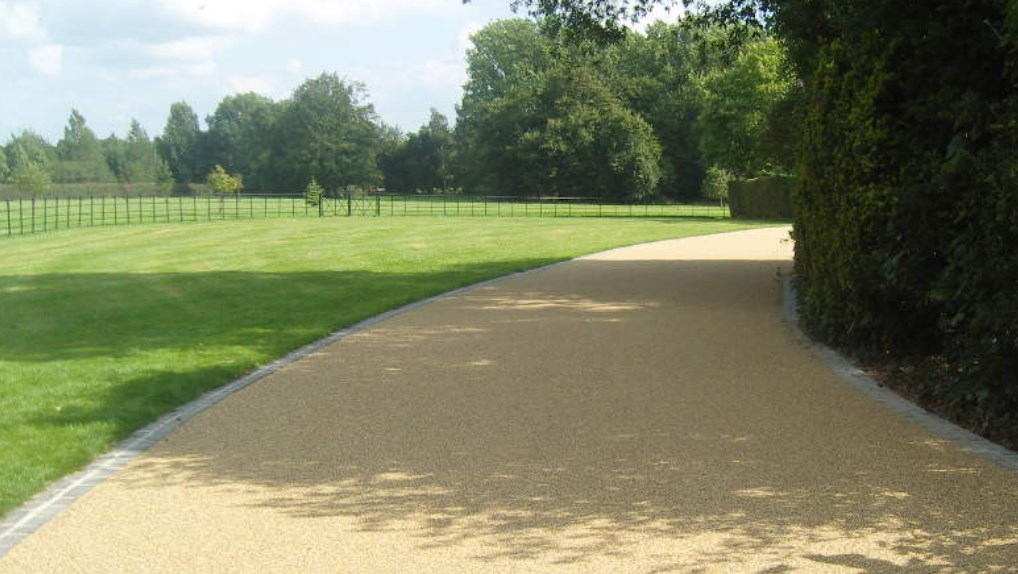 This is not something that is done often, so don't take the risk.
And now some of the pros and cons of resin driveways…
Pros
Since there are many more advantages than disadvantages, we will start with the advantages.
Visually appealing
It gives a very modern look. It stands out from the usual and simple driveways. Especially if your professionals have installed it, so everything looks perfect.
You can choose different color combinations so you can blend in with the design of the rest of the house and yard. Or make it so that it is a completely visual and striking contrast.
No problems with drainage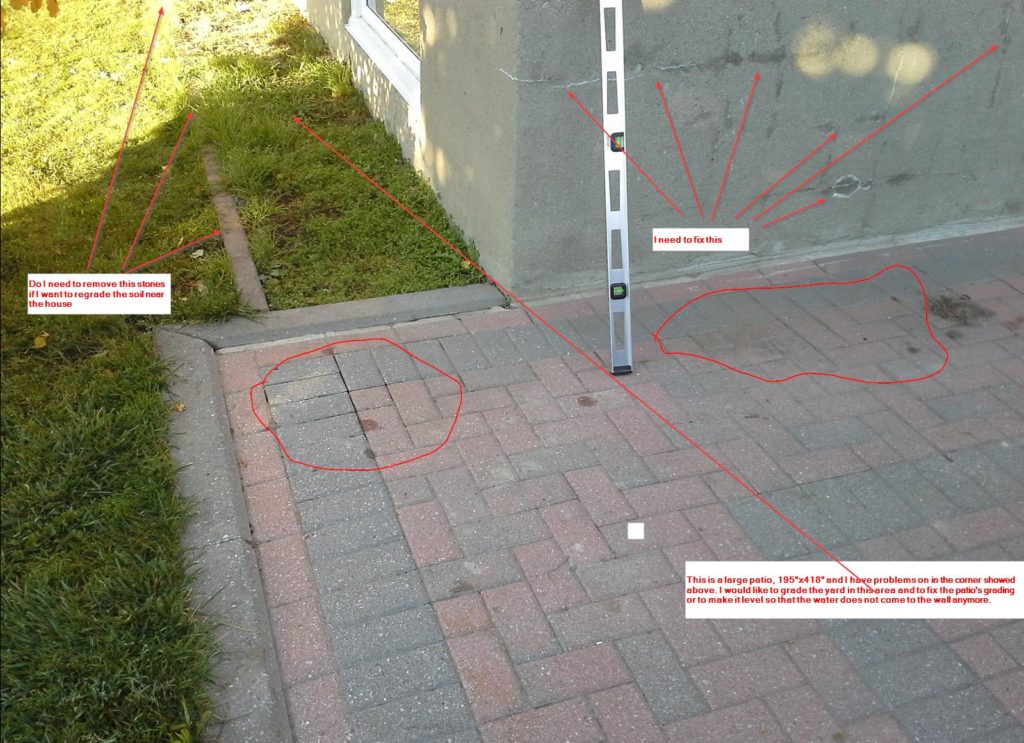 If installed properly, you will have no problems with the adrenaline rush. The reason is that certain technology allows water to pass through that material. What is also important is that the substrate below is permeable. Because if she is not permeable, then she will not miss any further water. The professionals involved in this know about it, so they make permeable pads. In case it is placed on an already existing substrate, then holes are drilled in it to allow the drainage to run smoothly.
The price is not high
The price is certainly a great advantage. Especially if you already have concrete that will be installed, this will further reduce the cost. It is paid per square meter, of course, the price varies with the quality of the material, but it is a very profitable investment.
Installation duration
It doesn't take much time. Usually, everything will be over in a week, of course, if this is not a DIY project then it may take longer. If the macadam needs to be laid, then it will take a little longer, but certainly not too long.
Easy and cheap maintenance
It is very easy and inexpensive to maintain.There is no grass growing, and all you have to do is wash using a pressure washer. Be careful not to use a pressure washer that is too strong, as this may cause damage. Make it up to 150bar. Also, wash from a height of at least 30 centimeters. In the case of algae and moss, there are special preparations for this. As for winter, it is very easy to clean using a snow shovel. You can also use salt to prevent ice, and when winter is over, wash it well to prevent salt from eroding. If the rattle gets stuck, it can be a problem. You can remove it by using the freezing spray and wall scraper.
Cons
Not suitable if you have heavy vehicles
Not ideal if you have heavy vehicles and heavy traffic. Or if vehicles often have to maneuver there. In that case, you should consider installing something other on your driveway as it will quickly become damaged.
Care must be taken in the selection of materials
There is a big difference in the quality of both resin and dry aggregates. The resin should be UV-resistant as mentioned in the text, and it should be from some reliable manufacturer. For dry aggregates, they should be as small as possible for drainage to occur without interruption. Don't save on materials so you don't have problems later.
Conclusion:
As with any renovation you do around your home, make sure you do the best you can. From choosing the professionals who will do it to you, to the materials and everything else. The text tips will help you know what to look for.