Many people find that it is quite challenging to sustain long-distance relationships. It is quite complicated to love someone who is a thousand miles away from both physically and emotionally. However, there are several ways by which you can make your long-distance relationship loving, fulfilling, and exciting.
Do Activities Together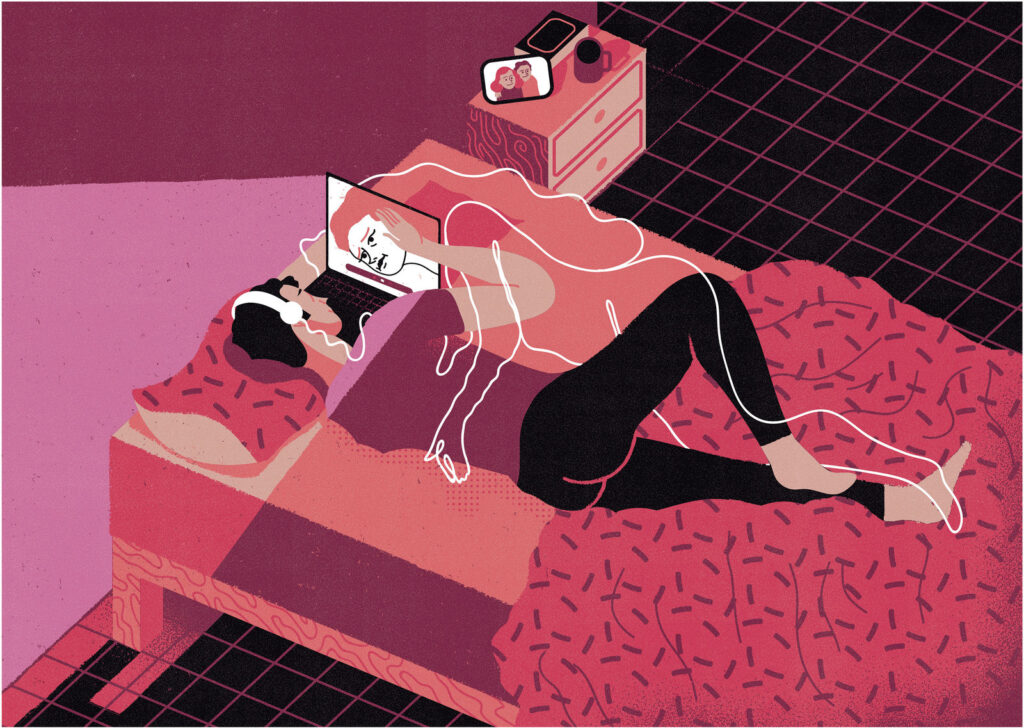 No matter how far you are, you can still enjoy watching television together. Based on your interests, decide on a show or a movie that you would want to see. Once that is done, choose the time when you can watch it without any obstruction.
This way, you can dedicate quality time for one another and message reactions on a real-time basis. You will start to feel more connected with your loved one. Follow this strategy for a couple of days, along with a few other ways.
If you guys like video games, then you can even play video games together. There are several multiplayer online games such as Minecraft, Second Life, and World of Warcraft. This is another exciting way to stay connected and have fun together.
A few more ways that you can do daily are taking a walk together. Sing together. Dance together. Shop online together. Buy gifts for each other. Watch an online documentary on Vimeo/YouTube at the same time.
If you both love playing the guitar, then one of you can sing, and the one can play the guitar. These things may look small, but it can have a profound impact on your long-distance relationship. Instead of boring conversations, be creative and innovative in your approach. It will bring you closer. The more you do things involving your partner with you, the more special they will feel.
Surprise Your Partner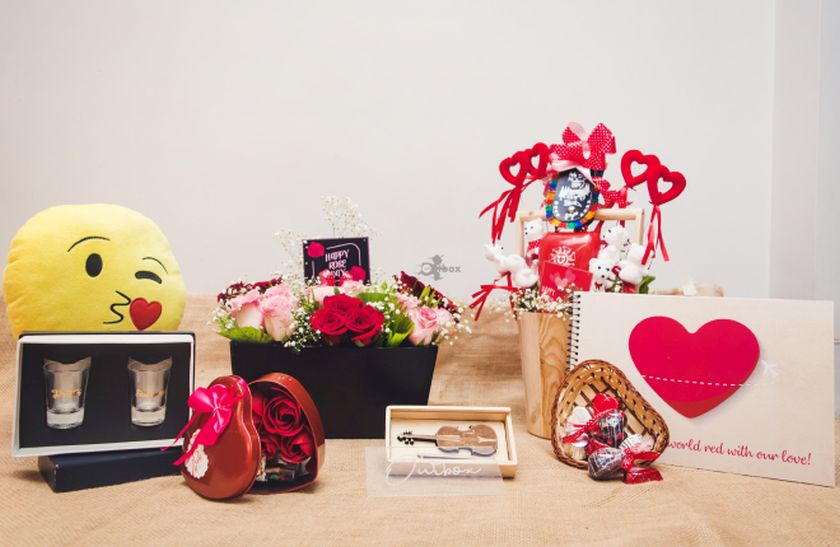 Another thing that you can do is to surprise your partner. It could be like ordering a health care package, a watch, dinner coupons, or anything that will make them happy. Receiving your thoughtful gift, along with your feelings, will strengthen the bond between the two of you.
Your gift will act as a reminder to them. The more they will remember you, the closer you will become. This is one of the ways to show your love and care to them and be in their memories.
Send Snail Mail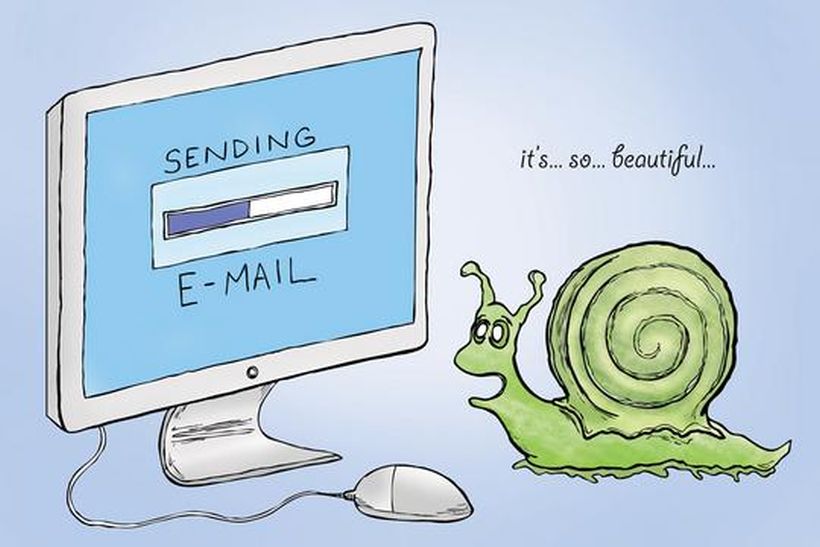 Another thing that you can do is send snail mails to each other. Go back in time. Think about how people used to communicate with one another by sending love letters to each other. Though technology has replaced beautiful postcards by mails, you can stick your handwritten postcards to your loved one.
To make them more exciting, you can spray perfume on the cards to remind them of you. Receiving such personalized letters will touch their hearts and fill them with immense joy. It is undoubtedly going to make the recipient feel special.
Play drinking games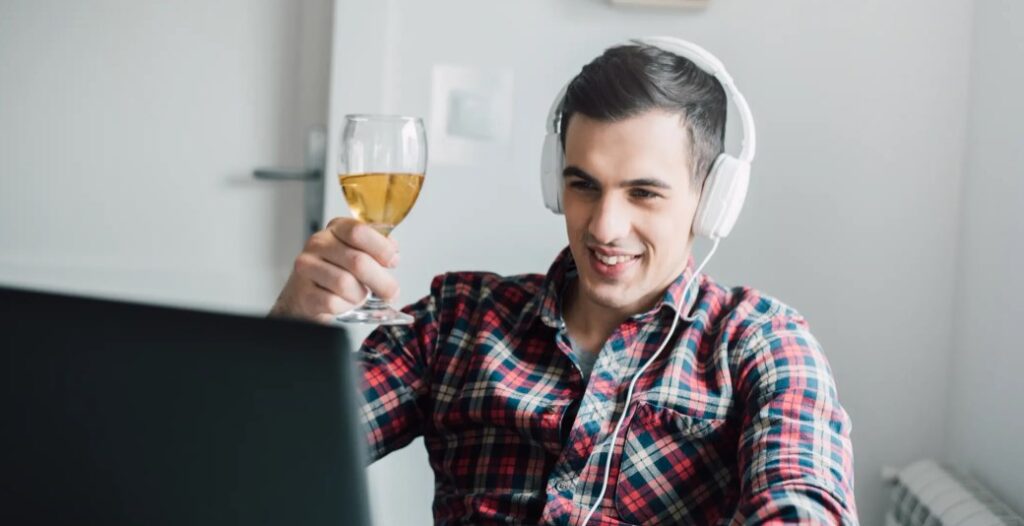 Have you played drinking games before on Skype? If No, then why not try it now. This game is sure to lead to giggles followed by long late-night conversations. Send out some saucy messages to your partner to make the conversation all the more exciting. It is an excellent weekly activity to spice up your long-distance relationship.
Make A Surprise Visit
How about visiting your partner's place? Depending on your locations and convenience, you can plan a monthly, half-yearly, or yearly visit to your partner. Make adjustments and manage your workload, to surprise your partner. I am sure your sight will surprise them with an ecstatic grin all over their face.
This feeling will stay for long and will deepen the bond. When they realize that you have come to meet them for some time, it will make them immensely happy despite tight work schedules. It clearly shows how much they value you in their life. This feeling is simply inexpressible. Such acts are sure to solidify your long-distance relationship and take it to a new level.
Use A Couple's App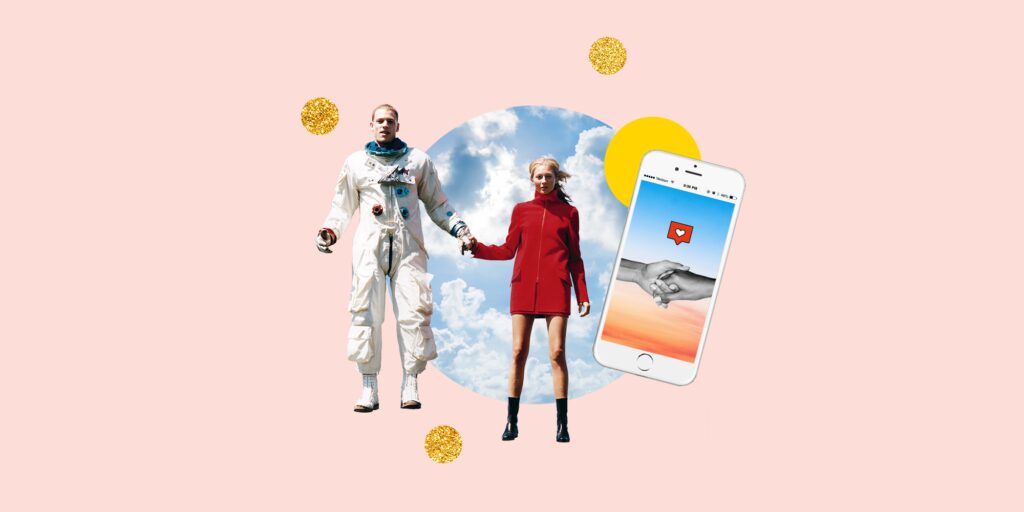 There are applications designed for couples who are in a long-distance relationship. It takes communication beyond just words and emoticons. With these apps, you can play games together, prepare a list of dream locations that you wish to visit together, and even "thumb kiss." There are websites, including nude cam fires like www.webcamsites.com providing opportunities to video chat and fulfill your fantasies with them. This is another cute way to spend quality time with one another.
Look at LDR as an opportunity
Relationships become stronger, not in your presence but your absence. You need to give them time to miss you. It will strengthen your relationship. If you want to spend life together, you need to learn the skill to live apart.
Take it as a journey for each of you. In place of fearing that a long-distance relationship may pull you apart, think that it is a test for your love. Pass this test of time successfully.  This experience will bind your connection strongly.
Be Creative And Regular In Communication
You don't need longer talks to maintain spice in your relationship. It has to be creative. It should not feel like a routine thing for couples. Occasionally, you can send audio clips, pictures, or even short videos to your loved one. You can create some sexual tension by talking dirty with one another. It can act as a glue that would prevent you both from drifting apart.
Avoid too much communication. It will lose depth. You may feel exhausted or tired of loving each other. Also, do not come off as possessive or clingy. By putting in the right effort, you can make your loved one feel attended, cared for, and loved.
Use Social Media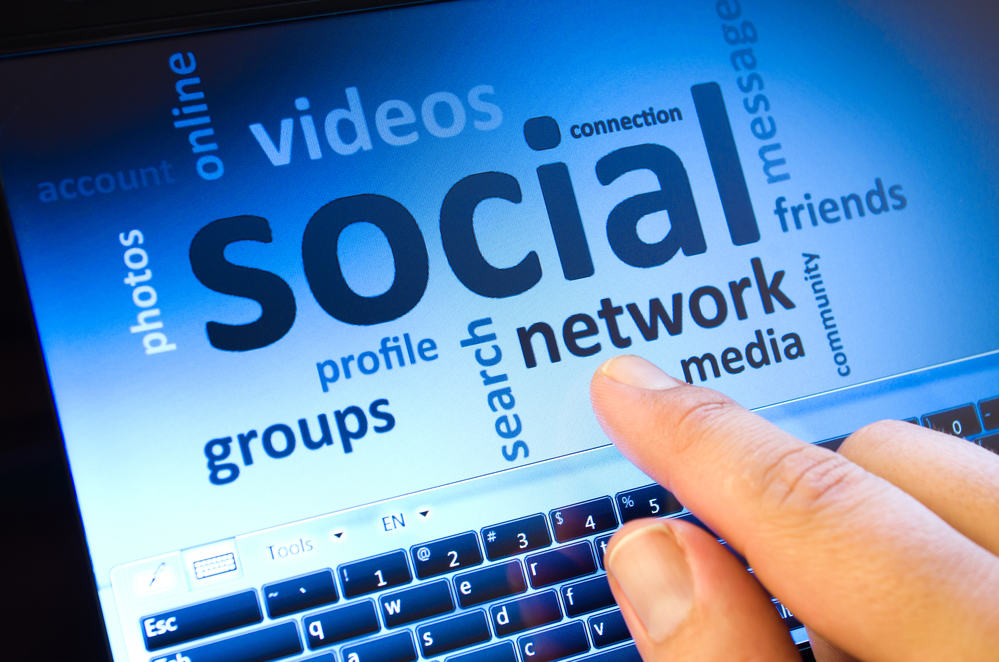 Social media is another excellent platform for couples who are in a long-distance relationship.  It is a perfect way to stay connected with each other, like their pics on Instagram, Facebook, and other social media handles. Tag them on your posts. Tweet one another. Share your couple pictures on each other's profile. However, do not stalk them. Do not do it in excess. Do not show that you possess them. Stay cool, and enjoy the time.
Conclusion
It can be hard to keep your relationship moving when you both are miles apart. To prevent it from losing its thrill and intensity, follow the above tips. It will add newness to your existing relationships and bring you closer to each other.