We may be in the dead of winter, but summer will soon be upon us. In a matter of months, we will be lounging by the pool and this is a great time to start looking for toys that will keep the kids occupied in the water. Usually, kids will be happy to swim around on their own, which is a great exercise, but we can do better. There are plenty of toys that will ensure that kids get some proper exercise while having fun at the same time, which is a rare thing these days. Here is our selection of the best pool toys for kids in 2023.
1. Under Water Treasures Gift Set Bundle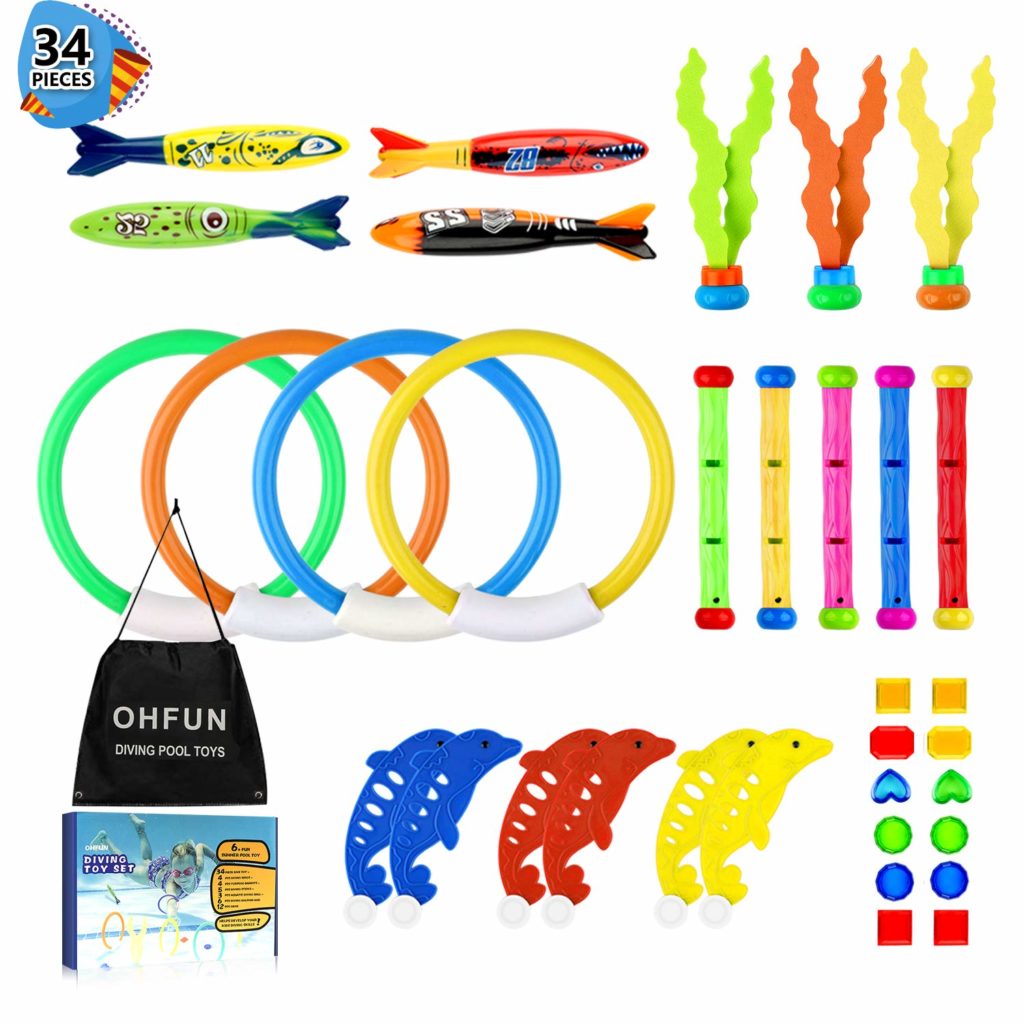 Once the kids are comfortable swimming, the next step is teaching them to dive. This set of toys is ideal for that, as it contains pieces designed to encourage and motivate them to do it. With a sunken pirate treasure to be retrieved from the bottom of the pool, diving rings and sticks, and water torpedo bandits, it will provide hours of fun for the whole family. The entire set is made from non-toxic materials and colored in a way that makes them easy to spot underwater. The toys could be a tad bigger, but even at this size, they are easy to grab and use.
2. GoSports Splash Hoop 360 Floating Pool Basketball Game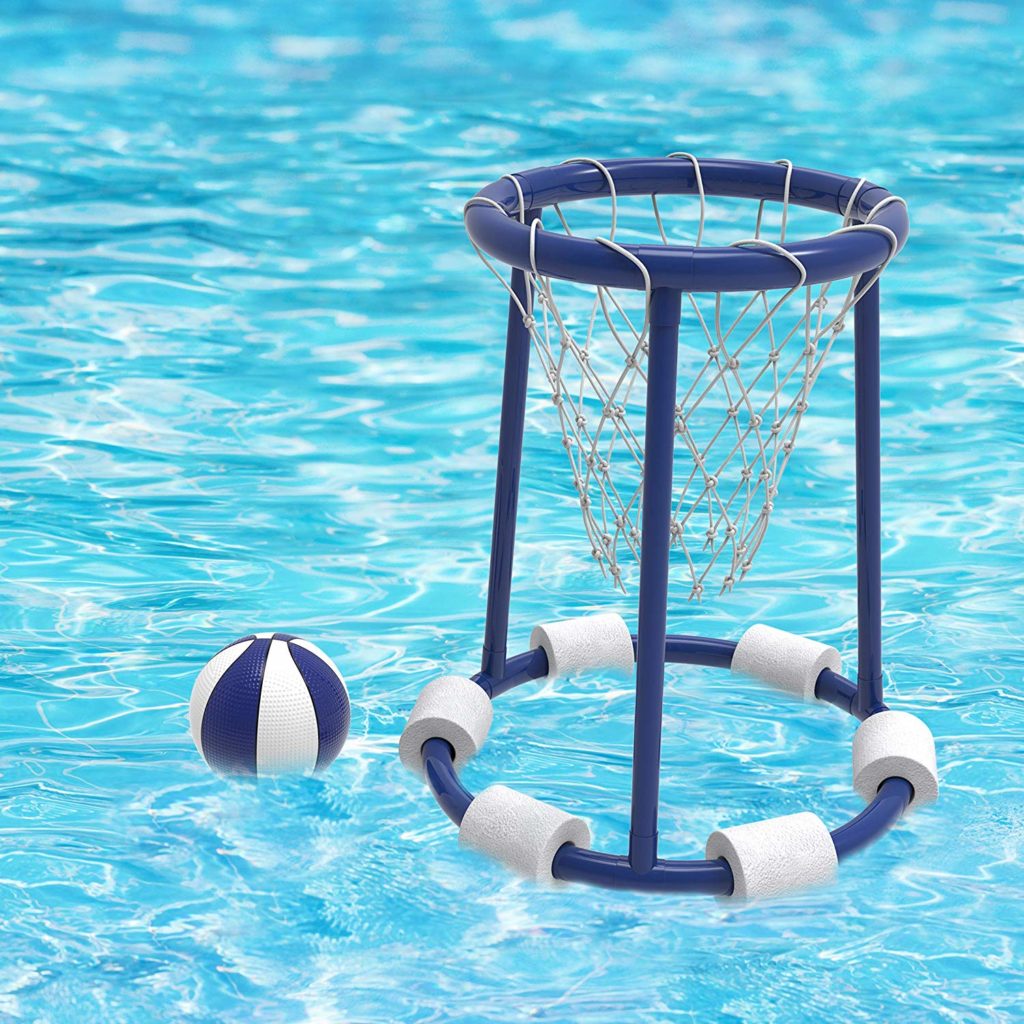 Water basketball is a great way to spend an afternoon with your kids. Even if you aren't there, kids will be able to enjoy it on their own. The basket is designed to float on the surface of the pool, meaning that each wat will rock it, making it that harder to score. It can be placed in the middle of the pool, allowing for shots from all directions. The balls have anti-slip grip and can be used even when wet. The whole contraption is easy to assemble and disassemble and it comes with its own air pump. The downsides are that it is a bit expensive and fragile, so it should be handled with care.
3. Max Liquidator 6-Pack Water Blaster Set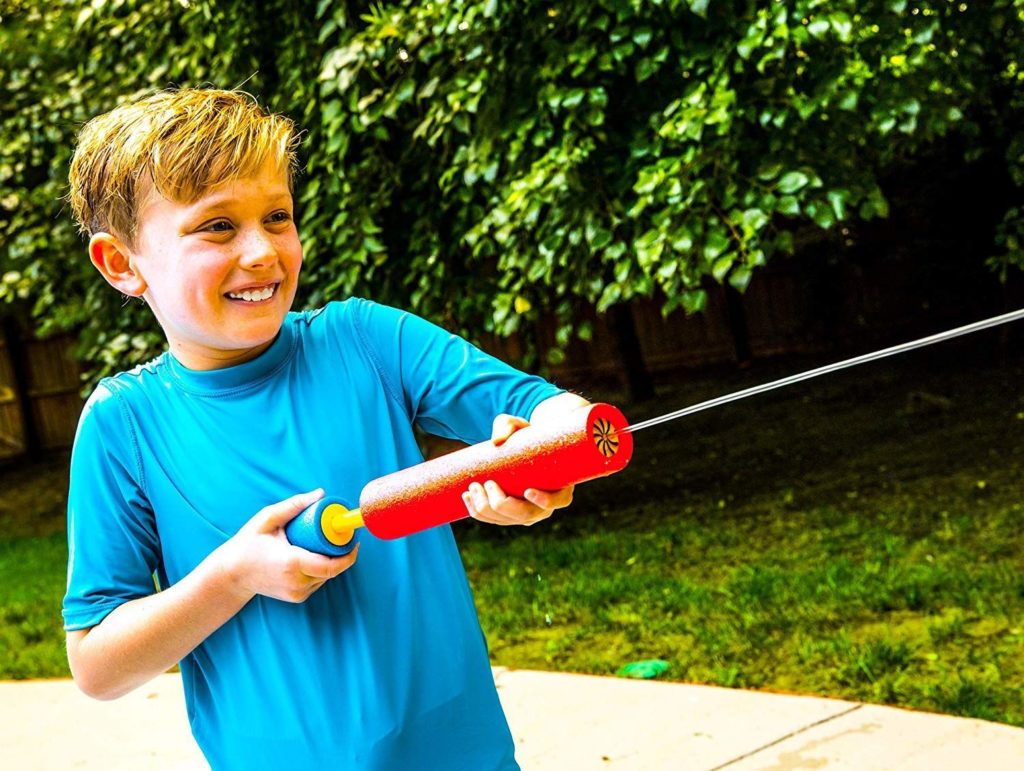 Water blasters are classic pool toys and no pool party is complete without them. This set contains six of them, enough for all friends that may be attending. Using them is a great way of improving your kids; hand-eye coordination. The blasters are covered with foam for added safety and they float in water, so you don't have to look for them at the bottom of the pool. They are ideal for pool water wars, with an endless supply of ammunition.
4. Intex Pool Volleyball Game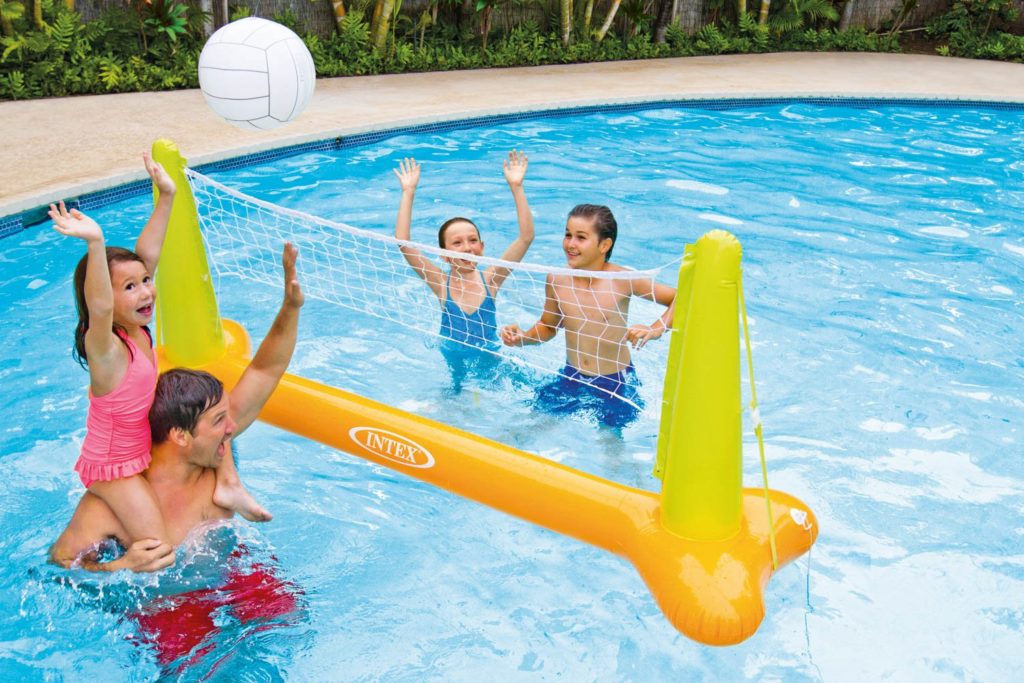 Another favorite pool pass time is volleyball and this Intex set has all the elements you need to organize one. It comes with a floating net with two anchor weights, so it remains stationary, and a ball. Depending on the size of the pool, up to eight players can participate. It is an excellent exercise for kids that combine several beneficial activities into one. And if mums and dads decide to join, it will offer them a chance for some much-needed cardio.