Can you imagine something more fun than a trampoline? Every kid loves them and even adults love to jump on them when no one's watching. There are the best part and a highlight of every garden party and every birthday party.
If you are planning on buying a trampoline for your kid, or a child of your family member or friend there are some things that you need to know before. Be sure to do your research and find the best model out there.
We are going to help you and show you the best kids trampolines for 2023:
1. Best Choice Products 7FT Kids Outdoor Mini Trampoline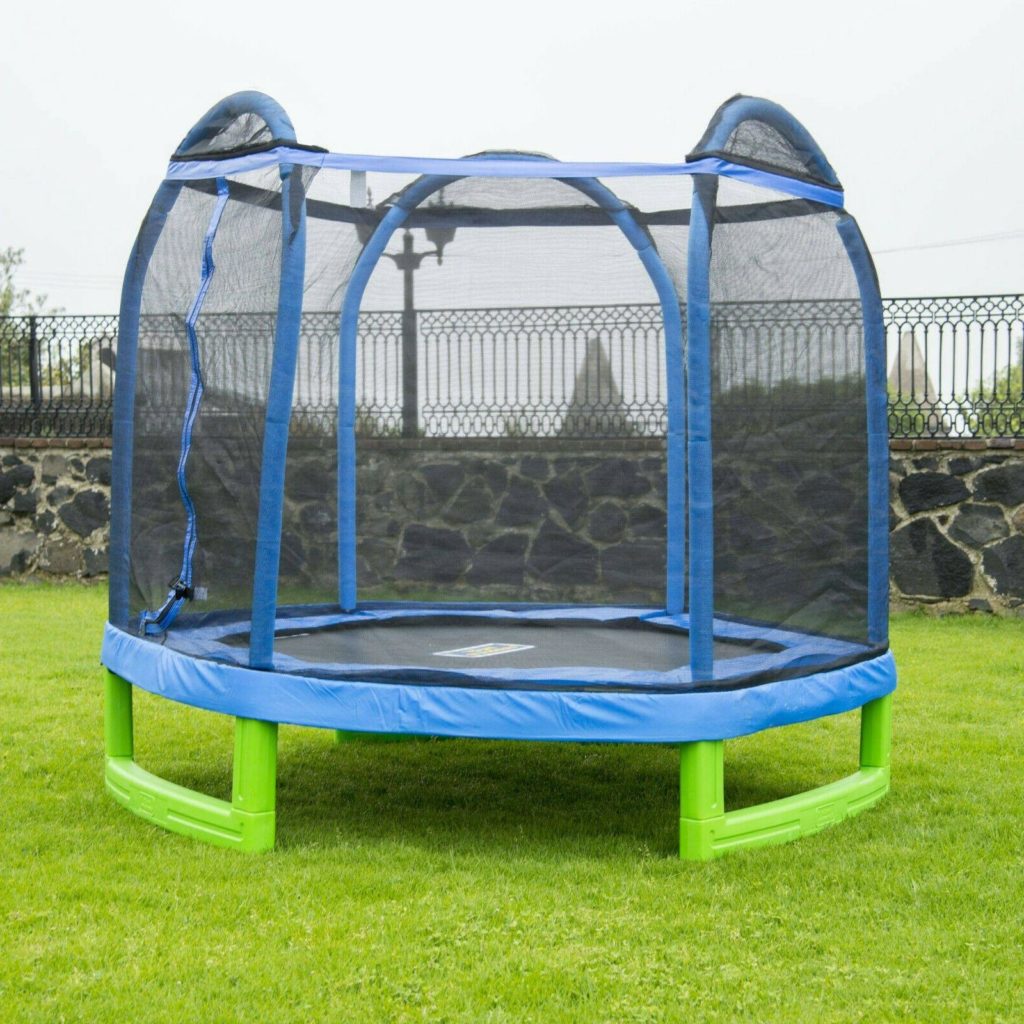 This trampoline is made out of sturdy materials that are rust, water, and UV rays resistant, and because of that, you can easily use it in your garden, or anywhere outdoor. The kids playing and jumping are secured with good net closure and soft padding. And for easy getting in and out, there is zip closure. This trampoline is perfect for 2-year-olds or older children. The only problem with it is that it has only 110 lbs of weight capacity.
2. Bazoongi 48-Inch Bouncer Trampoline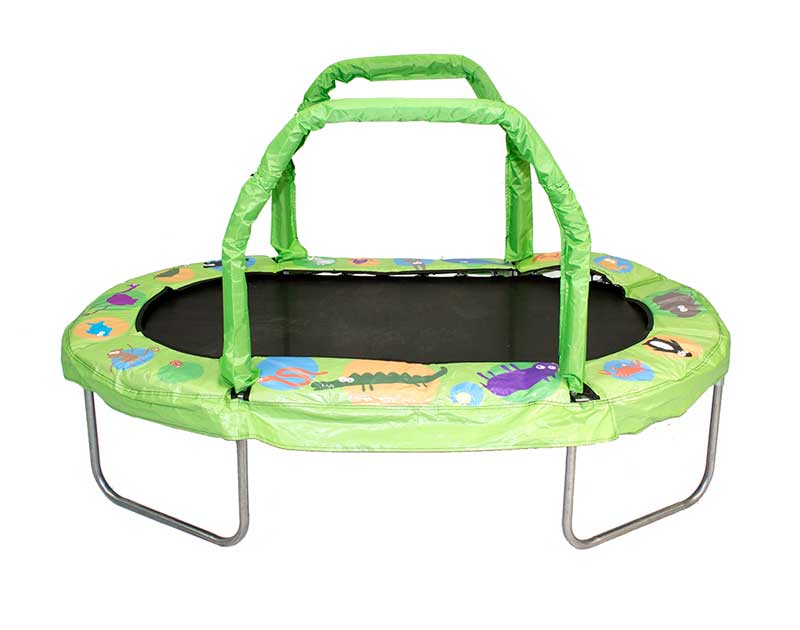 The Bazoongi trampoline is very stable and it has a handlebar that can help your child balance better. The best part about it is that it can be used both in your garden or anywhere outdoors, and indoors too. For the protection of your floor and carpets, there are caps on its feet. The downside of this trampoline is that the handlebar based on reviews can bend over time.
3.PLENY 36″ Kids Mini Trampoline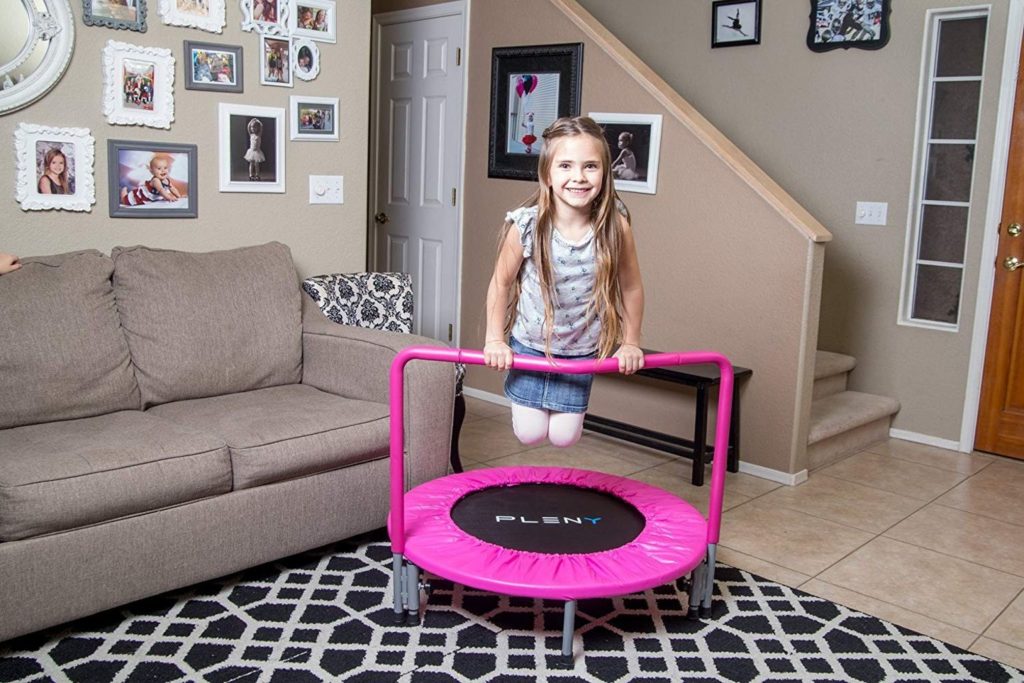 If you are on the lookout for a mini trampoline than this can be a great choice. It has an extended handlebar so that safety is guaranteed. For extra safety the handrail and the spring cover mat are padded. It's great because it can support 220 pounds of weight, and that means that children both 3-years-old and older can use it. It's really steady, but the fact that it can't be folded can be a problem.
4. Skywalker Trampolines 40" Mini Bouncer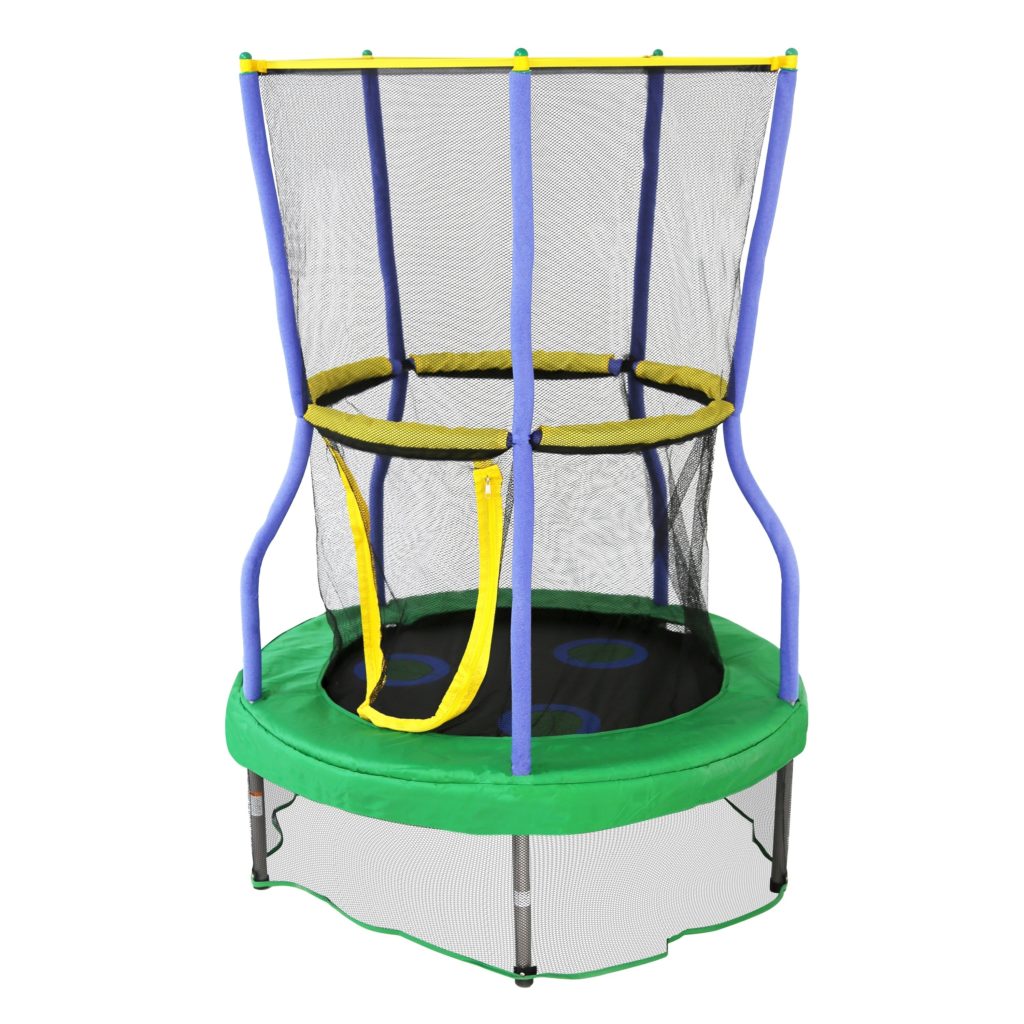 This trampoline looks great and it has great performance. It comes with a handlebar that is all around it so that children have the support while jumping. The whole handlebar is padded for extra safety and the trampoline has a zip closure for easy getting in and out. With it, you get a 1-year warranty on the frame and 90 days on the materials. This trampoline is great even for bigger and older children. The only setback is that it can be difficult to install
5. Little Tikes 3′ Trampoline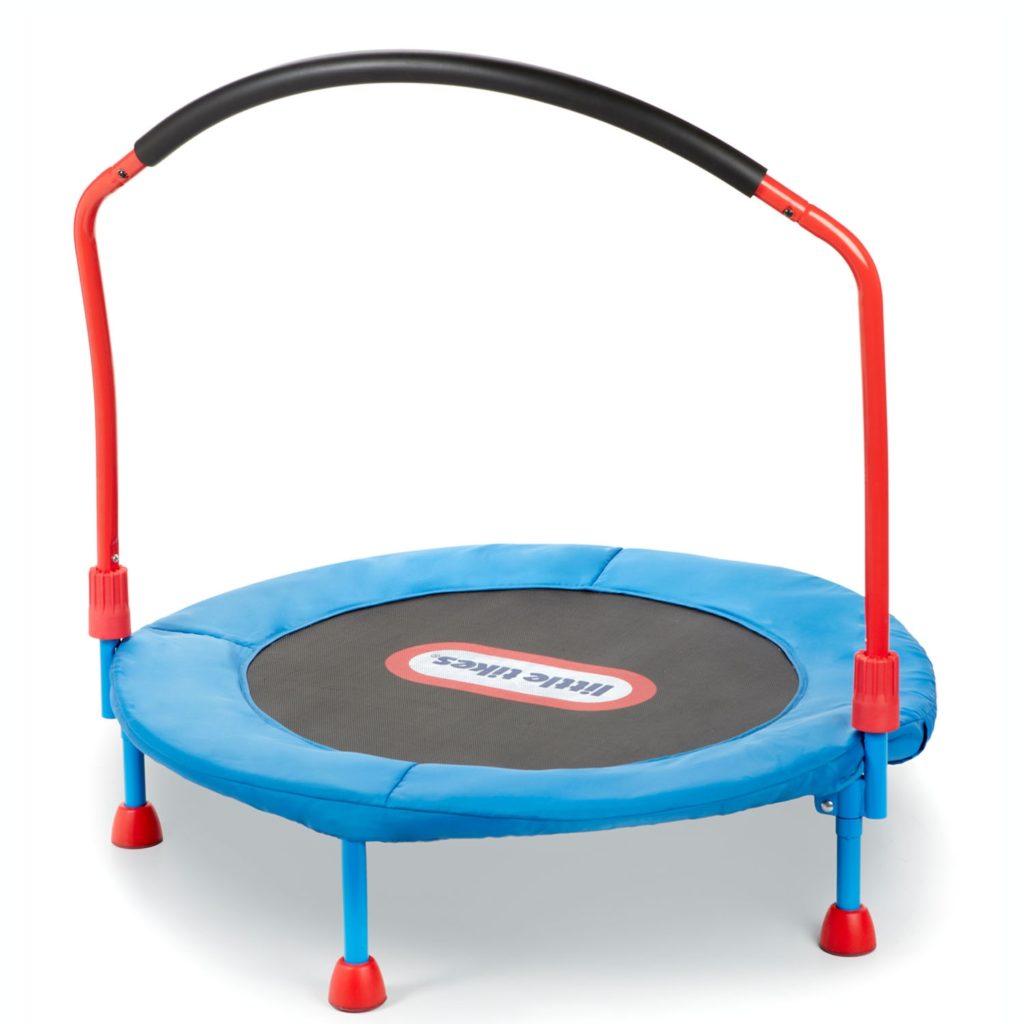 This model is designed for indoor use only, which is perfect if you are living in an apartment and you don't have a garden or enough space for a trampoline. It's made out of sturdy plastic and metal, and it can hold up to 55 pounds. It has a balance bar so that children can use it easily and be safe, and for extra safety it's padded.
Things you should consider before buying a trampoline:
You need to be sure for what type of use you need a trampoline, do you need it for outdoor use, or for indoor. The ones that are made for indoor use are smaller and they don't take up so much space, and the ones that are for the outdoor use are a bit bigger and they do need more space.
Another thing that you need to consider and that's the most important part is the safety features. Always chose the trampoline with the best review when it comes to safety features because a child's safety is something that must be your number one concern. The best ones are with good nets, stable legs, made out of sturdy materials and greatly padded.
Something that people don't always think about is the weight limit, and that can sometimes be a deal-breaker. You don't want to come home and realize that you've bought a trampoline and that your kid can't use it, because it's not suited for their weight and age.