Brazilian football player Neymar da Silva Santos Júnior became global star by the biggest
transfer in football history, after leaving Barcelona to PSG for 222 milion euros. Having the
salary of $70 million per year, with net worth approximately $185 million, Neymar became not
only a Brazilian boy who entertains the masses with mastery and goals, but a global
prenomenon. No matter of his spoiled outbursts and affairs, this transfer made obvious to
anyone that the world of football is changed forever.
Young boy with the bright future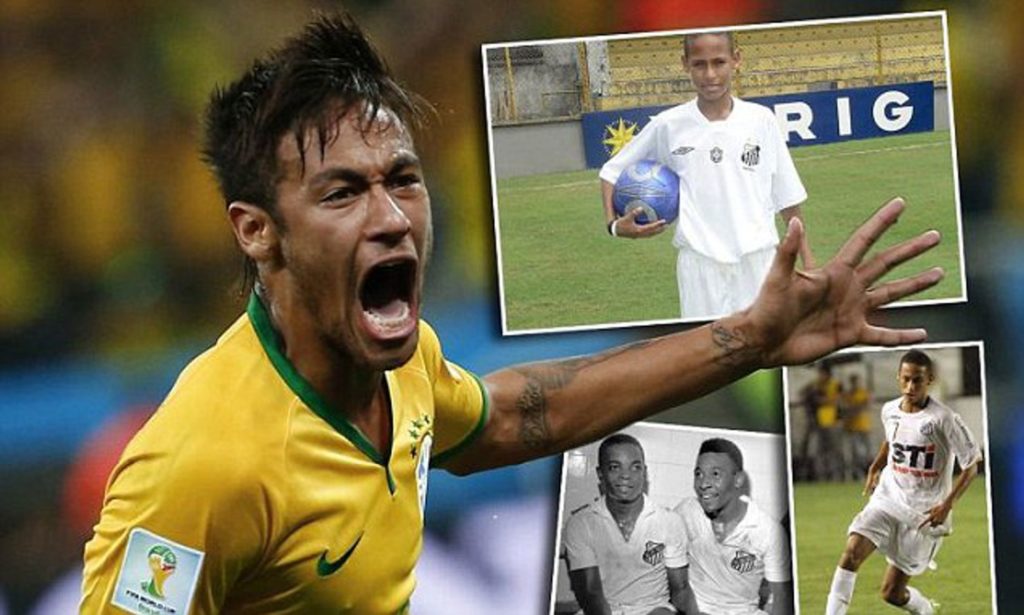 The child of Nadine Santos and Neymar Santos Senior made his first steps in humble
Portuguese club Santista, where from his early days become clear that he will soon outgrow it.
At the age of 11 he went to the Brazillian giant Santos, but when he was 13, a big chance
appeared and he was seen as a future member of Real Madrid. Everything was agreed, and it
seemed like the dream for the 13-year old kid, but his father, who led the keynote (though the
manager was Wagner Ribeiro), intervened, and coldly rejected Real. Neymar senior, a former
football player, who also worked as a city clerk, mechanic and construction worker to get his
family away from the poor favelas, said no to Real, explaining everything as a wish for his child
to grow up in his homeland with his four-year-old sister Rafael Beckran, to whom Neymar is
very attached today.
His incredible dribbling skills (which he perfected on both street football and futsal), attractive
style, the ability to play with both feet, vigor, explosiveness guaranteed him a quick climb in
Santos, and at the age of 17 (2009) Neymar enrolled senior minutes. From 2009 to 2013, he
returned the Brazilian great to the old glory paths. In 225 appearances he scored 136 goals, and
trophies arrived. He also became captain and an unreapetable player of the Brazillian national
team.
An idol of Brazilian kids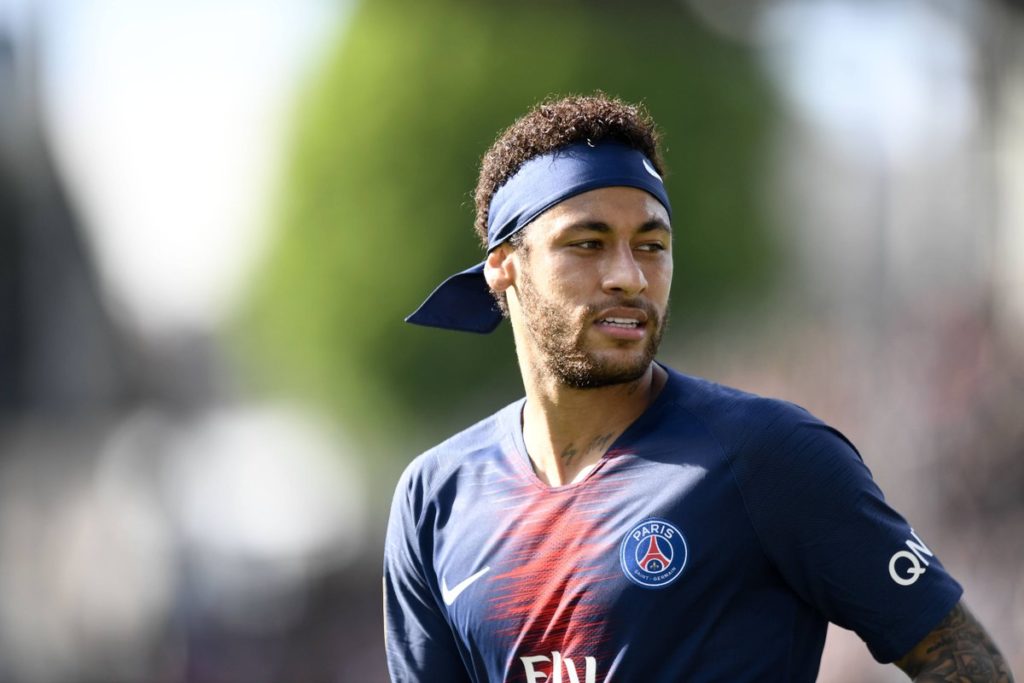 Even before he was 20, he became an idol to many kids, while rival players and fans scorned
him for provocative behavior on the field, theatrical extortion, and even simulation. But no one
of them could remain indifferent to the ingenuity he displayed on the field. As Neymar grew on
the football field, he was also active in his private life. The girls bonded for him, and Neymar did
not remain immune. In August 2011 he turned the world around, becoming the father of little
Davy Lucca, but his girlfriend Carolina Nogueira Dantas soon became ex. The father allegedly
thought the marriage would badly affect his son's image, so the whole affair ended. Neymar
junior has remained in good terms with his mother's mother, has helped financially, and
regularly sees and posts with his son on social networks …
While he was making a history in Santos everyone was aware that Neymar would not be there
for long. Wealthy European vulture clubs threw themselves on the future star of world football,
offering hills and valleys, and in that race, Barcelona won. In June 2013, the signature dropped,
but the big scandal broke out when it was discover that transfer cost Catalan club 88.2 million
euros, of which about 40 million euros were packed into pocket of Neymar senior.They were
accused of failing to pay taxes on sponsorship contracts in Brazil, too, and while playing in
Barcelona, the state of Spain confiscated his private jet, yacht, real estate. He also had to pay
more having a tax debth to the state. But, despite of having a bad financial counseillors, on a
football pitch, the collaboration with Lionel Messi and Luis Suarez made the all wonders
possible and push Neymar`s football carierr on a highest possible level.
In those fruitful years, Neymar expressed lots of love to Barca, but if he wanted to be the best
footballer in the world, he has to change a club where there is no such superstar as Lionel
Messi. The destination was PSG, who, with the help of the Qatari millions, began to grow
successful and also wanted to have one global star. The Parisians went on the offensive and
shocked anyone watching the football, and Neymar, with Edinson Cavani and Kylian Mbappe
(brought on loan from Monaco, to be purchased for € 180 million next season), has created a
new terrible trio on earth.
Neymar Net Worth – from glamour to charity work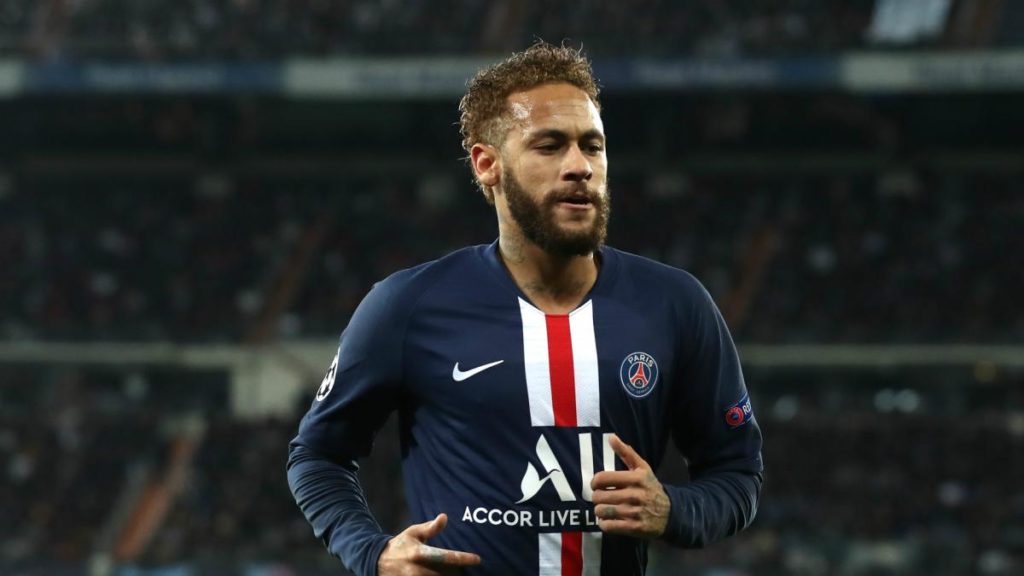 Forbes listed Neymar as a 3 rd highest paid world athlete on their`s "World's Highest-Paid
Athletes" list in 2019, after Messi and Ronaldo. The Forbes has estimated his net worth as $105
million, 75 million from his salaries and winnings and 30 million from sponsor companies. Some
other sources gave the opinion that Neymar`s net worth is $185 million.
The list of Neymar`s properties are quite big, including three huge appartments in San Paulo,
one in Rio de Janeiro, and big house in Rio, too. Neymar is also very fond of cars, and made a
big collection of expensive and luxury cars, also a helicopter and a yacht. He bought a private
jet-plane, more priced that his entire car collection, too. List of sponsor companies is also huge,
including Red Bull, Mc Donalds, Nike, Volkswagen.
As his popularity grew, he performed in two TV series, two films, and several videos. He also
had a live appearance with singer Gusttavo Lima. Neymars`s world popularity is confirmed with
over the 200 million followers on social networks, like Facebook, Instagram and Twitter, making
him 2nd most popular sportsman on digital media.
Despite all scandals, Neymar is devoted to charity work, with his Instituto Projeto Neymar Jr.
This facility helps the poor Brazillian children to go out of the streets and get a better life. About
2.500 children with their families are supportend through the organization now. Neymar is also
involved in Global Goals, Quicksilver Foundations, UNICEF and others charities.