Floyd Mayweather is a former professional boxer and undefeated world champion in several weight classes.
Childhood and Education
Born Floyd Joy Sinclair on February 24, 1977, in Grand Rapids, Michigan, Mayweather comes from a family of boxers.
"People don't know the hell I've been through," he says. "I don't remember him ever taking me anywhere or doing anything that a father would do with a son, going to the park or to the movies or to get ice cream," he says. "I always thought that he liked his daughter (Floyd's older sister) better than he liked me because she never got whippings and I got whippings all the time."
Boxing Career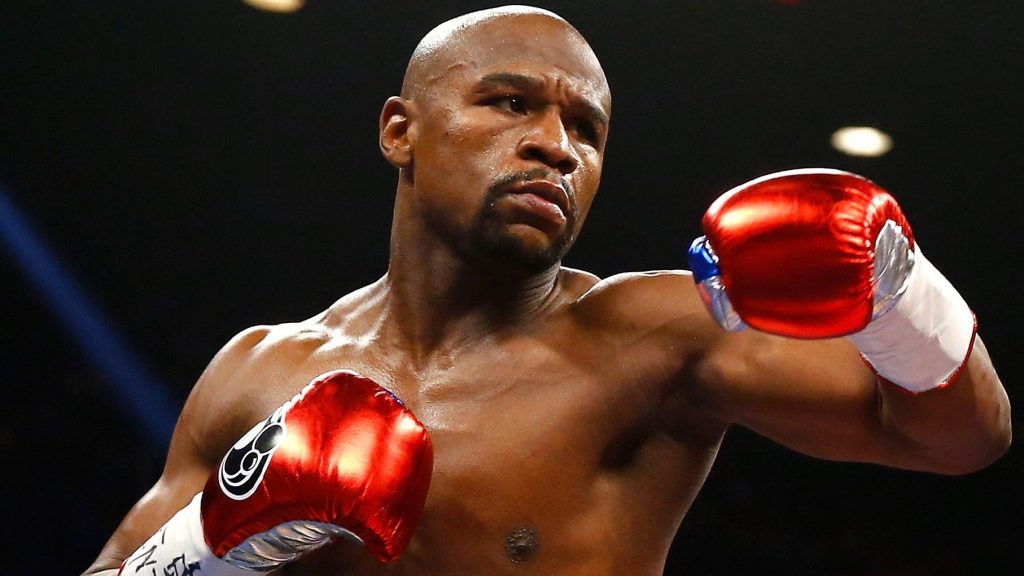 Floyd started boxing early, coached by his father and uncle. As an amateur, he had an 84–8 record, winning Golden Gloves in 1993, 1994, and 1996. Floyd won the bronze medal at the 1996 Olympics in Atlanta.
Floyd turned pro in 1996, boxing in super featherweight. He won most of his early fights with a KO or TKO. The entire boxing world was in awe of his talent and performance. Two years after his professional debut, Floyd won his first title, the WBC super featherweight. He won his first The Ring's Fighter of the Year award when he was just 21, the same age  Sugar Ray Robinson and Muhammad Ali were when they won it.
During his career, Floyd moved between weight categories, fighting in Super featherweight, Lightweight, Light welterweight, Welterweight, and Light middleweight. In total, he had 50 fights and 50 wins, 27 of them by a KO. His fights against Castillo, Corley, Bruseles, Gatti, De La Hoya, and Manny Pacquiao have entered boxing annals as some of the most exciting and most anticipated matches in the history of the sport.
Mayweather vs. McGregor Fight
Ever since 2016, the rumors of Mayweather's comeback were floating around the world of boxing. Eventually, McGregor agreed to all the conditions and the fight was on. Mayweather was guaranteed $100 million, while McGregor would get a minimum of $30 million. Floyd had this to say after the fight: "This was my last fight. Tonight, ladies and gentlemen, for sure I chose the right dance partner to dance with. Conor McGregor, you are a hell of a champion." He added, "He's a tough competitor and I think we gave the fans what they wanted to see. I owed them for the Pacquiao fight. I must come straight ahead and give the fans a show, and that's what I gave them." He also said about his opponent, explaining that he tried to avoid hurting him and protecting him from brain damage: "He has a career. You know, he still has a career. … (It could've been) very damaging."
Floyd Mayweather Net Worth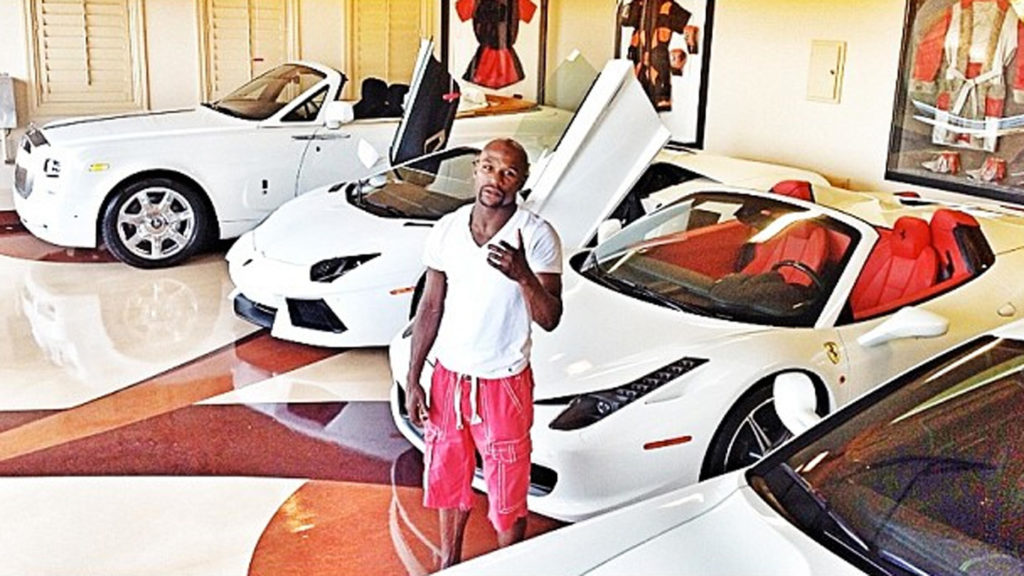 Throughout his career, Mayweather was regularly at the top of the list of best-paid athletes in the world. He is the most successful pay per view athlete in history, generating some 24 million PPV buys and raking $1.67 billion in revenue. Floyd Mayweather's net worth in 2019 is estimated at $565 Million, making him the richest boxer in the world.