Louis Bert Lindley, Jr, or better known as Slim Pickens, was a famous American Western actor. By playing some of the most challenging roles, Pickens' work got recognized both by the audience and the critics. Furthermore, during his lifetime, he was equally famous in the U.S. and internationally.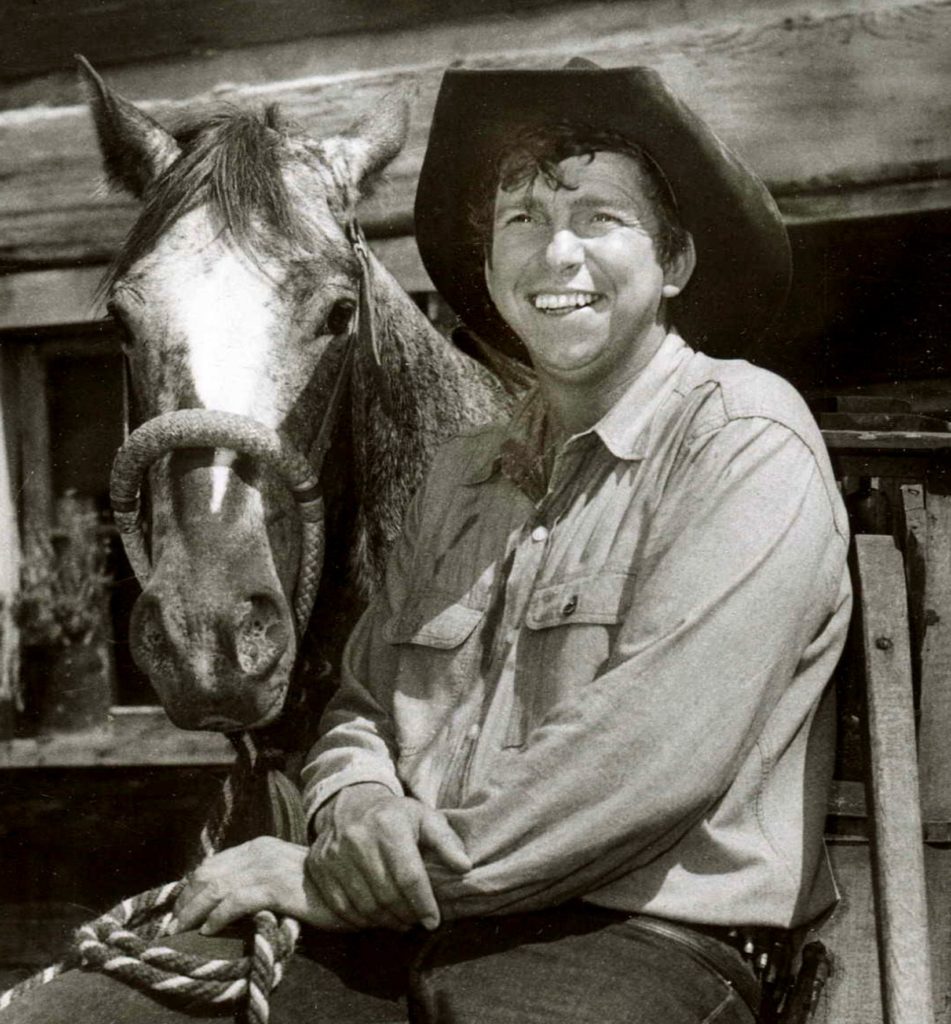 Due to the fact that his roles were very different from each other, he got the opportunity to show his talent and establish himself as a true icon of the Western movies. In that sense, he could both play protagonists, antagonists, and sidekicks. Furthermore, he played in more than 150 movies, which is very fascinating for a person who started acting later in life.
In case you are interested in reading more about this actor, including his biography, career, personal life and net worth, take a look at the following article.
Biography
Born on June 29, 1919, in California, in a family of farmers, Bert learned to ride horses at a very young age. By the time he reached teenage years, he decided not to work as a farmer, because he wanted to do something else for the living. So, he started earning money from riding broncos and roping steers. When his father found out about his hobby, he forbade it. However, that didn't stop Bert from continuing. At one occasion, a rode manager, for whom he worked, told him that "there would be Slim Pickens for him". That was when Bert decided to take up a new pseudonym, in order to prevent from his father from finding out.
There is an anecdote related to his rodeo career. When he participated in the WWII, an officer asked him what his profession was, and he answered "rodeo". However, this was understood as radio, so Pickens spent his entire enlistment at a radio station.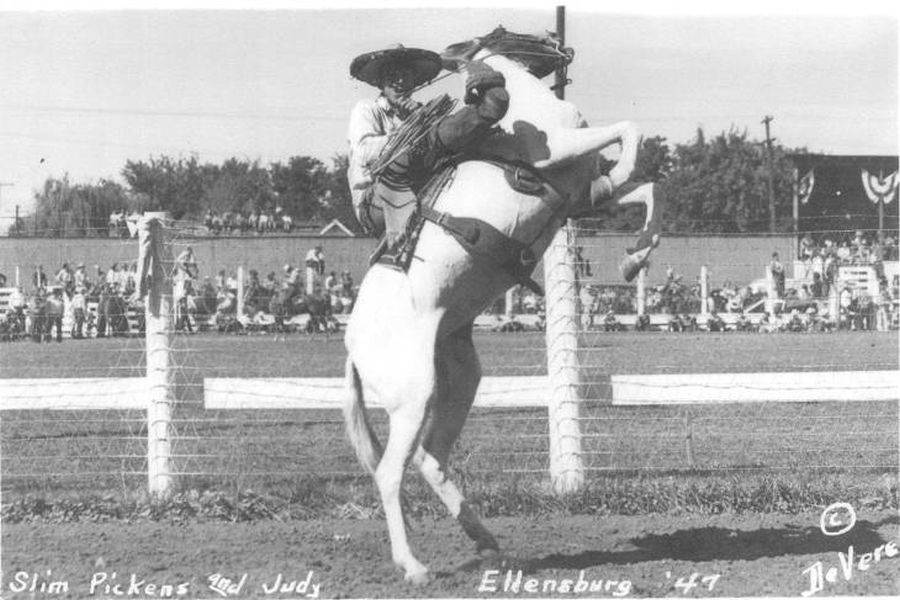 Even though he has been doing rodeo for almost 20 years, he stopped in order to pursue acting career. In that sense, his first role was in a Western movie called Rocky Mountain (1950). In fact, Slim Pickens' rodeo career was very useful when it came to acting, because he never needed a stand-in.
Usually, he would play roles of villains or sidekicks to the lead character. Also, he appeared on numerous movies including One-Eyed Jacks (1961), Dr. Strangelove (1964), Never a Dull Moment (1968), The Getaway (1972), Ginger in the Morning (1974), Blazing Saddles (1974), Poor Pretty Eddie (1975), and many more.
Personal Life
Slim had a brother, Samuel, who was also an actor. His brother used the name Easy Pickens.
Together with his wife, the famous actor had three children – Thomas Michael Lindley, Margaret Louise Wittman, and Daryle Ann Lindley Giardino.
Unfortunately, Pickens was diagnosed with a brain tumor. He spent his last days in Columbia, California, with his wife. Eventually, he died on December 8th, 1983.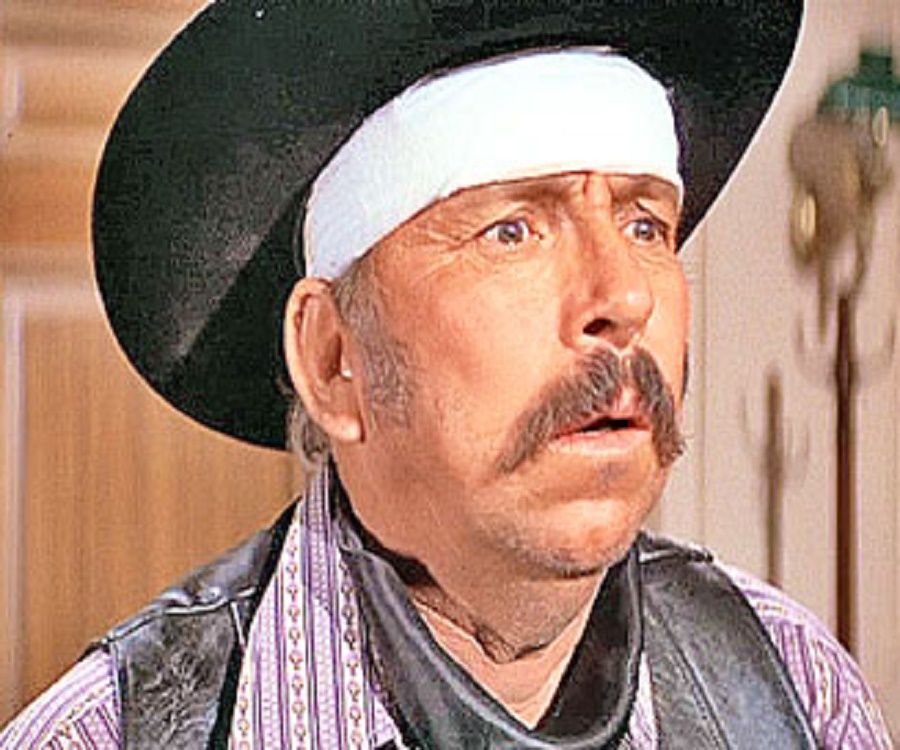 Slim Pickens Net Worth
Throughout his life Pickens earned money mostly by playing in approximately 150 movies and TV shows. Also, he was doing rodeo for about 20 years, so he got some of his wealth from this job, too. In 2019, Slim Pickens net worth was around 2.7 million dollars. Considering the fact that his legacy is huge, and that he has been posthumously awarded on numerous occasions, the total net worth is going to grow in the future. Therefore, when it comes 2023, Pickens' total wealth will probably be more than 3 million dollars.
Conclusion
To conclude, Slim Pickens managed to develop an astonishing acting career, despite the fact that the odds were not always in his favor. Additionally, he even profited from people not believing in his talent, and developed a pseudonym which is today known all around the world. Furthermore, despite the fact that the actor died 36 years ago, his legacy and art still live on.